Well today was our last show until the new year. Thanks to everyone that has listened this past year...without getting sappy, I know I speak for everyone when I say that you all rock...even the ones that send mean texts, troll us on Facebook, or leave awful comments...the fact that you are that passionate about the station is not lost on us!

My gift to you guys...is the new Steel Panther Christmas song. it's my second favorite christmas song to listen to!



I say it's my second favorite because nothing will ever top this song...


---
I'm sure you've heard that a new Seth Rogen/James Franco movie called THE INTERVIEW has been pulled from theaters just before its opening weekend. This follows the massive Sony hacking incident, which revealed a ton of information across the internet. Authorities believe that the North Korean government may have been involved in the hack, since the comedy movie in question is centered around Rogen and Franco interviewing that country's ruler.

This really underscores the difference between America and less diplomatic countries. Our politicians are the target of comedy and parody on an almost-daily basis, but we never see this type of reaction.

Speaking of reactions, many celebrities have responded to the controversy and expressed their profound disappointment with Sony. I can't quite grasp how anyone can blame the film company in this situation, because they're trying to minimize the damage in this surprising turn of events. We certainly don't want to give into censorship and sacrifice our rights as a populace, but sometimes you have to duck, cover, and regroup when you have more intelligence to support your fight.

As always, this is just one man's opinion. Your mileage may vary…

---
It seems like the Christmas season has become a real dividing line for important life decisions.

A new survey says that 19% of couples are "just trying to make it through the holidays" before they pull the plug on their marriage. Not surprisingly, children are a big motivating factor in these decisions.

On a personal note, I have some experience with big family announcements on Christmas: when I was young, my mother decided that she had a real problem with Santa's gift-giving generosity, thinking him unwise for handing out so many gifts, and criticizing his allocation of elf labor. Mom launched into a diatribe in front of the whole family, making us genuinely feel bad about the toys we'd received. Meanwhile, the relationship between my dad and I would really only function at an ideal level during Christmas, so at least I had that going for me…
---
It's that time of year…my wife and family like to check out Christmas lights…and every year we go to Spanaway for Fantast Lights…this year was the best yet. Happy 20 Year Anniversary to the people that put all the time and effort to make such a cool spectacle. Here are a couple shots I took while there!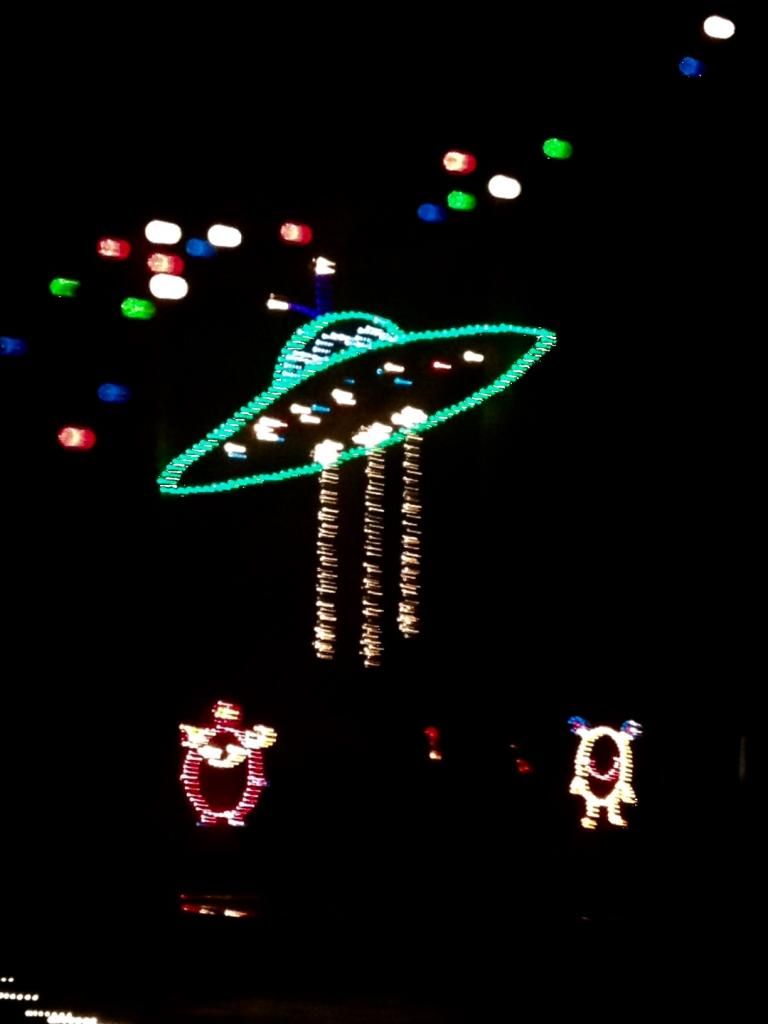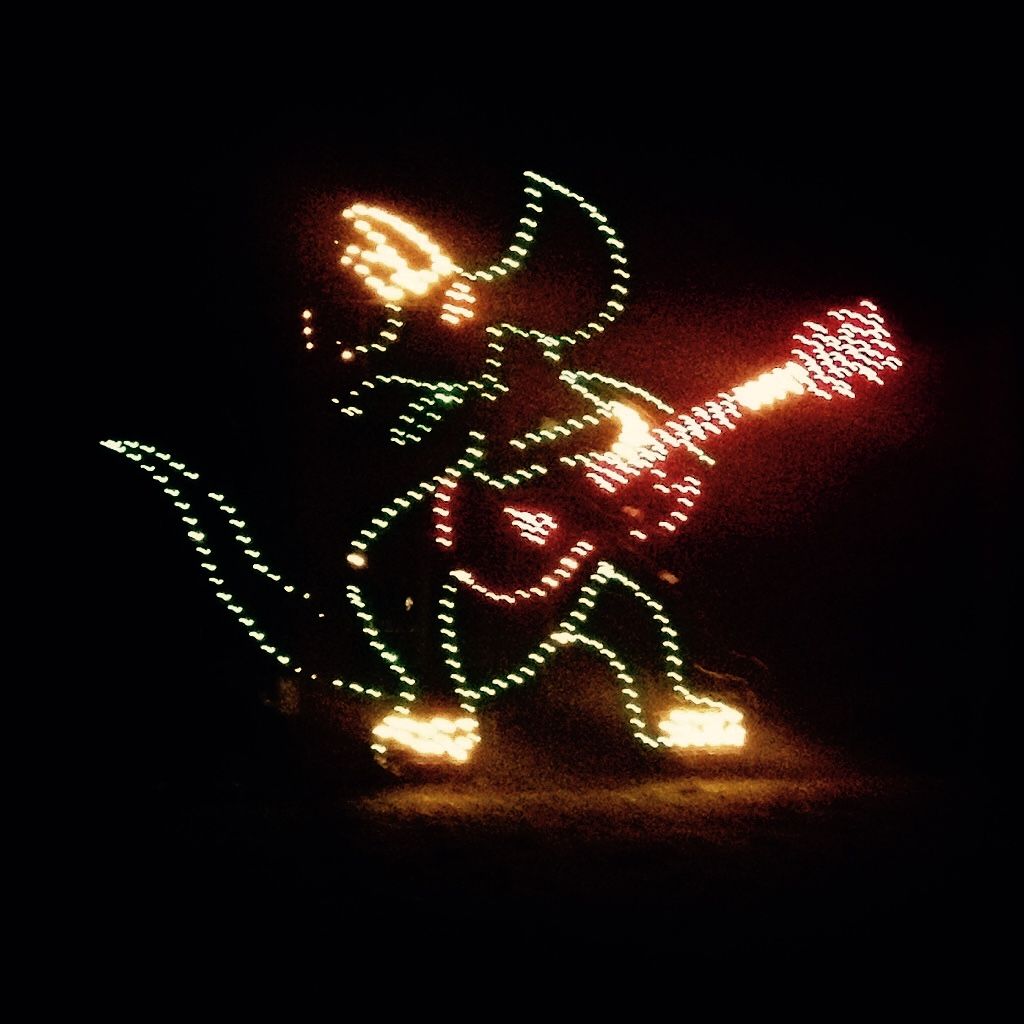 Although Fantasy Lights is awesome…the winner for the best lights has to be the dude from Kirkland. I haven't seen it in person, but check out this video…



There is a house in my neighborhood that I am looking forward to seeing…we visit it every year…I filmed this a couple years back.,..

---
Look…I'm no conspiracy theorist, but I am starting to think that the Family Feud is up to some shenanigans.



No, not that type of Shenanigans!

On Monday's episode of Family Feud, an older guy named Gene was asked to name "something that has to be licked". What was his answer? A WOMAN. Gene's wife was standing right next to him...and gave him a high-five.



If you don't recall…a few months back on Family Feud…a woman gave a pretty inappropriate answer when asked for "something you pull out."



I guess if my theory is true…it's working. Hell I am talking about it right now.
---
It's the holiday season, so whoop-dee-doo, and dickory-dock…wait, this is starting to sound a little dirty. Let's move on.

If you're shopping for that special woman in your life, maybe you should check out the results of a recent study, in which women name the gifts they REALLY DON'T WANT TO RECEIVE.

Socks
Bath salts
Chocolate
Perfume (because we allegedly never pick the right one)
Body spray
Toiletries
Gift cards
Windshield wipers (wait, what?)
Sewing kit

I'd love to stick around and do some more blogging, but…well, I obviously need to return a few gifts. Immediately.

---
Sit N Spin Top 10 Best Punk Christmas Songs from OC Weekly


Instead of torturing you with a normal holiday Sit N Spin, we give you this fun list from a blog on the OC Weekly! What you read below is from their article on it. Read it in its entirety here. http://bit.ly/1sBPZe9

Dig the playlist!! http://bit.ly/1sBWXQp

What are your favorite Punk Rock Christmas songs???


The 10 Best Punk Christmas Songs
By OC Weekly Contributor

Christmas is 1 week away and with it will come the fateful holiday party where someone, hopefully not you, drinks too much and tells off a roomful of sullen friends and relations. Far from a time of universal peace and joy, the winter holidays can be fraught with familial resentment and animosity. This makes the season a perfect time to dust off your old punk rock records. We know holiday prep is major drain on time, so as our gift to you, we've assembled a playlist of our 10 favorite Christmas punk songs. Now you should have plenty of time to write insincere cards to people you see once a year.

10. Merry Christmas (I Don't Wanna Fight Tonight), The Ramones
We had no idea Howard Stern sang in one of those bands that the guys at our college radio station never shut up about. Howard, you're so versatile! Witty lyrics, too.

9. Silent Night, The Dickies
We knew a Mormon kid in high school whose parents only let him keep his Dickies records because he lied and said the band is named after the Dickies brand of work pants, not penises. We always wondered if The Dickies ever got into a legal battle over their name with that other punk band, The Dicks. It would have made for a great episode of the People's Court. Next up: "The Dickies versus The Dicks."

8. There Ain't No Sanity Clause, The Damned
The Damned is hailed as one of the first and finest Goth bands, a distinction that only means something if you are in the Damned or care about men who voluntarily wear eyeliner. The Damned has had so many lineup changes that we're pretty sure the guy who fixes our photocopier played with them in the 1990's (evidence: he has a British accent and wears eyeliner and when he doesn't drink coffee, he looks ashen, like a corpse). We therefore consider ourselves members of the extended Damned family. For the record, we also care about men who wear eyeliner, deeply so.

7. Homo Christmas, Pansy Division
Pansy Division was a C+ pop punk band whose being openly gay scored them extra press at a time when every third band signed to a major label was pop punk. Homo Christmas is their lighthearted send-up of the holiday.

6. Hooray For Santa Claus, Sloppy Seconds
Sloppy Seconds are the unrecognized founding fathers of American over-sharing. If these guys wrote self-aware TV scripts rather than 3-minute songs, they would be lionized right alongside Lena Dunham for their portrayal of the slothful lives of young, inessential Americans. We cannot travel back in time and give the band a tip about how their ideas would make for great television, but we can at least include their Christmas song on this list.

5. Hark, The Herald Angels Sing, Bad Religion
Bad Religion is a band of highly-educated, articulate men in their 50's who for the last 30 years have insisted they are true punks and that their style of middle-class respectability can co-exist with their animosity toward middle-class respectability. Bad Religion is so pure in their aesthetic that they have played the same chord progression for 30 years, albeit with subtle shifts to its rhythm, which is achieved by hiring an entirely new drummer on every other record. Let us be clear - you do not mess with Bad Religion. If you taunt Bad Religion, all six of them will pile into singer Greg Graffin's SUV and park outside your bedroom window. The entirety of Bad Religion will step out of Greg's SUV and cross their arms in the same intimidating manner they do on their album covers. Bad Religion will then shout, in unison so as to emasculate you, "Come on outside, tough guy! We're Bad Religion and we're standing on your lawn!"

4. White Christmas, Stiff Little Fingers
SLF is almost too good a band to play Christmas music, but they did, and the proof is in the video above.


3. Oi to the World, The Vandals
Like the guys in Bad Religion, these Huntington Beach punk veterans embodied the spirit of Christmas and suburban overcompensation by recording not just one Christmas song but an entire album's worth. We recommend "Christmastime for my Penis," another example of their deft lyrical elegance. We also recommend seeing them live because Josh Freese is an astounding drummer.

2. F*ck Christmas, FEAR
FEAR vocalist Lee Ving is a man who can crash house parties and drink for free because he looks like someone who tucks weapons into the lining of his leather jacket. As a paragon of pre-sensitivity training America, Ving always made his attitude towards the rest of the world explicit via lyrics and song titles such as "I Don't Care About You." When Guns N' Roses recorded that tune on their Spaghetti Incident record, FEAR became a band everyone cited as an influence but whom few people bothered to see once Ving reassembled the group. Maybe that's why Ving is cranky enough to write a song called "F*ck Christmas." Or maybe it's because he grew up in Philadelphia. We like Christmas because gifts are fantastic, but we like Lee Ving better. Yet this is only our second favorite punk Christmas song.


---
ROCK & ROLL HALL OF FAME: Class of 2015


I'm stoked about SRV and Joan Jett & The Blackhearts. Thoughts Rockaholics??

The Rock and Roll Hall of Fame has announced its class of 2015.
The artists to be enshrined next year are The Paul Butterfield Blues Band, Stevie Ray Vaughan and Double Trouble, Lou Reed, Green Day, Bill Withers, Joan Jett and The Blackhearts. Ringo Starr is being given the Award for Musical Excellence. (He is already in as a member of The Beatles.) The "5" Royales are being recognized with theEarly Influence Award.
The 30th annual induction ceremony will be held April 18th at Cleveland's Public Hall. Tickets go on sale on Thursday.
The inductees were chosen by a voting body of more than 700 artists, critics, historians and members of the music industry. To be eligible for election this year, a nominee had to release his or her first recording no later than 1989.
This year's nominees who did not make the cut were Sting, Chic, Kraftwerk, The Marvelettes, N.W.A, Nine Inch Nails, The Smiths, The Spinners and War.
Four of the top five vote-getters in the online ballot made it in. Stevie Ray Vaughan and Double Trouble grabbed 30 percent of the vote -- more than 18 million votes -- and were followed by Nine Inch Nails with 22 percent, Joan Jett and the Blackhearts with 15 percent, Bill Withers with 6.5 percent and The Paul Butterfield Blues Band with 6.25 percent. Nine Inch Nails did not make the cut.
This will be the second time Lou Reed is inducted, having gone in with the Velvet Underground in 1996.
Green Day, with all its members being 42 years old, are one of the youngest acts ever to be inducted. It appears that only three members of both the Jackson 5 and Red Hot Chili Peppers were the same age or younger when they were inducted in, respectively, 1997 and 2012.
---
Did you know that Thee Ted Smith and I are now doing a podcast? It's Called The Mega Cast, and you can check out all 9 episodes HERE or just subscribe to our show on iTUNES or STITCHER.

This week we had an awesome guest on the show… Marilyn Manson joined us! Manson is fresh off his epic (so I hear) role on Sons Of Anarchy, and he has a new CD coming out on January 20th called "The Pale Emperor".

He has released 2 songs off the record for people to hear, and if these songs are any indication to the rest of the album…this is going to be an awesome one. I LOVE these songs… Manson sounds re-energized and ready to take over the musical world again.

The first song I heard off the record is called "The Third Day Of A Seven Day Binge", and I have listened to this song more times than I can remember…it's haunting and psychedelic with a great groove. Check it out:



Yesterday he released the first official single from the record, it's called "Deep Six", and damn…this songs gets me going! Dark and powerful…I hope you dig it as much as I do!



If you missed the interview…it's a very weird and funny chat, and you can listen to it HERE!
---
Here's an interesting little tidbit that I wanted to share:

The subject of sexual harassment in the workplace is being examined more closely than ever before, and companies are taking a zero-tolerance stance against misconduct. As you might expect, the majority of sexual harassment issues are filed against men. As new lines are drawn, some men are finding themselves unclear about the rules, specifically in regards to possible double standards that divide male and female employees and supervisors.

Well, an Australian woman recently won a sexual harassment claim against her boss, who suggested a threesome with the woman and another female co-worker. You may be surprised to hear that the boss who proposed the threesome was also a woman. Obviously, this proposal was unwanted to say the least, and ended up with a court victory.

I don't like the idea of anyone being sexually harassed, but I do feel like it's worth pointing out that men aren't always the culprits. So, maybe you should check your behavior before you hit the open bar at your company's holiday party…


---