Sit N Spin 10 Worst #1 singles of the past decade


So the folks over at Gawker.com put out a ranking of all the #1 singles from the past decade. You can check out the complete list from worst to best. According to Gawker.com. http://bit.ly/1pyzZm6


We of course wanted to feature the 10 worst, because sonic torture is fun! Heh!

1."BAD DAY" DANIEL POWTER

2."WHISTLE" FLO RIDA

3."HARLEM SHAKE" BAAUER

4."SEXY AND I KNOW IT" LMFAO

5."FIREFLIES" OWL CITY

6."RIGHT ROUND" FLO RIDA

7."HAPPY" PHARRELL

8."RUDE" MAGIC!

9."DON'T MATTER" AKRON

10. "HEY THERE DELILAH" PLAIN WHITE T'S

And here's the video the guys were talking about w "Bad Day" and NFL Fantasy Football Picks gone wrong!




Most of these songs I've heard at the mall surrounded by "Baby sexy voices" everywhere AHHHHGRRRRHHH!

---
I love seeing all of the Seahawk players getting national attention…it's awesome seeing guys like Richard Sherman, Russell Wilson, and Marshawn Lynch getting national attention with the commercials that they star in…but I have to say, Earl Thomas just won the commercial battle with what he just did with Old Spice.



Yesterday I posted some pictures from the Phish concert where Thee Ted Smith, our buddy Sean, and I dressed up as Bert, Ernie, and Elmo. Ted sent me another pic from the night…check us out!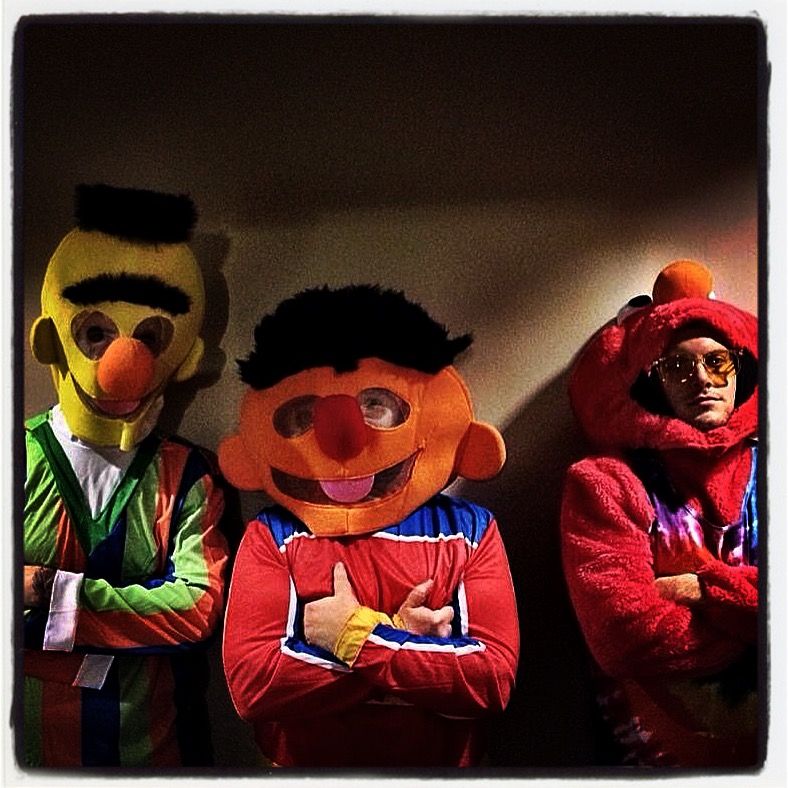 I ended up on Twitter looking at Phish tweets and came across these two random tweets from Phish fans!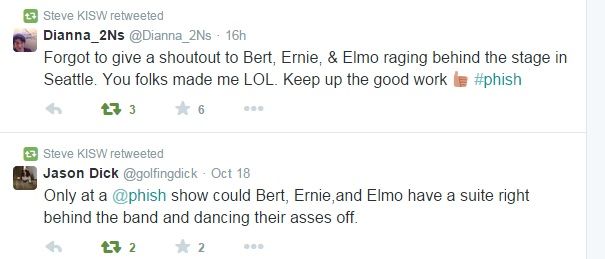 Knowing that we enhanced the concert for some seriously makes my day…that was the whole point behind why we did it. We wanted fans to never forget the time they went to see Phish, and they saw Bert, Ernie, and Elmo!

So yesterday I posted a couple of pix from our party at Jazzbones, but I just came across some more that our station photographer Stephanie Savoia took, and they are pretty sweet! Check them out!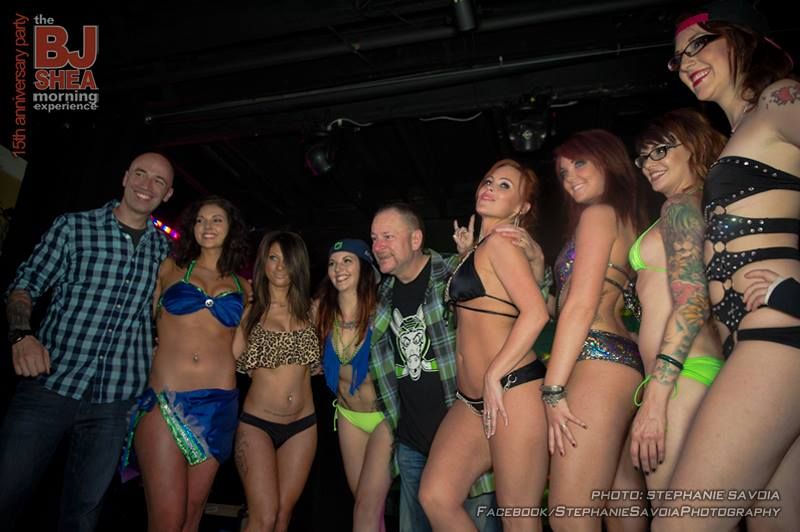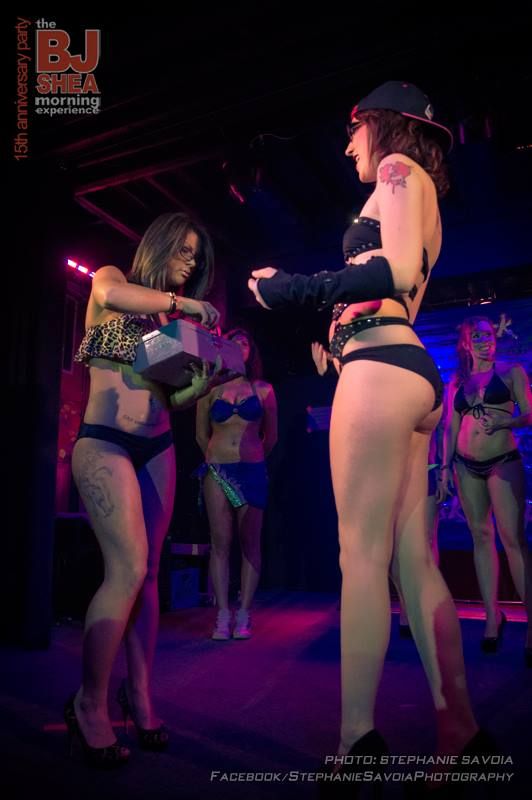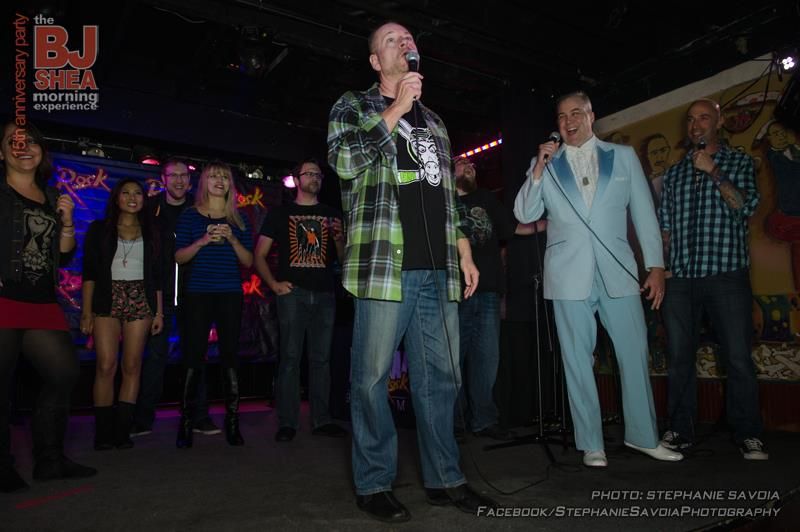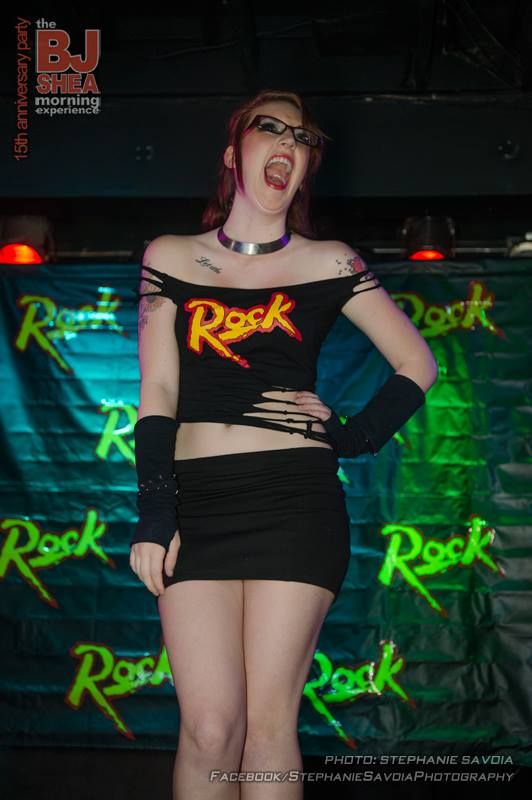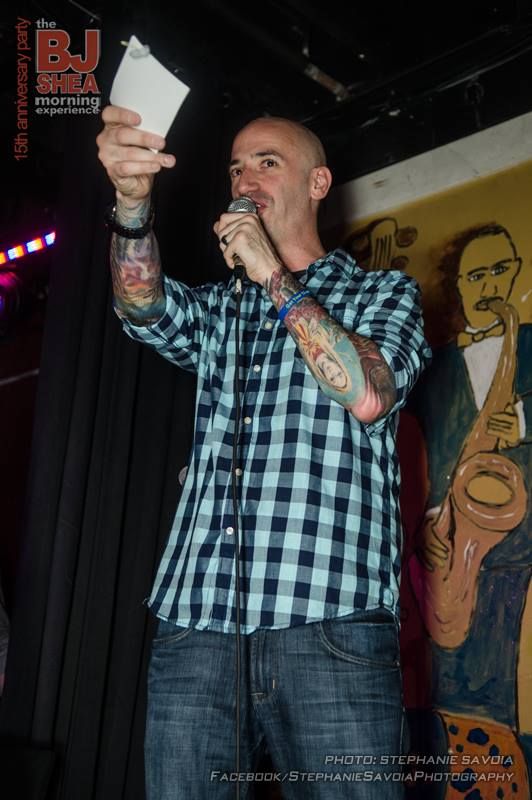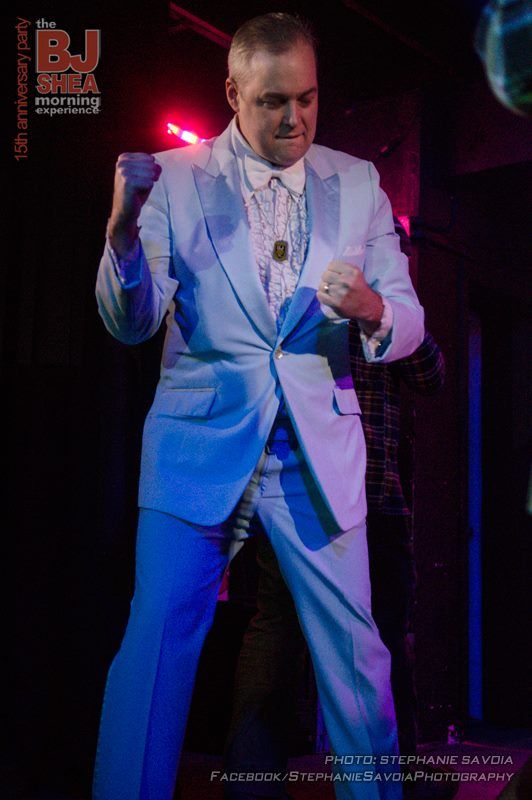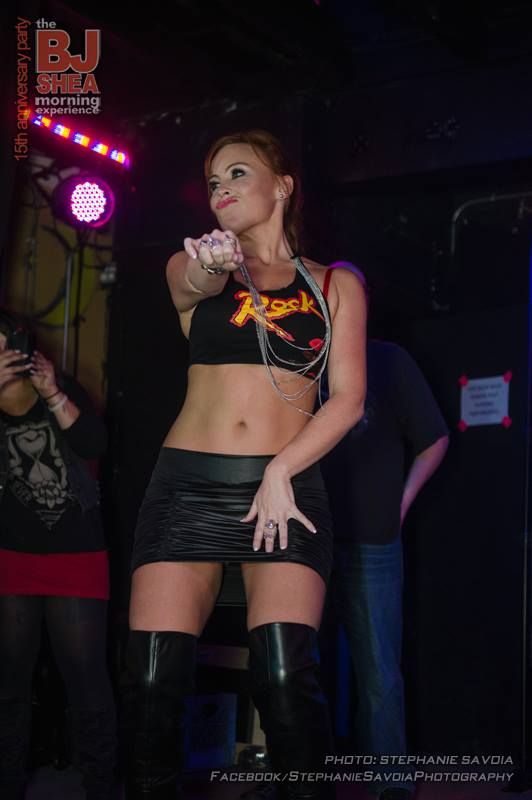 And here is a proud father daughter moment! BJ introducing the Rock-A-Holics to Sara!


---
Good afternoon (or morning, evening, or night), fellow Rock-A-Holics. Do you know why I pulled you over to the blog today?

Actually, I wanted to share an interesting item: a Washington state citizen recently pulled over a cop in an unmarked patrol car, asking him for I.D. and threatening to have him written up. This ordinary citizen wanted the officer to explain why he was using the car, because Washington law prohibits their use. The officer was taken aback by the challenging approach, but he complied with the request to see his I.D. and registration.

You can see the video below, and I encourage you to check it out.



I'm a bit flabbergasted by this man's snarky, self-righteous posturing. It speaks to the professionalism of the officer that he didn't respond in kind, and chose instead to respect the citizen, and prove himself as an officer of the law. I fully understand that the officer may not have been in compliance with Washington law, and that should definitely be corrected, but this would-be do-gooder is lucky his roll of the dice didn't end with him ruining a stakeout, or worse yet – finding out that the man in the unmarked car was something quite the opposite of a policeman.

I've been accused of being a "rules lawyer" when I play games with my pals, because I'm a stickler for the technical details…but I can't get behind this approach. What say you, good people?


---
Over the weekend, Thee Ted Smith, our bud Sean, and I went to the Phish concert at the Key Arena. It was an awesome show…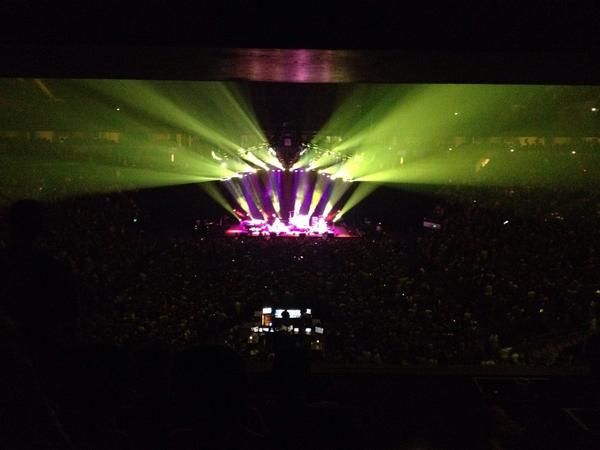 We also learned a valuable lesson. If you want to be very popular at Phish concert, dress up as Bert, Ernie, and Elmo. Yup…I was Bert, Ted was Ernie, and Sean was Elmo…and we became quite an attraction at the show! I think we took about 100 pictures with Phish fans…and high-fived more people than I can remember! The Sesame Street posse was in full effect! Before the show…we decided to grab a photo, and figured what better way to make the photo creepy than to have all of us on Ted's bed!




At one point, we were watching the show in a suite right above the band…what an amazing view…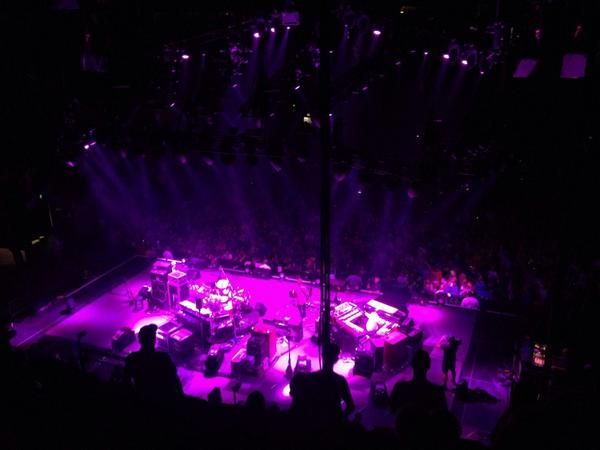 What we didn't realize was that apparently the spotlight guy put the spotlight on us for about 10 minutes…so everyone in the crowd say us bouncing around and dancing! Too funny!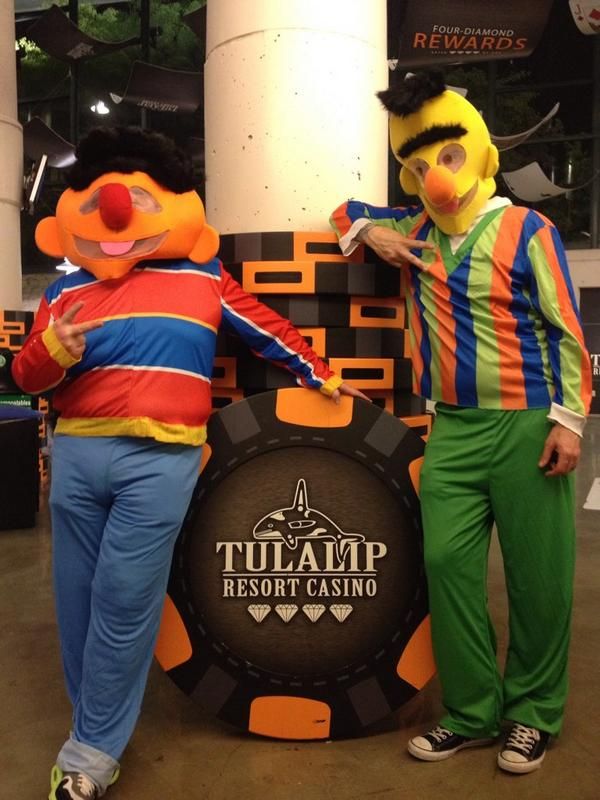 Thanks to everyone that came out to our 15th Anniversary Party at Jazzbones! It was a blast!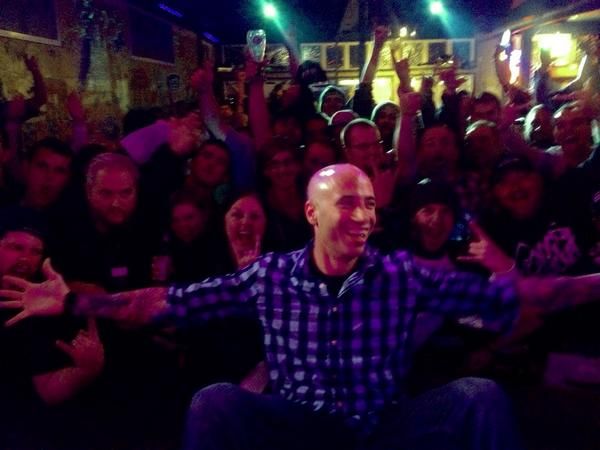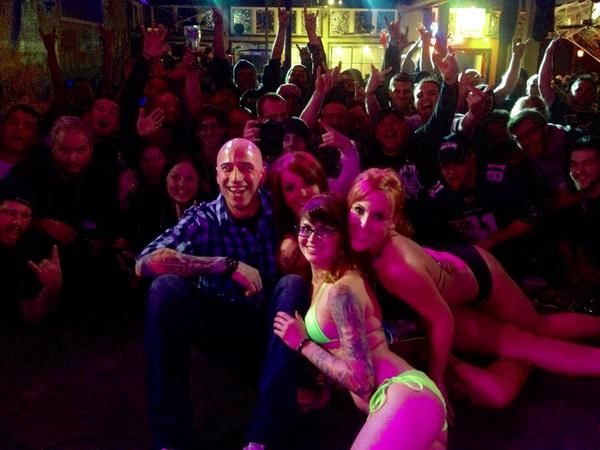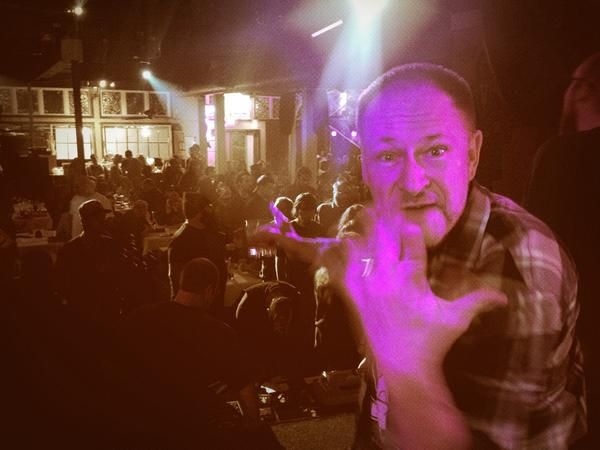 Check out the Rock Girls!

Thanks to all the #rockaholics who helped celebrate my 15th anniversary! #BJParty #RockGirls - @bjshea
---
Today's blog comes from one of my mentors, Dan Sanders.

The old one stands proud and beautiful in the moonlight. Such great beauty often hides deep secrets. Softly she rocks on the water, her bones groaning but still strong. The very bones are the timbers that rejected the British cannonballs in the war of 1812, defeating four of their best warships, the timbers on which 308 sailors lost their lives and gave their bones to mingle in Old Ironsides forever. The voices of those long gone have been heard to speak in whispers, and visions of a young cabin boy have been seen. Do souls still linger on the ship they loved and died for? Many say they still walk the planks of Old Ironsides, the USS Constitution. It is reported that some sailors refuse to descend into the lower decks at night, fearing that would send them hurling through time and space into her resting past—or is it resting?

While sailors may be reluctant, I have a group of friends that went running (pardon the expression) hell bent to investigate these bumps in the night and disembodied voices, the vision of the boy and the eerie knowledge that these souls were indeed still protecting their beloved ship. My friends are well known as S.P.I.R.I.T.S. of New England and are the only crew who have been allowed to spend the night on Old Ironsides. While investigations of this type never contain absolute proof, I know this group well enough to believe they have probably experienced what the sailors who would rather stay above deck fear. You can check them out here: http://spiritsofnewengland.org/

My friends believe that the souls they encountered were as curious about them as they were about the spirits. Curious about them, hmm, curious about them—it makes me wonder if there is truly overlapping time. Are these souls people just living in their own space and place in whatever great design there is? Could it be we are the spirits and don't know it? Is our time being visited by those from some distant future or past world? Are they paranormal investigators, hundreds of years into tomorrow, trying to understand why there are voices from the year 2014? Are we the present, the past, the future, or all of these at once?

The Time Machine by H. G. Wells was instrumental in moving the concept of time travel to the forefront of the public imagination, but it is well known that Einstein, in his theory of relativity, sited that time travel was possible. Einstein said he wished he could ride a lightning bolt, and then he would move fast enough to travel through time. (What Albert planned to use as a saddle is unknown.)

Perhaps there are no so-called spirits, just different people living in different periods in the illusion of a man-made system of counting minutes, hours, and days called time.

I hope you will spend a little time on the shores of Rambling Harbor with me as we continue to explore spooky October.

http://dbsanders.podbean.com/e/an-illusion-called-time/
---
It's time for some trick-or-treat Group Therapy, gang…

Kevin and Rachel have a 14-year-old son who wants to be Kanye West for Halloween. Sure, the kid's parents could be concerned about the fact that their kid wants to dress up as a complete jackass…but they're leaning towards a different worrisome aspect: they're white, and the kid wants to wear blackface as part of his costume, because Kanye West masks don't seem to exist.

Hoo-boy, this is a tough one. If the kid is 14, I feel safe in saying that he probably has no concept of the offensive implications that come along with wearing blackface. To follow that point, the son's costume plan doesn't have any sense of insult or inappropriateness behind it. So, what's the solution here? I'm really not sure.

Is this offensive, Rock-A-Holics? Or can we let this be an innocent choice on a costume holiday?

---
This blog is all about the Foo Fighters… I know I brought them up already this week, but yesterday they released the first track off of their next album. The song is called " Something From Nothing"…and I freaking LOVE this song! I love how Dave keeps his voice chill for most of the song, so when he does bust into his iconic Dave "growl", it's sounds HUGE!

If you haven't heard the song…check it out!



When he says "EFF it all I came from nothing"...Damn, that stopped me in my tracks! I can't wait to hear more songs. The Foo's new CD, Sonic Highways is out on November 10th!

Speaking of the term "Foos", there was a funny bit on Letterman last night that involved the fellas…check it out…



Last night the Foo Fighters performed once again on Letterman, and just like they have been doing all week…thy had a special guest perform with them. This time it was Cheap Trick's guitarist, Rick Nielsen, and they covered his song "Stiff Competition". The best part of this cover was that there was a role reversal…Dave Grohl left singing duties to drummer Taylor Hawkins, as Dave pounded on the drums…it was AWESOME!


---
Had a great chat with Mark Tremonti of Alter Bridge! Don't miss their show 10/22 at Showbox Sodo! Also make sure and buy a raffle ticket to win one of his SE Tremonti Signature guitars to benefit St. Jude's Children's Hospital!

Don't miss them Wednesday Octbober 22 at Showbox SoDo!!


---
Youthful, attractive, filthy rich radio personality in great shape seeks Rock-A-Holic companions for Group Therapy.

(What? It's mostly true.)

We expect truth in advertising, but we don't always get it. Case in point: Annie met a guy online, and they seemed to really hit it off. After a few weeks of exchanging messages, the guy disappeared, and she didn't hear from him again. A few weeks after that, Annie's roommate came across the same guy online; this time, though, his entire life story had changed. This sparked their curiosity, and they did some digging.

It turns out the guy is married, recently bought a house with his wife, and the kid that he'd passed off as his nephew in his dating profile pictures was actually his SON. Annie wants to know if she and the roommate should take the big, final step and contact the guy's wife to reveal his secret life.

Annie, I have to wonder if you have a little too much time on your hands. Sure, the guy is almost certainly a heel, but what do you hope to gain here? This jerk won't be yours, and you can't undo the feeling of rejection that you (unfortunately) had to experience after your exchanges with him.

I think you should spare yourself the drama and leave this guy in the rearview mirror. As always, I'm interested to hear what the Rock-A-Holics have to say about this one, so sound off!
---
I forgot that Family Feud is even still putting out new episodes…but they just had something happen that is probably reminding many people that it's still on. A woman on "The Feud" had to name a part of her husband's body she'd like to change . . . It was pretty awkward . . . because yes…she said THAT answer…



I'm not psychic, but I'm thinking that this was how the conversation went after the taping…

Husband: YOU HAD TO TALK ABOUT MY PENIS?
Wife: It was the first thing that came to mind.
Husband: My dong? My dong is what you think of when they asked THAT question?

I have a feeling they didn't order mini-corn dogs as an appetizer later that evening at dinner… Waka Waka.

Speaking of mini corn dogs…next time you go to Buffalo Wild Wings…order them. Trust me. It's an appetizer game changer.

Last night on Letterman, the Foo Fighters performed again. They also did a song for just the web…it is an older song from the band, but the reason they did it was because it has a special meaning for Letterman…Dave (Letterman not Grohl) explains why it means so much to him, it's a great moment on the show…

---