Yesterday I was given awful…awful news. It even pains me to write about it. I got this alert on my email…
ONE DIRECTION ANNOUNCE EUROPEAN AND NORTH AMERICAN DATES FOR THE WORLDWIDE ON THE ROAD AGAIN 2015 STADIUM TOUR
Seattle, WA – CenturyLink Field
Wednesday, July 15, 2015
When I think of some of the bands that have taken the stage at Century Link / Qwest Field…I think of Metallica...I think of The Rolling Stones…I surely don't think of One D. It felt like someone kicked me in my "One D".

Isn't there something Paul Allen can do? Can't Russell Wilson pull a favor and have something else scheduled? Anything…hell even a dog race would be better! We got a few texts about it…

Hey STP - At least on the bright-side, you know it's going to pour down rain at the one direction concert. ;) –Shane

If Ted Nugent can be banned from a venue in our state those assclowns can too
---
Today's Group Therapy really blows my mind, folks. Let's get right into it…

A woman named Mary is seeking some advice. Six years ago, Mary and her husband became the parents of twins. Mary stayed home for the first couple of years, then went back to work and hired a nanny, who was fantastic with the twins.

Unfortunately, she was also fantastic with Mary's husband. Two years after the nanny was hired, Mary discovered that her husband was sexually involved with her. As you might expect, Mary fired the nanny, and is divorcing her husband.

Case closed, right?

OF COURSE NOT.

It's been four months since Mary sent her problems packing. The kids are unhappily attending daycare, and she says they really miss the nanny. For her part, the nanny is currently unemployed and no longer seeing Mary's husband.

Naturally, Mary is considering re-hiring the nanny!

So, if she was seeing the husband, then it wouldn't be okay? It doesn't matter. The damage is done, and her being a good nanny doesn't make up for the fact that she slept with your husband.

A letter like this makes me wonder what kind of relationship you had with your husband, Mary. The kids have been traumatized enough by the breakup in your relationship, and now you want to bring back the woman who played a major part in that breakup? It's no different than bringing your husband back; you're looking for a situational Band-Aid, and in my opinion, that's a terrible idea.

According to Mary, her friends and family think she's crazy for even considering a re-hire of the home-wrecking helper. They can add my name to the list, because this all sounds insane to me

Once again, I'm feeling like I just don't understand women sometimes. Can someone make sense of this for me?


---
Oh, baby…we've got a serious Group Therapy session today, Rock-A-Holics.

We're hoping to get some advice for Frank, who is 55, with a 37-year-old wife. They just had a daughter together, which is great…but Frank is starting to question whether or not he is the father of this baby girl.

After ten years without using any contraception, Frank wonders why his wife has suddenly gotten pregnant. He also doesn't think that the baby looks anything like him, and he is starting to think that one of his wife's co-workers might be the father. She works long hours in a male-dominated workplace, and the suspicions are eating away at him. Frank wonders if he should say something to his wife about his worries.

Back in the day, people didn't really speak up and question anything when a baby seemed to not match up with its father. In the modern age, it's far too easy to prove the situation if that question comes up, but I also think that we live in a more suspicious, paranoid time. It's a tough position to be in, certainly – if he's wrong, Frank could destroy his marriage, but if he's right, the situation will definitely end up being far worse.

That being said, I think the idea of a two-week-old child not looking like its father might be a bit of an early call. Maybe Frank should visit his wife's workplace, and check for a resemblance.

Let's hear what you have to say, gang…
---
This morning I was finally fed up with BJ. What did he do?

--Was it one of his religious rants? Nope.
--Was he giving me a hard time about my love for my pup? Nope.
--Was it his stance on relationships in general? Nope.

It was the way he abbreviates the word PIZZA. For years now, whenever we talk about getting pizza…he says "ZA". Yes, he shortens it to "ZA". Look…Pizza is 5 letters, it doesn't need to be shortened…and even if it did…saying ZA is easily once of the dumbest things I have ever heard.

On Urban Dictionary, they sum it up best…

Za:
Really obnoxious word for pizza, that no self-respecting person uses.

Speaking of Pizza…or ZA…have you seen the new Pretzel Crust Pizza that Little Caesars has? They combined two of my all time favorite things into one meal of awesome-ness!



I haven't tried it yet (man it's 7 am as I type this…I wish they were open for breakfast), but Mono-Nick has tried it, and he says that it's awesome! He didn't say it's "The Bomb" or even worse… "The Bomb Dot Com", because only stupid people that say "ZA" would say something like that!

This is a great story…before Game One of the World Series on Tuesday, the wife of Royals pitcher Wade Davis was at a restaurant in Kansas City, and instead of tipping her waiter…she gave him a free ticket to that night's game.

We wound up getting a bunch of great calls and texts from listeners about the non-monetary tips they have received…

In 2001 a guy gave me a pair of Sonics tickets for being the best garbage man!

I was working at a golf course and this old man gave me a nice bottle of wine. I I think he wanted to do me but oh well got some wine. Evan from Olympia

I mowed my neighbors lawn for about a month because she broke her ankle and she was the hottest girl I've ever seen. After the month or so she gave me oral negotiations! Best day ever.

I worked at a fast food place, and a girl came thru the drive thru and said I was hot & when I got off she was in the parking lot…and we did the dirty in her car

A deaf guy handed me a bunch of weed for filling the chocolate milk for him while working in a dairy Cooler. It was awesome

Delivering pizza I was offered hard alcohol, given beer, offered and given weed... And someone once offered me acid...

I was working nights at the Tyee Hotel in Tumwater in the 90's when BB King's tour bus showed up. They were too tired to make it to Seattle. Was tipped with a pair of comp tickets to the concert the next night for helping them out. Awesome blues experience!

When I was a bikini barista this is very religious man drove up and threw a Bible at me and told me to get out of town that from Cristina in Kent

Was doing the irrigation on a house and Peyton Manning came out of the house gave us autographed jerseys and fresh lemonade

Finally...tomorrow the voting ends for the KING 5 Best Of Western Washington thing. We, the STP-CAST, are hoping to come in at #2 again. We need your help...please vote by clicking HERE! Thanks!

As a thank you for voting, here is punter Jon Ryan of the Seahawks goofing on the new mascot for the Hawks... BOOM!


---
This week on the STP-CAST, not only does Thee Ted Smith join us for a full recap of the PHISH concert that we attended…but my buddy Brent Amaker was on as well. You might know Brent from his country band, Brent Amaker & The Rodeo…but he was on to talk about his new project, Android Amaker. Imagine Johnny Cash was kidnapped by Kraftwerk…and they got into a tag team match against Daft Punk and Devo…and then they all took LSD, Android Amaker would be the end result. Thanks to Brent & P Smoov from Android Amaker for joining us…you can hear the interview on iTUNES or Stitcher (search STP-CAST)…or listen HERE!




Android Amaker are playing one show (it's their first and last show, as this will be the only time they play live) at Neumos on Novermber 7th. Their new record is out now!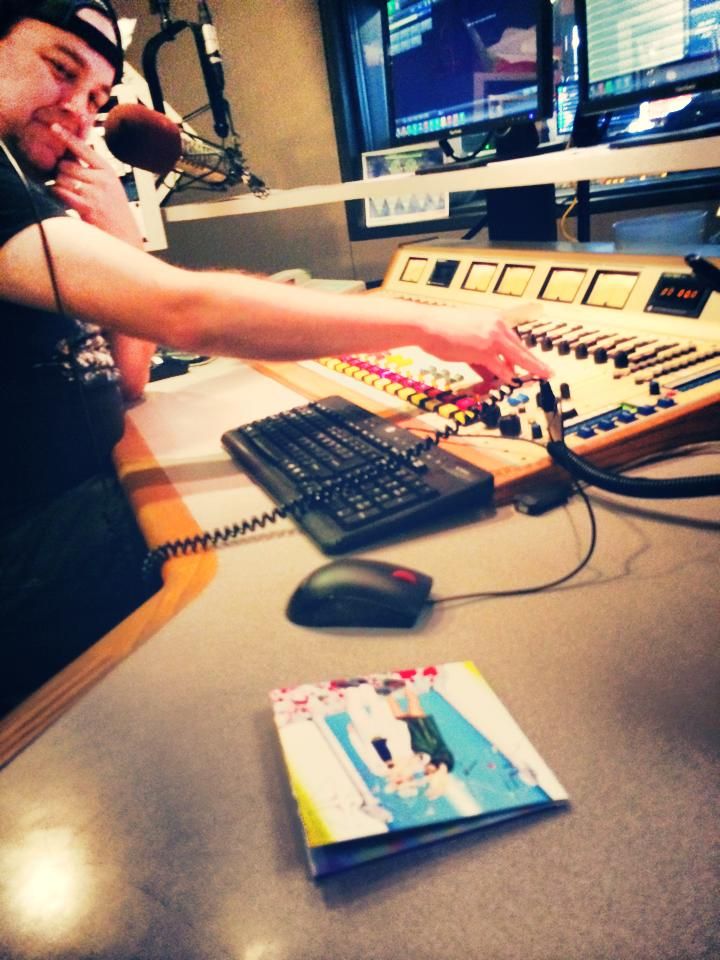 Check out the video we reference in the interview…this sums up the trippy vibe of Android Amaker…



This is pretty cool…we just got this text at 7-7-9-9-9…it's always cool when people tell me they listen to our podcast!

Listening to STPCAST. Odd, crazy, interesting stuff with Amaker. Seems cool & I'm not a hipster!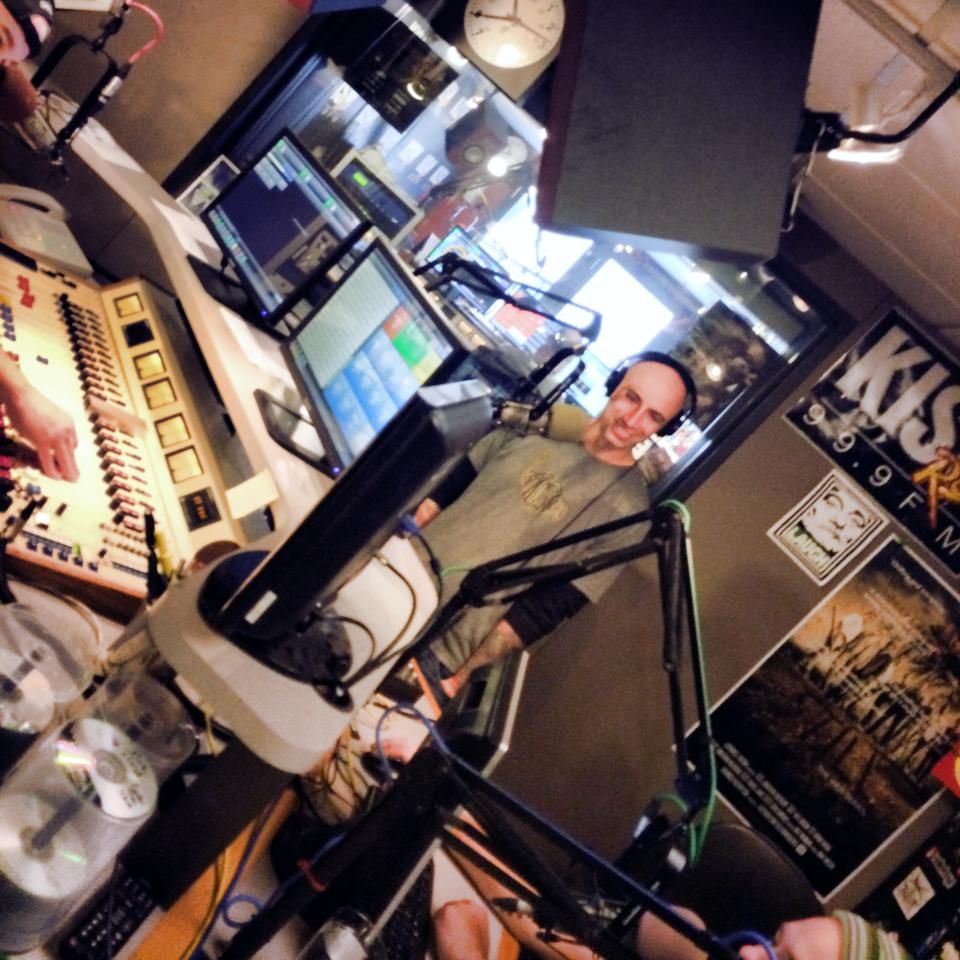 Thanks to Brent for snapping these photos I've posted!

While I'm promoting podcasts, Thee Ted Smith and I just recorded our "pilot" episode of the MegaCast! We hope to make more…as you will hear on the show, we are figuring it out as we go along. CLICK HERE to listen!

One thing is for certain...we have the best logo EVER for our show! Wrestling fans from the 80's will get it!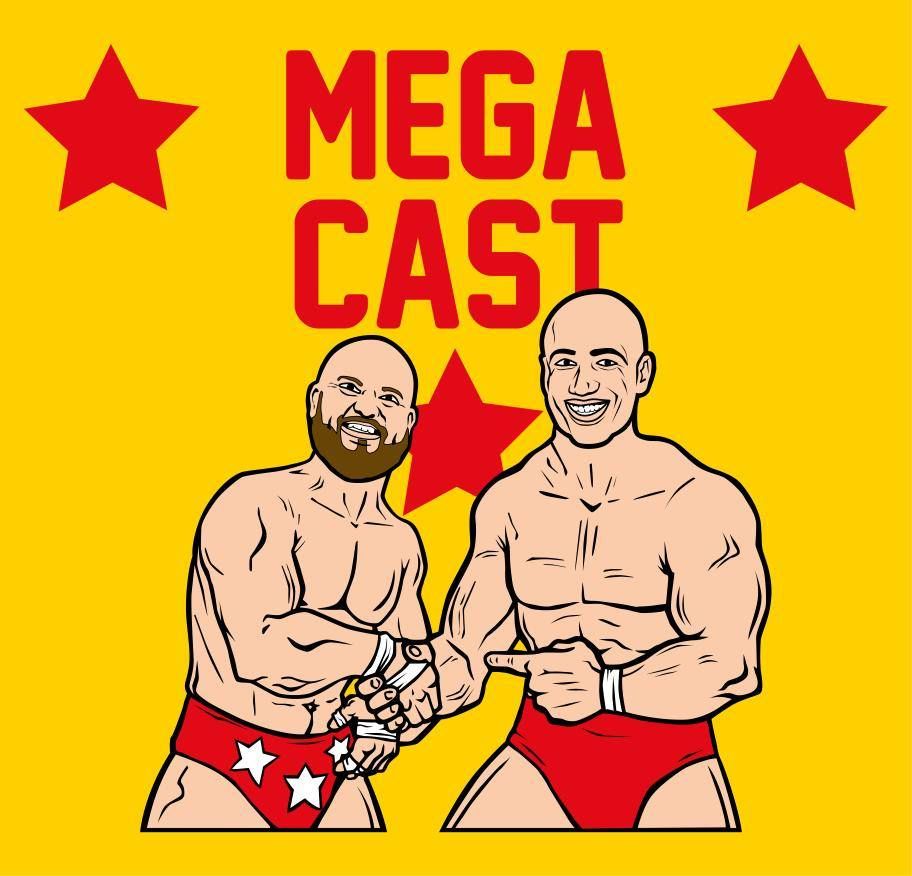 ---
Hey, kids! Are you looking for a new role model to add to your action figure collection? How about legendary entrepreneur Walter White from "Breaking Bad", the popular children's show?

Surprise, surprise…a mother in Florida doesn't like that idea very much. She's started a petition to remove Breaking Bad figures from the shelves of Toys 'R' Us, despite the fact that the toys are clearly marked for ages 15 and up.

Breaking Bad is about a man who decides to make and sell methamphetamines in order to secure his family's future; I'm not saying that's a hero for kids to admire, but I also don't imagine that many young kids will even look twice at these figures. They very likely don't know what Breaking Bad is, so they're going to pass right by these toys and head to the aisle with all the Avengers and G.I. Joe figures.

The concerned mother, who claims to like the show itself, has managed to recruit 5,000+ petitioners for support, and has successfully managed to get the toys pulled off the shelves!

In case you don't know, grown-up themed figures are nothing new, and they're growing in popularity. I have some Doctor Who figures that would be perfectly appropriate for most kids in principle, but their appeal spreads to a much wider demographic. On the adult end, Todd McFarlane has been producing toys based on Teen+ rated video games, and horror movies for two decades now. I find it funny that we haven't heard this kind of uproar about McFarlane's ultra-successful line of figures from The Walking Dead.

Here's a suggestion: MAYBE YOU JUST DON'T BUY THESE TOYS FOR YOUR KIDS.
---
Sit N Spin 10 Worst #1 singles of the past decade


So the folks over at Gawker.com put out a ranking of all the #1 singles from the past decade. You can check out the complete list from worst to best. According to Gawker.com. http://bit.ly/1pyzZm6


We of course wanted to feature the 10 worst, because sonic torture is fun! Heh!

1."BAD DAY" DANIEL POWTER

2."WHISTLE" FLO RIDA

3."HARLEM SHAKE" BAAUER

4."SEXY AND I KNOW IT" LMFAO

5."FIREFLIES" OWL CITY

6."RIGHT ROUND" FLO RIDA

7."HAPPY" PHARRELL

8."RUDE" MAGIC!

9."DON'T MATTER" AKRON

10. "HEY THERE DELILAH" PLAIN WHITE T'S

And here's the video the guys were talking about w "Bad Day" and NFL Fantasy Football Picks gone wrong!




Most of these songs I've heard at the mall surrounded by "Baby sexy voices" everywhere AHHHHGRRRRHHH!

---
I love seeing all of the Seahawk players getting national attention…it's awesome seeing guys like Richard Sherman, Russell Wilson, and Marshawn Lynch getting national attention with the commercials that they star in…but I have to say, Earl Thomas just won the commercial battle with what he just did with Old Spice.



Yesterday I posted some pictures from the Phish concert where Thee Ted Smith, our buddy Sean, and I dressed up as Bert, Ernie, and Elmo. Ted sent me another pic from the night…check us out!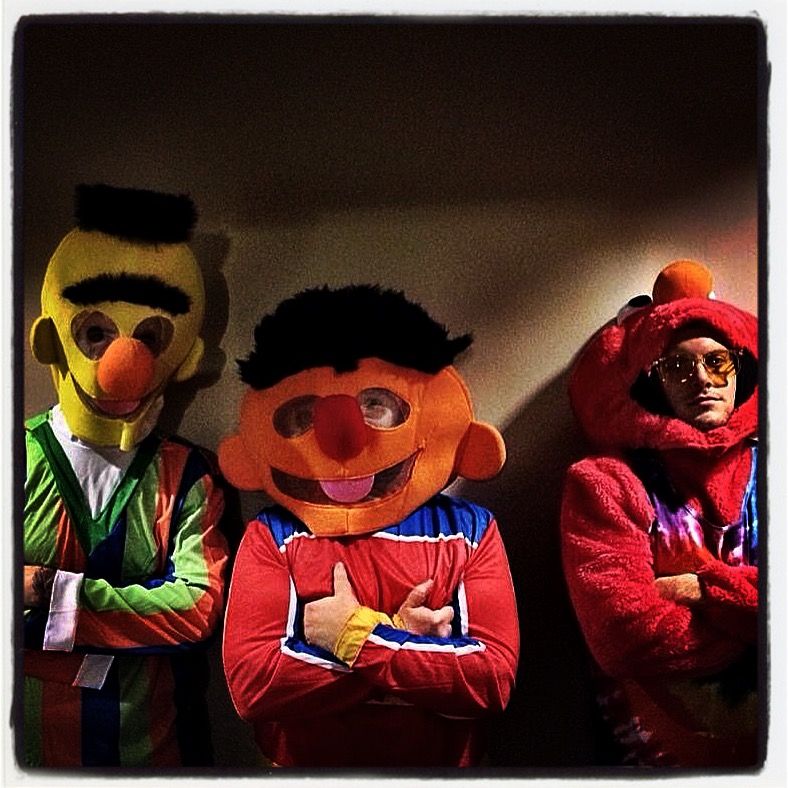 I ended up on Twitter looking at Phish tweets and came across these two random tweets from Phish fans!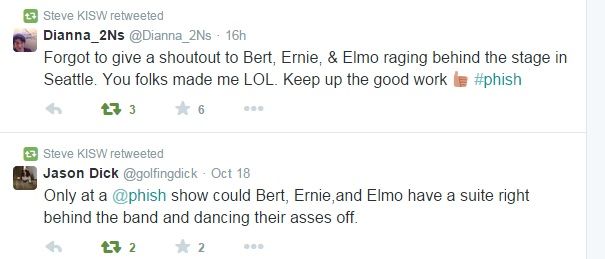 Knowing that we enhanced the concert for some seriously makes my day…that was the whole point behind why we did it. We wanted fans to never forget the time they went to see Phish, and they saw Bert, Ernie, and Elmo!

So yesterday I posted a couple of pix from our party at Jazzbones, but I just came across some more that our station photographer Stephanie Savoia took, and they are pretty sweet! Check them out!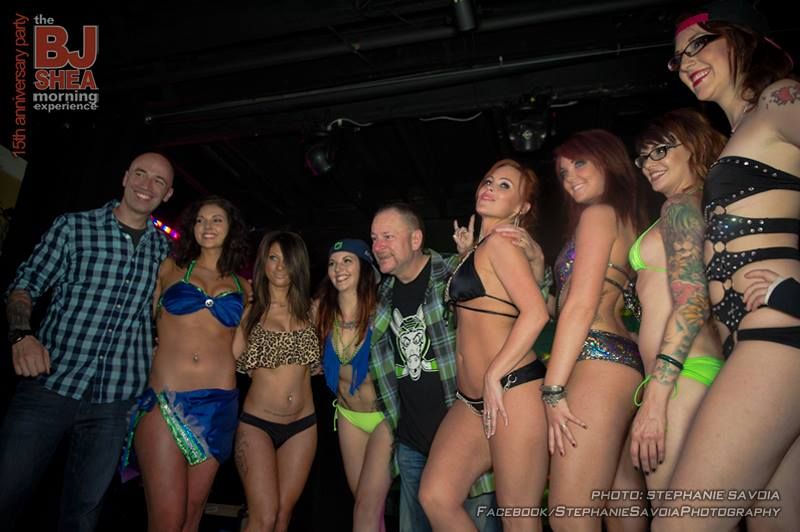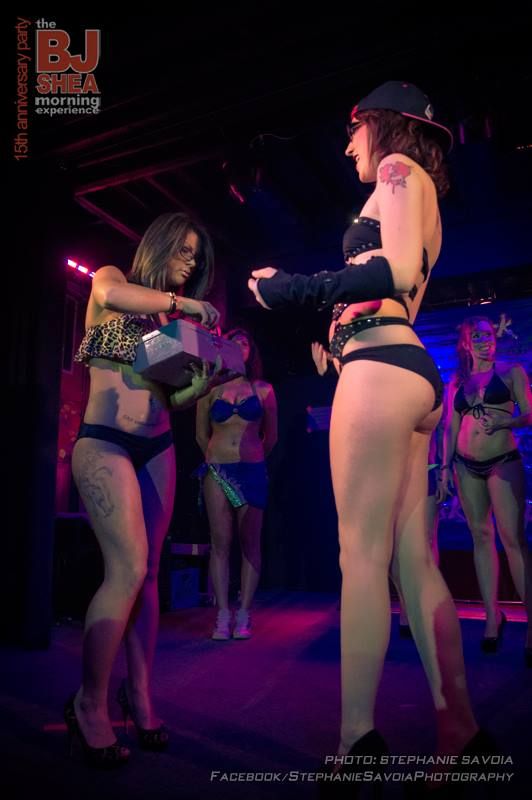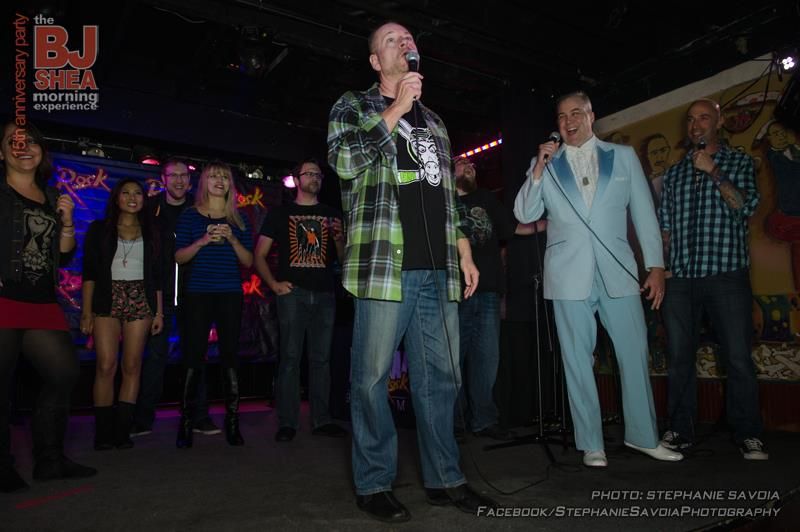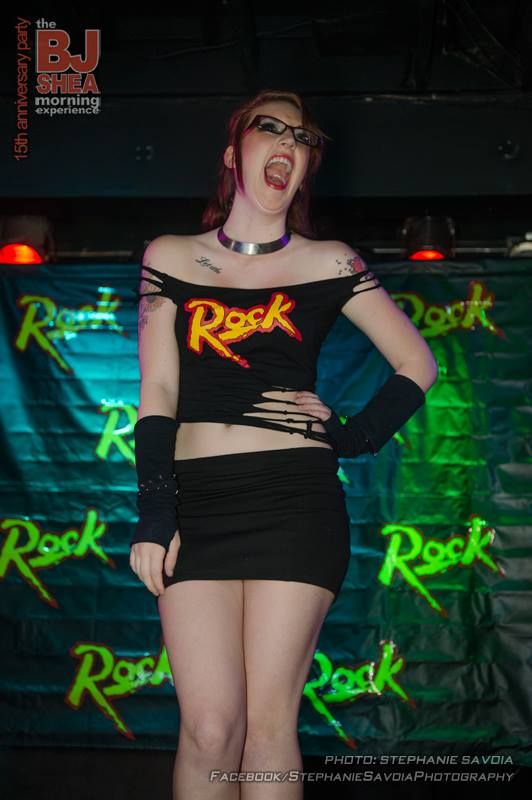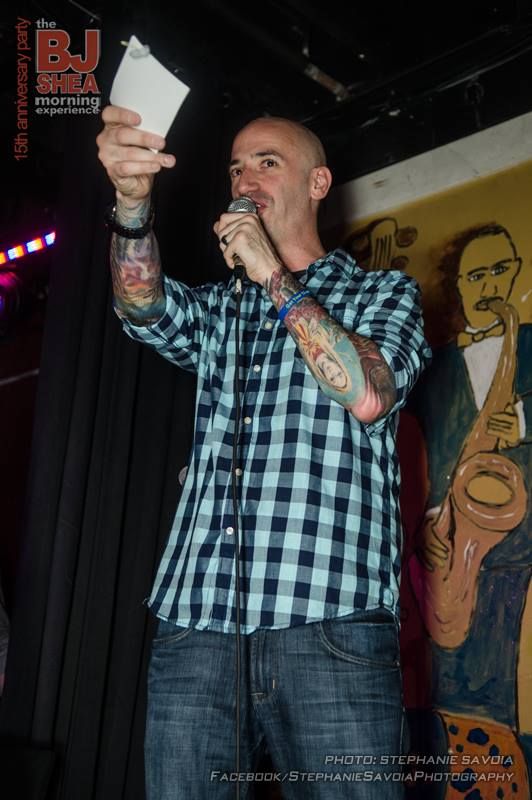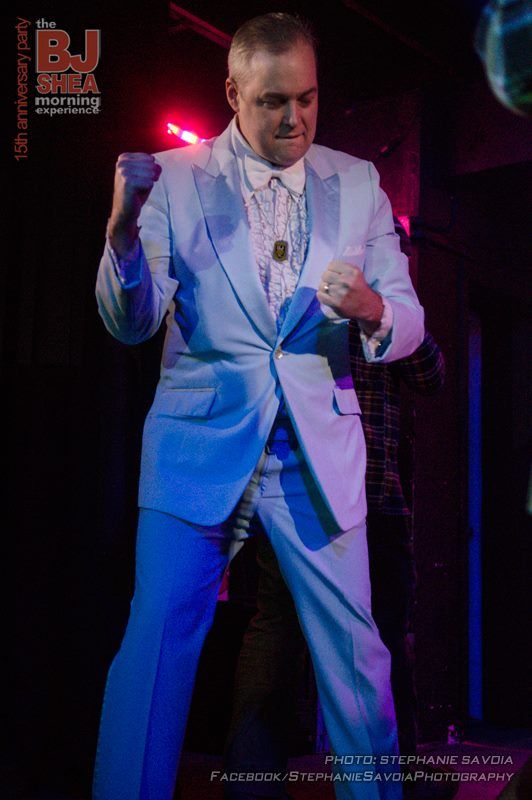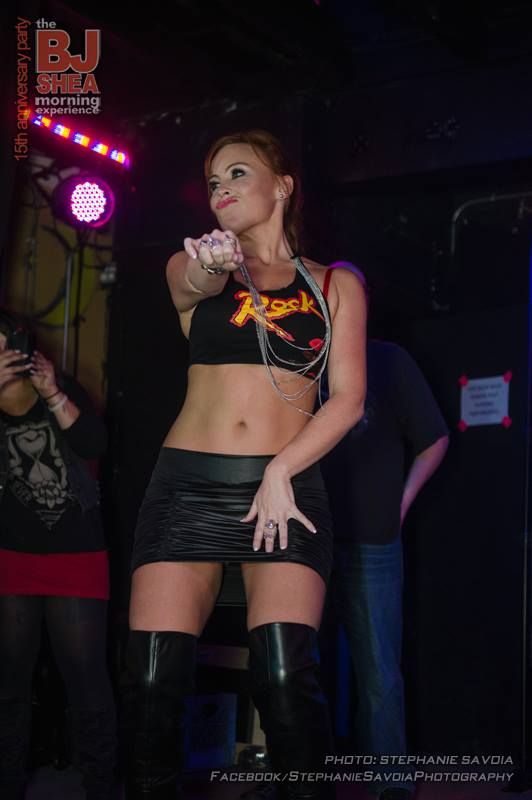 And here is a proud father daughter moment! BJ introducing the Rock-A-Holics to Sara!


---
Good afternoon (or morning, evening, or night), fellow Rock-A-Holics. Do you know why I pulled you over to the blog today?

Actually, I wanted to share an interesting item: a Washington state citizen recently pulled over a cop in an unmarked patrol car, asking him for I.D. and threatening to have him written up. This ordinary citizen wanted the officer to explain why he was using the car, because Washington law prohibits their use. The officer was taken aback by the challenging approach, but he complied with the request to see his I.D. and registration.

You can see the video below, and I encourage you to check it out.



I'm a bit flabbergasted by this man's snarky, self-righteous posturing. It speaks to the professionalism of the officer that he didn't respond in kind, and chose instead to respect the citizen, and prove himself as an officer of the law. I fully understand that the officer may not have been in compliance with Washington law, and that should definitely be corrected, but this would-be do-gooder is lucky his roll of the dice didn't end with him ruining a stakeout, or worse yet – finding out that the man in the unmarked car was something quite the opposite of a policeman.

I've been accused of being a "rules lawyer" when I play games with my pals, because I'm a stickler for the technical details…but I can't get behind this approach. What say you, good people?


---
Over the weekend, Thee Ted Smith, our bud Sean, and I went to the Phish concert at the Key Arena. It was an awesome show…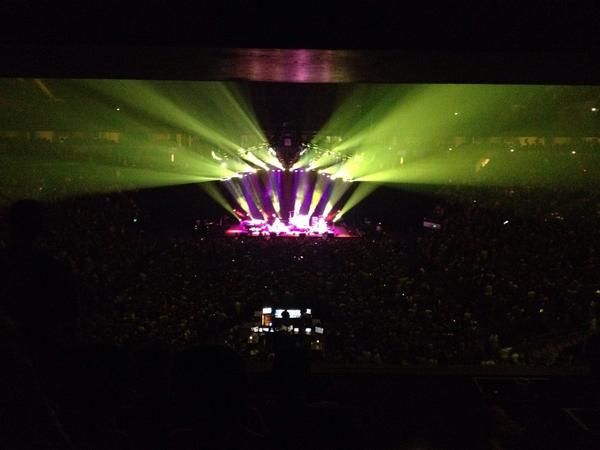 We also learned a valuable lesson. If you want to be very popular at Phish concert, dress up as Bert, Ernie, and Elmo. Yup…I was Bert, Ted was Ernie, and Sean was Elmo…and we became quite an attraction at the show! I think we took about 100 pictures with Phish fans…and high-fived more people than I can remember! The Sesame Street posse was in full effect! Before the show…we decided to grab a photo, and figured what better way to make the photo creepy than to have all of us on Ted's bed!




At one point, we were watching the show in a suite right above the band…what an amazing view…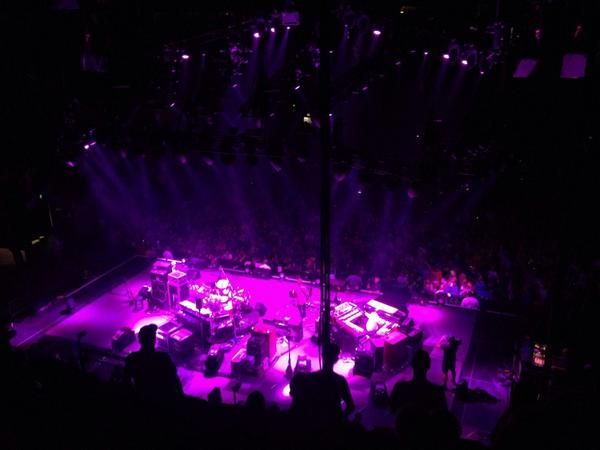 What we didn't realize was that apparently the spotlight guy put the spotlight on us for about 10 minutes…so everyone in the crowd say us bouncing around and dancing! Too funny!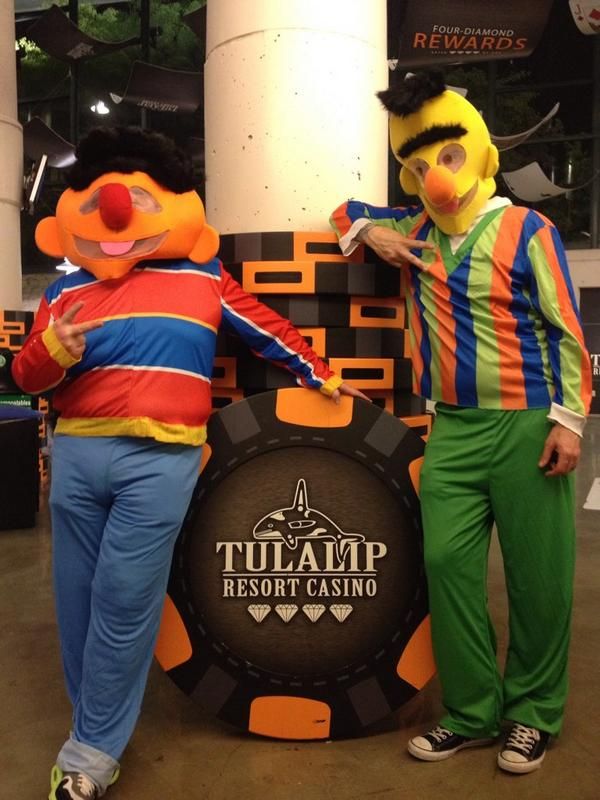 Thanks to everyone that came out to our 15th Anniversary Party at Jazzbones! It was a blast!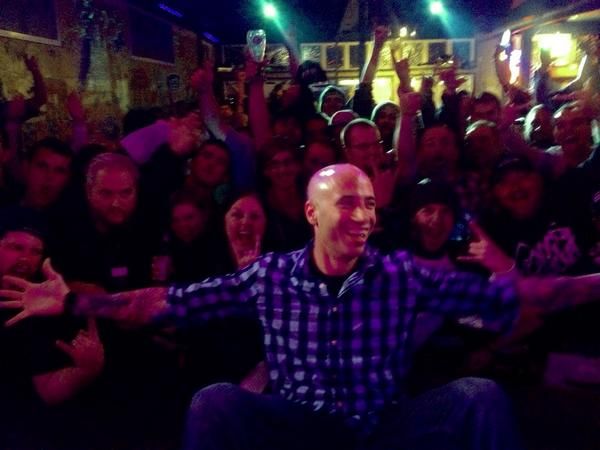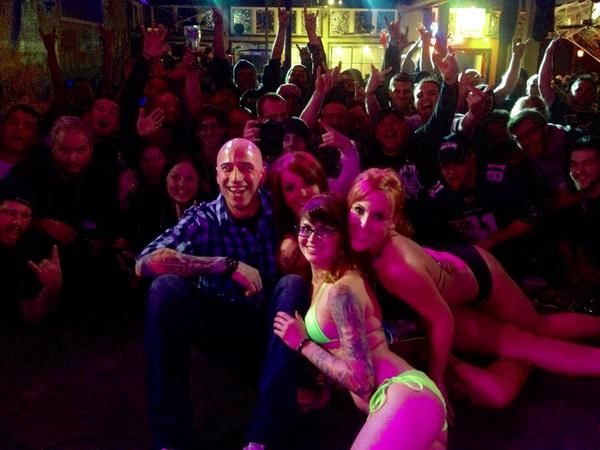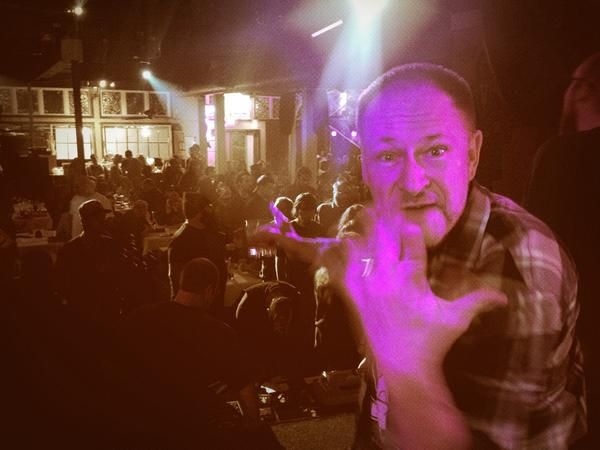 Check out the Rock Girls!

Thanks to all the #rockaholics who helped celebrate my 15th anniversary! #BJParty #RockGirls - @bjshea
---