Holy smokes, Pain In The Grass was AWESOME! I hope you were one of the many that were there! Huge thanks to all of the bands, all of our sposors, and of course every Rock-A-Holic for rocking out! Thasnks to Iron Mike Savoia for these pix!




Thanks to the fellas on the Men's Room for having BJ & me on the broadcast…I think at this moment I'm sharing a story of a guy I ran into at Pain In The Grass that was convinced I was David Draiman from Disturbed!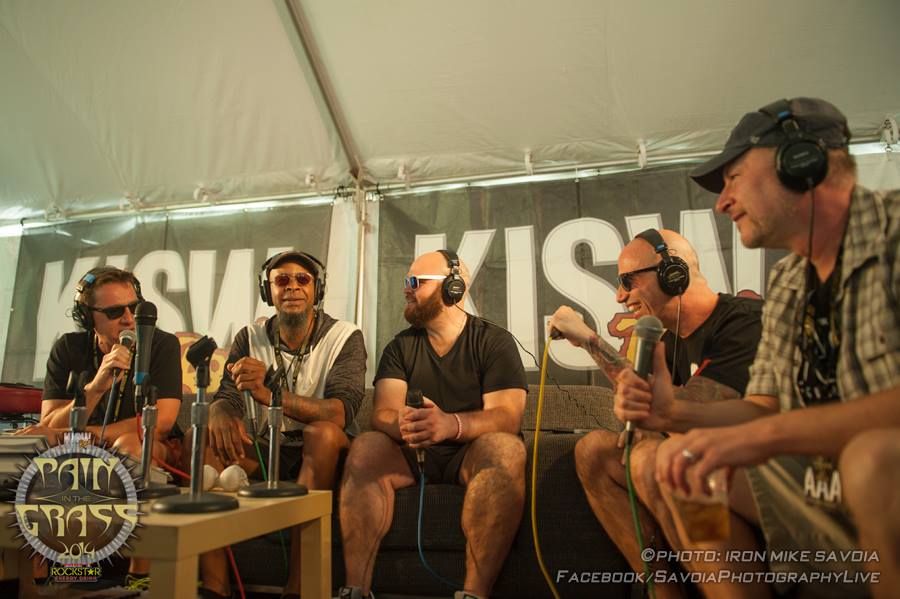 He also thought Disturbed was playing that day…my response: "How high are you?"




I have been lucky enough to jump on stage many times…but it never…EVER…gets old…what an adrenaline rush!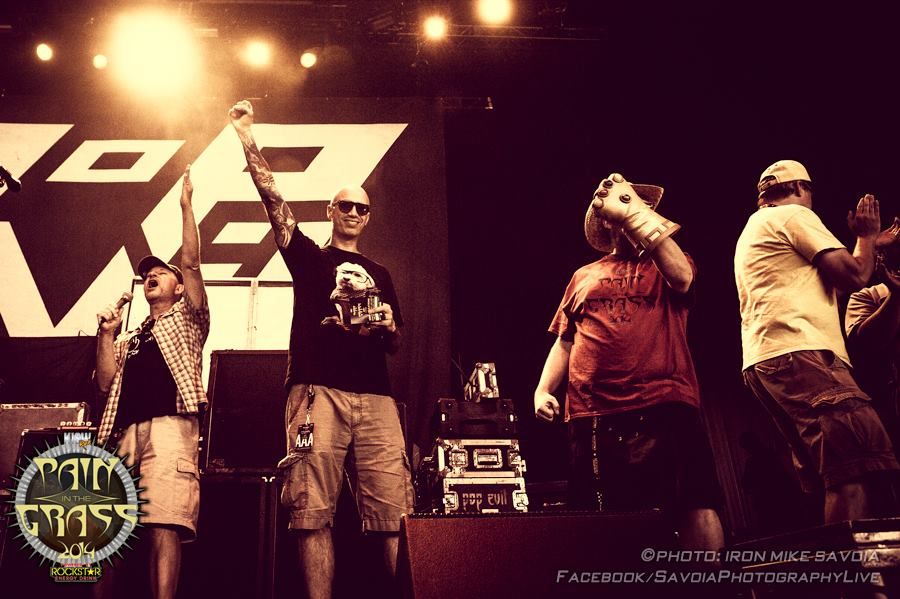 Yes…we are the "Wu-Tang Clan" of morning shows…look at all of us on stage!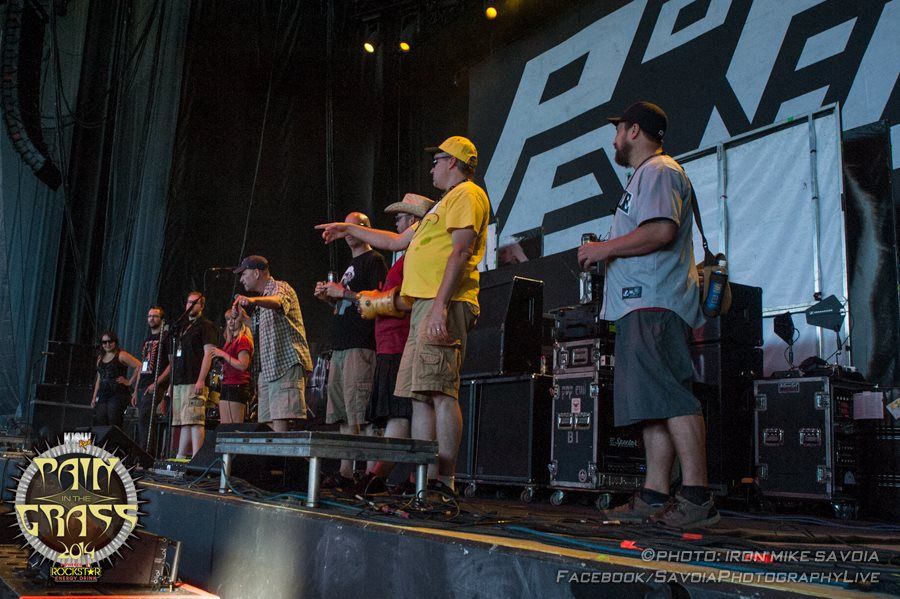 It's always fun to see the Rock Girls there!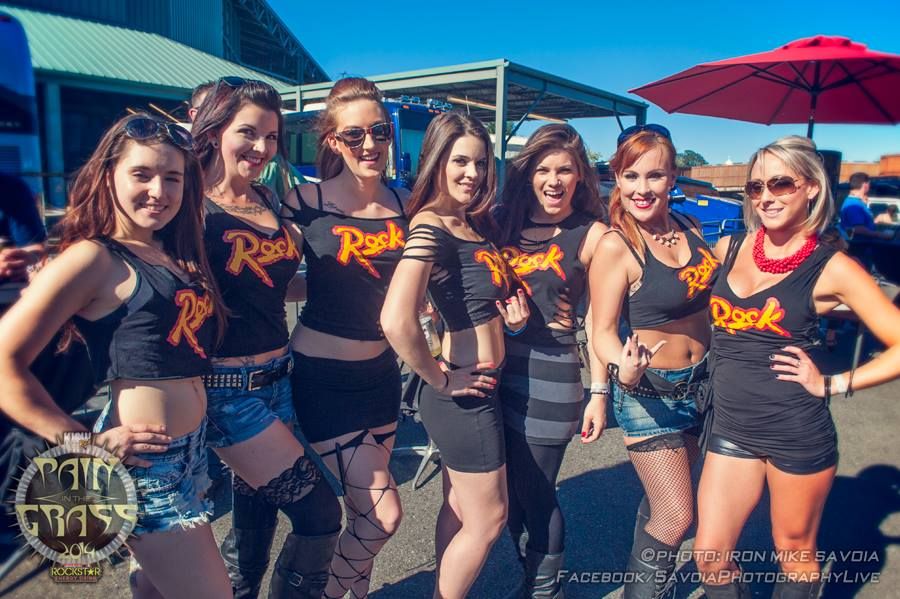 The bands were awesome…both Godsmack and Rob Zombie did not disappoint!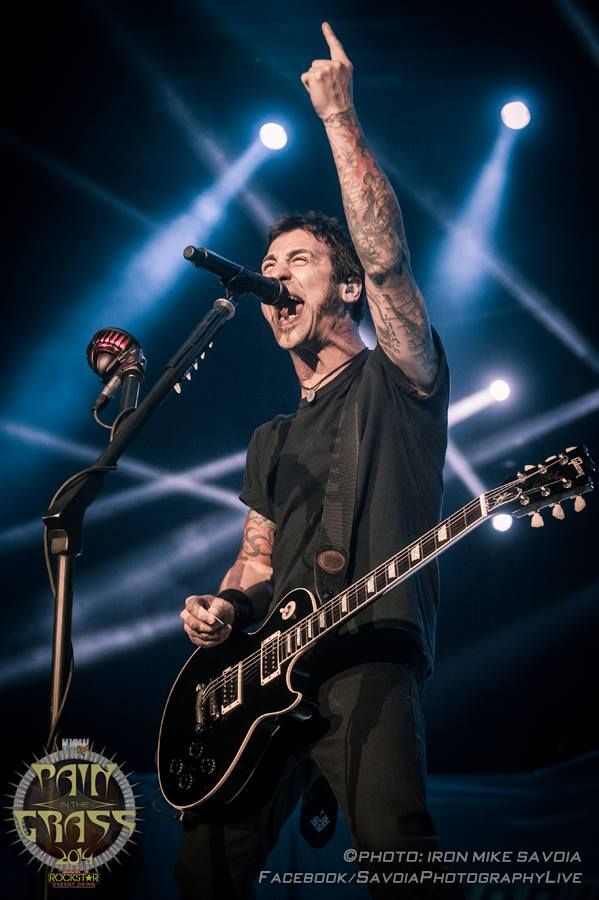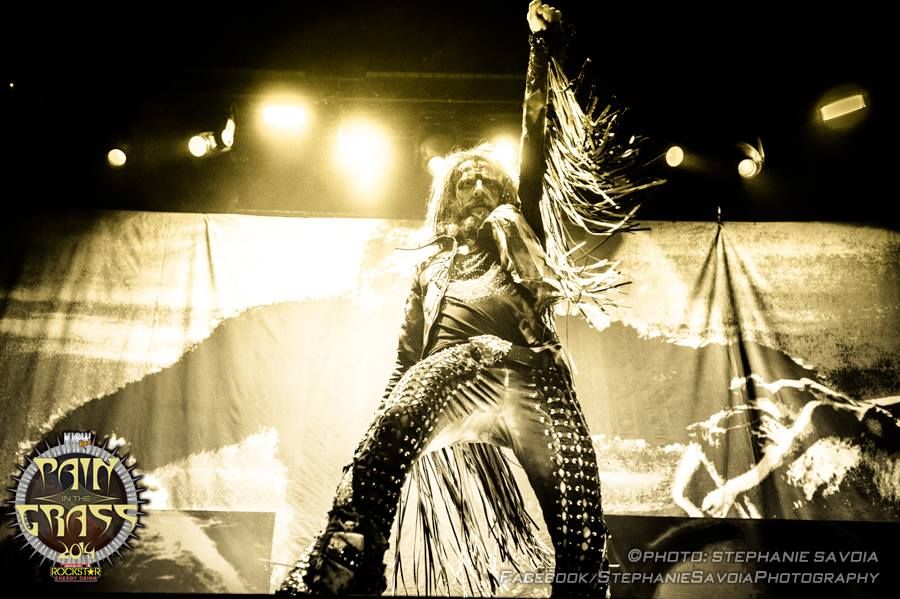 However, the highlight for me was Escape The Fate…these guys blew me away with their intensity!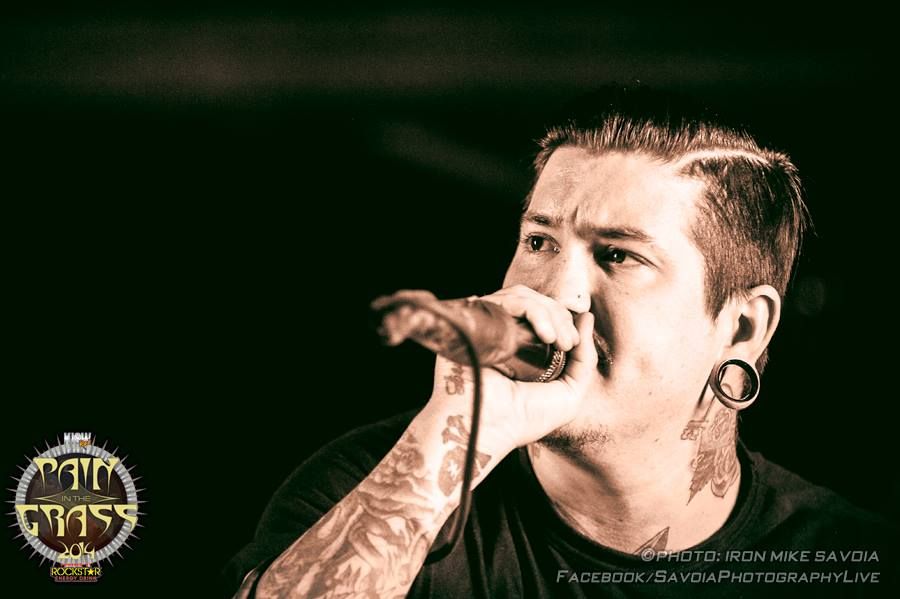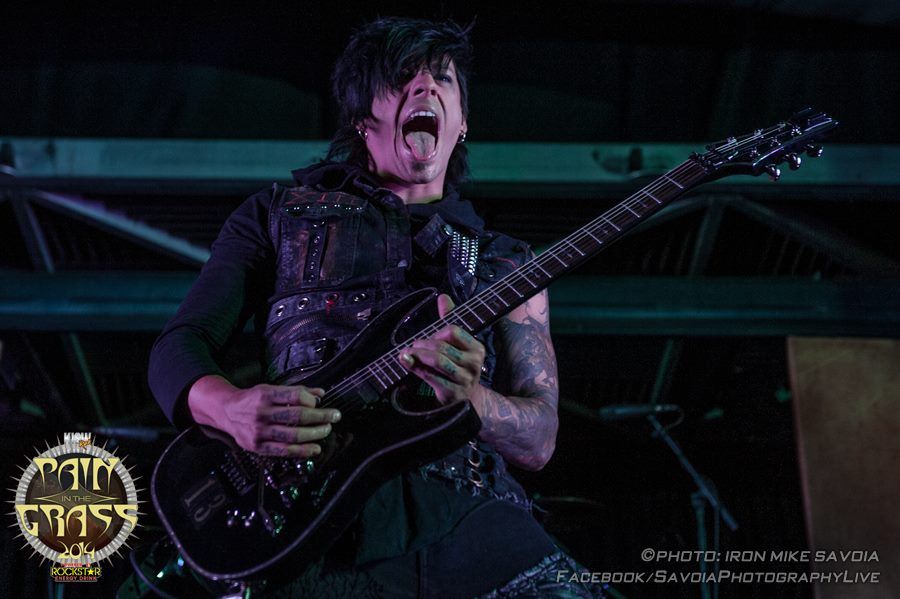 The highlight though had to be when Ted Smith & I walked around and met some of King County's finest…they evenj "deputized" us by giving us sticker badges!!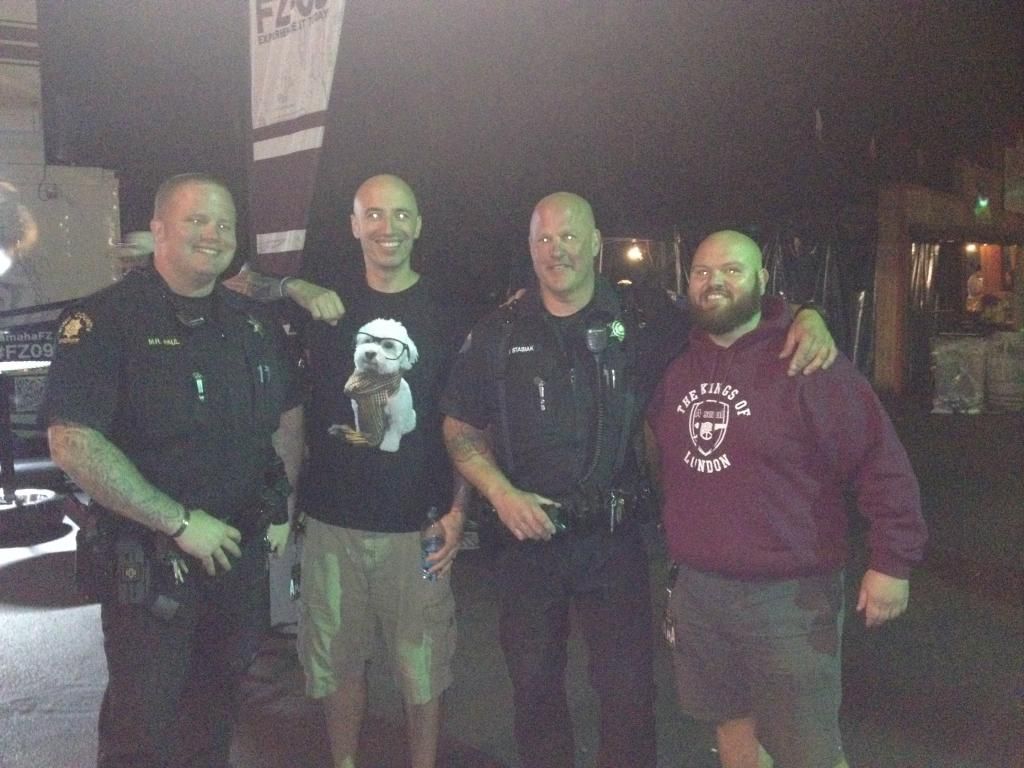 ---
Today's blog comes from one of my mentors, Dan Sanders:

One in every 4 women in the United States has been severely or physically assaulted by an intimate partner. It's appalling.

I know abuse. I was an abused husband. My first wife was not cruel, she was sick. We were married some 46 years ago, and she was 15 years older than me. I carry the scars, both emotionally and physically. Some people need help, so why stomp them when they're down?

Domestic violence is in the news, as it should be. In no way do I condone the actions of Ray Rice, but he does need anger management and counseling, and his wife, Janay, probably needs counseling too. It's not uncommon for a domestic abuse victim to defend the abuser, and she wrote, "I woke up this morning feeling like I had a horrible nightmare, feeling like I'm mourning the death of my closest friend. To take something away from the man I love that he has worked his ass off for all his life just to gain ratings is horrific." Maybe we need to help Ray Rice and his wife, and not make him a scapegoat for all the abusers and other offenders in the NFL.

It's fall, a time of spectacular color in our land. There are fairs, pumpkins, and colors of blue and yellow and red, as in blue and yellow bruises and red blood. It's fall, it's football season. Imagine what a 6'1"man of solid muscle, weighing 198 pounds, who can run forty yards in under 5 seconds—under 5 seconds!—could do.

Deion Sanders ran a 4.27-second 40-yard dash in 1989. Now here comes Deion at that speed colliding with another man who is just as fast and as big, and each one, as my coach use to say, is going in hell bent for leather, and smacko! Is this normal behavior? Or does it take a certain mentality to even think of doing this?

I loved playing football. If I could have, I would have gone pro. We all have a current of violence running through us. It's human. A lot of opposing players took a good beating instead of my math teacher. I saw this gladiator charging at me, I could see his face, his eyes, and suddenly this Irish preppy football player turned into my Professor Isosceles Triangle, and whack! he would go, whack! I would go, arms and legs, contorting through the air. Oh, what sweet relief! But I left it on the field (no, not my brain but the mindset).

Michael Vick could kill dogs and still play, and Dante Stallworth, convicted of manslaughter and DUI, served only 30 days. Ray Lewis, at a Super Bowl party, got into an altercation with two men who were later stabbed to death. Lewis became a prime suspect after blood was found on his suit as well as in his limo. He went to trial and had all counts dropped, and the murder remains unsolved. Don't make Ray Rice pay the price when others have gotten away with a slap on the wrist. The NFL should treat players equally, and then, when appropriate, offer help.

There are more thoughts on the mud and the blood of football, and who knows what else, on the shores of Rambling Harbor. Come on over and give a listen.

http://dbsanders.podbean.com/e/ray-rice-and-the-mud-and-the-blood-of-football/
---
Happy Blue Friday everyone!!! Some of us at work were feeling it! Here I am showing some Hawk love with Hot Kyle, BJ, and our new intern Erica!




Today is also Pain In The Grass Friday! I hope to see everyone at the White River Amphitheater today…I can't wait to see all of the bands, especially Rob Zombie and Godsmack! I have been LOVING the new Godsmack CD…I especially can't wait to hear this song live!

Yesterday BJ and I were on New Day Northwest for their Hot Topics segment. It's always a blast going on their show…the always awesome Margaret Larson wasn't hosting yesterday, so we got to meet Kim Holcomb…she is one cool lady! Here's a cool pic that they took while we were on…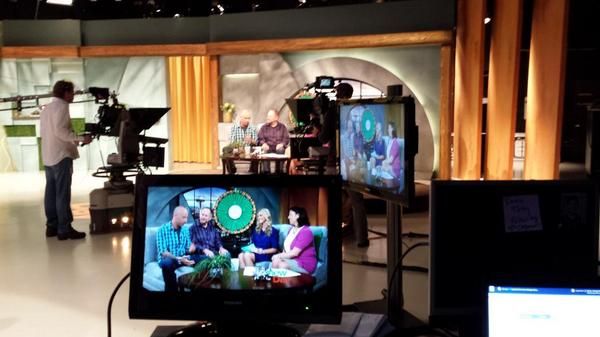 It's always a blast to get to be on the Tee Vee…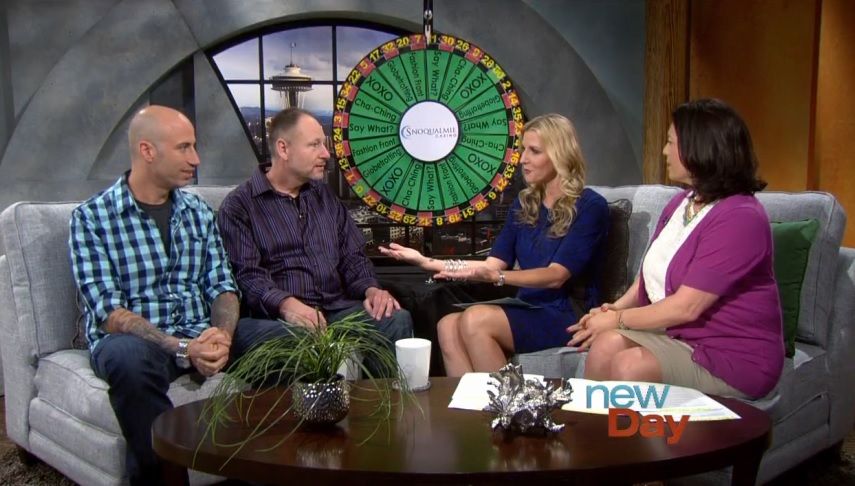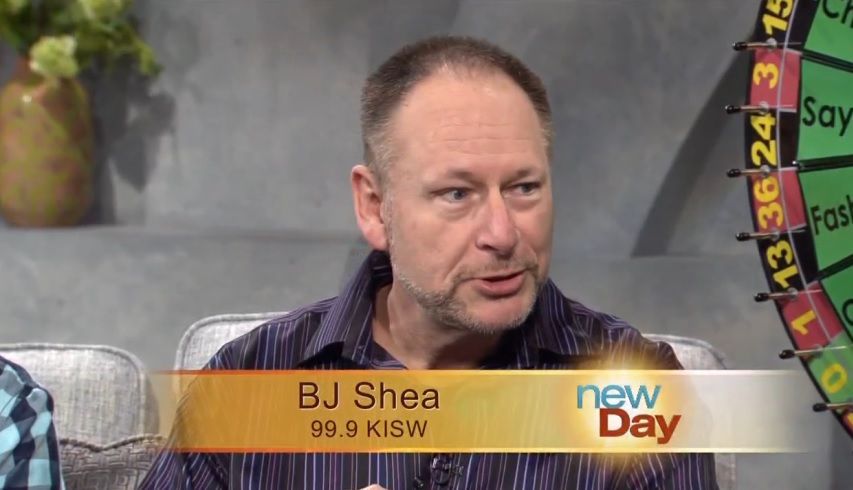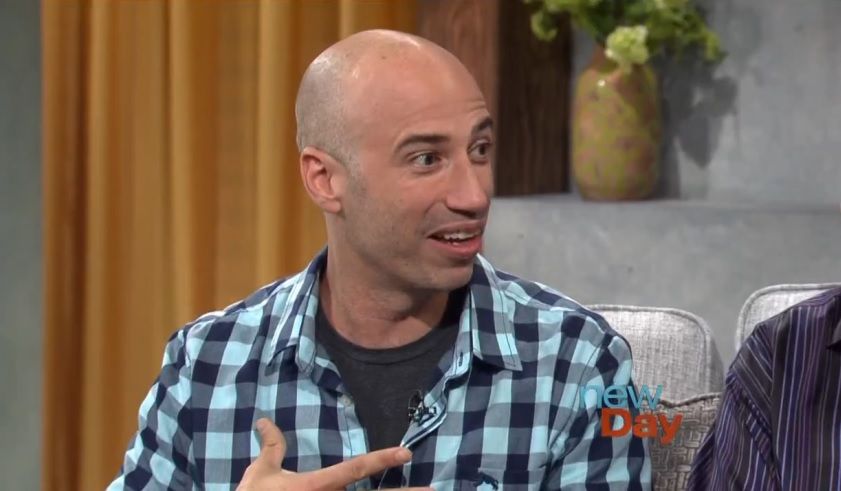 If you missed it, here is our appearance:



If the video isn't showing, click HERE to check it out!
---
"I farted on the first date, and the guy hasn't called me in four days. Should I be worried?"

Please read that again, and then continue on with the rest of this blog.

There are times, my friends…oh, so many times…when I think that I could just post the new Group Therapy topic without any additional comments, and let all of you have a field day. That isn't what we do here, but…well, there are times, and this is definitely one of them.

I'm going to do the right thing, and take the high road. After their first night out, Heather was alone with her date in the car. He was planning to come in to her place, but she let out a massive gas explosion, and he ended up just walking her to the door, suddenly remembering an early morning meeting.

Heather is mortified, because the date was great otherwise. The guy hasn't called in 4 days, and she's not sure what to do. Help this poor gal out with some advice, won't you?
---
A YouTube musician named Andrew Huang has a pretty impressive video out. I say that it is impressive…while also being completely stupid…but in a very entertaining way!

Remember the song "99 Red Balloons"? Well, he played the song on ACTUAL red balloons.
He did it by hitting, rubbing, or popping them to make drum sounds. Then he did the melody by letting air out and making them squeak. Check it out…

---
Life may change in many ways, with no shortage of twists and turns along the path…but Group Therapy will always be here for you.

Kelsey writes in with this dilemma: It seems that Kelsey's BFF has started dating a new guy…who happens to be Kelsey's ex-boyfriend.

Kelsey and her ex ended their two-year relationship about a month ago, and she discovered this new relationship via a Facebook status change. Kelsey is extremely angry, because the ex-boyfriend used to say that her BFF was loud and obnoxious. She texted the BFF to verify this news, but has yet to receive a reply.

Two things:

1) Let this be the first and last time that the term "BFF" appears so many times in one Group Therapy blog.

2) Why do some people seem to crave drama like a kid craves candy?

My advice? Let it go. At the end of the day, that's all you can do. If your friendship can survive this new development, then move ahead with your BFF; if you can't move past the situation, just move on.

What say you, good people?
---
Been feeling like crap…so this will be a quick blog, but it might be the funniest blog that you will read today…or something. As I have mentioned before…last weekend I got to play in a Celebrity Flag Football game put on by Mike McCready of Pearl Jam at Century Link Field. Well…Iron Mike, our photographer, posted the pictures…and I present to you the funniest picture you will see today…or something.




Yes…if you ever wondered what it looks like if a blind man plays football, it would probably look like this.

We go more into detail about this pic on the STP-CAST thios week. Check it out on iTUNES, Stitcher, or HERE!
---
Welcome back to another session of Group Therapy! We need your help today, because we're trying to cut to the heart of a big question. There's no need to get snippy about it, just try to have a knife time!

(Why did half the men reading this blog just cross their legs uncomfortably? Very interesting.)

John and his wife just had their first kid. He loves the little girl, and has found being a father to be something that he enjoys very much...but the delivery was extremely rough on John's wife, and she's still dealing with postpartum depression, months after the fact. The couple had intended to have two kids, but 27-year-old John is feeling like he's ready for a vasectomy.

John's wife feels this measure is a bit extreme, even though she agrees that a second pregnancy is probably not a good idea.

I don't get this one, folks: if both parents agree that one child is enough, then what's the problem? Here's a man who is willing to take an extremely responsible stance in birth control, and he's getting resistance from his wife, who went through hell and back having their first child.

John wonders if he's being naïve, and is now second-guessing his desire to have a vasectomy. In a world that's nearly overrun with kids whose families can't take care of them properly, I applaud his choice, but your mileage may vary. What say you, Rock-A-Holics?
---
Not much for you today, sorry! I did come across this awesome video…

Some girl in Australia told her dad that if he could make a one-handed basketball shot over his shoulder, without looking, he didn't have to give her any money for the rest of his life.

So he shot the ball, and it was WAY too far . . . but then hit the top of a fence, bounced back over the backboard, and went in…damn!!

The reaction rules…I don't blame him for reacting like this…an ultimate parent victory!! At one point…maybe he gets a little too amped, he's laughing like a maniac and flipping her off…she is his daughter after all…still funny, but maybe the bird didn't need to be shown haha
---
Today's session of Group Therapy seems like it will inspire a slew of responses, and they may be all over the map. I'm curious to hear what you have to say, gang!

Kim writes in, looking for advice because her boyfriend is always texting other women. They've been dating for seven months, and they've been living together ever since they met (she gives no details, but says it's "a long story".)

I read that as, "don't judge me, because you would roll your eyes if you heard this story", but what do I know?

So, this dreamboat boyfriend doesn't have a car, and he texts other women constantly. He recently texted back and forth with a woman he went to high school with for FOUR HOURS, with Kim lying right next to him. Kim admits that she's an extremely jealous type, and knows she needs to manage that issue, but she feels like this is out of line.

The boyfriend says she's too jealous, and he won't let her see his messages, because she has invaded his privacy on multiple occasions. Naturally, the suspense is killing her. The boyfriend says he isn't doing anything wrong.

Let me just say a couple of things before I turn it over to the peanut gallery. First off, I don't fully understand why a man would spend much time communicating with any woman that he's not in a relationship with, and certainly not for hours on end. I'm not saying this guy is automatically a cheater because of this, but it certainly makes me scratch my head.

To Kim, I offer this: you're fighting invisible enemies here, and the worst of these enemies seems to be your own self-esteem. You have to decide what works for you, and what doesn't; if you can't live with your boyfriend's texting habits, maybe it's time to move on. You're at a crossroads of trust, and you need to choose a path before one is chosen for you.

Your turn to weigh in, Rock-A-Holics…
---
Sheriff Tony Lippa
Sep 15