Posts from May 2014
LeVar Burton's Kickstarter campaign for a new version of "Reading Rainbow" collected a million dollars on its FIRST DAY. The campaign reached TWO MILLION on the second day, and kept on going. Wow.

This is one of the rare instances that I am not sick to my stomach to read about KickStarter or any of these crowd funded sites. I say I'm not sick to my stomoach about it, but at thew end of the day.,..I am still not a fan of this being the way "we" get things done. I dig that the end goal is for the kids (regarding Reading Rainbow), but I HATE HATE HATE that we no longer "work" to make things happen, and we just put it on a website and hope people will give out money to us.

I know I am old fashioned about this, and hell…I'm a hypocrite as I have given to some of these…but as a guy that had to save money to get the things I want…including creative outlets like recording music, etc…I just hate that the art of "busting your ass" to "make it" is gone. Now if you have a movie you are trying to make…or your band wants to make a record…you make a video begging for money, and offer silly incentives to get people to pay.

For instance…on this Reading Rainbow thing…if you donate $10,000…you and a friend could get dinner with LeVar, and you can wear his visor that he wore when he was on Star Trek. No, you don't get to keep it for 10 grand…you get to wear it. Seriously? Ok…I'm stepping off my soap box, I am sorry!




I love those awkward moments that happen on TV. I dig them because I think we all strive for perfection to the point where it can drive us nuts…so to see a moments of imperfection can lighten life up a bit. Here is a great excaple of that… a Fox News affiliate in Detroit cut to a camera mounted 300 feet high on their TV tower last Sunday morning, and when they were doing the weather they got a live shot of a workman's FACE as he was cleaning the lens.



So if you have read my blog yesterday…or have been listening to my podcast, the STP-CAST, or Ted Smith's podcast, Thee Podcast…we have been talking about doing a live event and calling it the Mega Cast. The name is a nod to the time when Hulk Hogan & Macho Man Savage joined forces and became the Mega Powers. How odd is this…just last week the WWE premiered a special about the Mega Powers…I can't wait to watch this!



Well…huge props to a fine listener of the STP-CAST, Chris…for creating this amazing logo!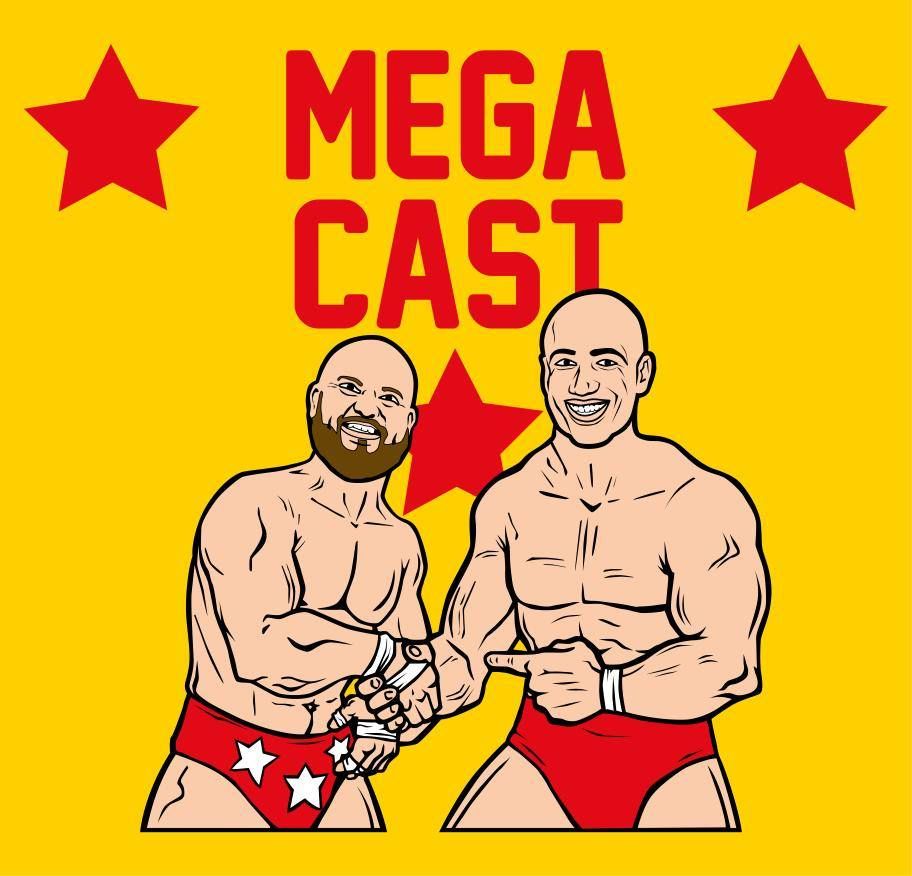 Chris is a great Graphic Artist…check his stuff out here: http://www.christopherdahl.com/
I love that the STP-CAST logo (which he designed) is in his portfolio – that rocks!


---
I hope you all excited for the weekend, Rock-A-Holics…because it's time to get back to work. We need everyone here early for some Group Therapy!

Getting to work is the problem on Ann's mind as well: she recently gave two weeks' notice at her current job. In return, her employer scheduled her for seven days of work in a row, including all of Memorial Day weekend. It's a jerk move, there's no doubt about it.

Ann's friends and family were pretty much unanimous in thinking (and telling Ann) that she shouldn't let her current employer do that to her. Some even suggested that she just quit the job altogether, but Ann felt like she would be compromising her own integrity to refuse the work.

Y'know, I am always confused by people who get angry about the work schedules of their friends and family members. Kids have to eat, bills have to be paid, and those things only happen because people go to work and make money. Sometimes, that work involves less-than-convenient hours, long shifts, and even spending a holiday weekend with your nose to the grindstone.

I admire Ann's integrity, but I do hope that she isn't just holding on for a good exit review. Personally, I think the idea of waiting around just to get a high-praise recommendation is a lost concept. It's like a human Yelp review – ultimately, a letter of recommendation isn't going to sway potential employers. It's all about who you are, and what you can do.

What can YOU do to advise this hard-working lady? I'm curious to hear your answers since the weekend is upon us…or maybe you have to work Saturday and Sunday. I'd like to hear from all sides on this one!
---
Holy crap, Andrew WK knows how to party! Last weekend, as we talked about a bunch on the show, was the 8th annual Rain Fest. Among the 3 day festival, held at Neumo's, bands such as Down to Nothing, 7 Seconds, Converge, Backtrack, Minus, Earth Control and many many more played to a sold out northwest crowd. The highlight, though, was no surprise, as the poster boy for partying, one Mr. Andrew WK took the stage and sent the venue into a frenzy, a sort of chaotic site that both startles you and gets you stoked as hell! There must have been somewhere around 700 friggin' stage dives! As you can see by this short video a Rain Fest showgoer uploaded to YouTube, Rain Fest is a party. Don't miss it again. This time next year.
---
Having spent my whole life living in the city I've never really gone out into the world and roughed it. After catching a sneak peak of the NEW season of Mountain Men on History, which just so happens to premiere this Sunday, June 1st, at 9pm, I was inspired to shed off my city trappings and live it up in the wilderness for one night. So I borrowed some camping supplies and set off to live a day in the life of a Mountain Man. Turns out once I figure out how to set-up a tent for the first time it wasn't too bad; although, I did miss by bed and TV.

Do you know what one tool could help you survive, alone in the woods? Prove it by answering a survival question and could win you a $1,000 REI shopping spree to create your own Mountain Men ultimate survival kit. Click HERE to enter now.

Enter between May 27 and May 30th at 11:59pm. Complete the entry form and answer the "What Would A Mountain Man Do" Question. On June 2nd, we'll pick four entries from all the correct answers at random to win $125 REI shopping spree to create a Mountain Man Survival Pack Gift. We'll pick one winner to win the Mountain Men ultimate survival kit at $1000 REI Shopping Spree. Other than these specific terms our general contest rules apply, head to our studios or online here for the rules. Thee Ted Shis is a paid endorser.
---
We all have secrets. Some are big, others are little, and they all run the gamut from completely mundane to jaw-droppingly bizarre. Rest assured, your secrets are absolutely safe in Group Therapy…as long as you don't mind sharing them with a legion of your fellow Rock-A-Holics!

I'll admit something to you, my friends: I'm not too thrilled about this message from Christina. We do our best to help everyone without bias, but this is one of those cases that get me really fired up. Maybe you'll feel differently…

Christina recently had to use her father's computer for a work matter during a visit with her parents. As she typed in a URL, she noticed that the address was auto-filling to what seemed like a porn site, so she decided to click through to see what it was. "Curiosity got the best of me," she claims.

(Wait, what?)

This simple act was the beginning of a trip down the internet rabbit hole for Christina, as she started snooping deeper and deeper into the porn sites that she found in her father's search history. Some of these sites even featured videos of older men having sex with younger women (gasp!) Not surprisingly, she was completely scandalized and disgusted by what she found.

(Why would anyone do this?)

Christina says that her mother is a completely innocent woman who rarely, if ever, uses a computer, and therefore isn't likely to ever find out about the dad's pornography habit…so naturally, Christina is wondering if she should tell her all about it.

(What are these "boundaries" you speak of?")

I don't even know where to start with this one. None of these websites were illegal, but Christina is clearly having trouble coming to terms with the fact that her father enjoys pornography just as much as any other man does. Let's not even waste our time with the idea that Christina is very likely misjudging the prudishness of her own mother.

Personally, I believe porn is a great component of a healthy marriage. Men and women are different animals, and I'm pretty sure that having your husband looking at porn is a hell of a lot better than directing his desires at other women.

Christina, I think you need to let this go and move on. You're not the decency police, and your parents were being adults before you were even born (literally, in this case)! Go find something else to be offended by.
---
You want to make your day better…watch this…these kids are awesome!



So if you listen to either my podcast, the STP-CAST, or Thee Ted Smith's Podcast, Thee Podcast, you might have heard about how we are planning a live show where the two podcasts come together for what we call a "Mega-Cast".

Just like when Macho Man Randy Savage & Hulk Hogan teamed up back in the day and became the Mega Powers…Ted & I are joining forces for a live show of sheer stupidity.

What would it sound like…well Ted popped in on this week's STP-Cast, so here is just a taste of the #MegaCast …



Listen to this week's STP-CAST on iTUNES, Stitcher, or HERE!
---
Hello again, good people! If you need some Group Therapy, I heartily recommend the services of your fellow Rock-A-Holics!

(If they don't help you out, please forget that I ever vouched for them.)

Will contacted us on Facebook, and he's looking for some advice. A female friend of Will's recently asked him for some help in getting hired at a restaurant, because Will happens to know the owners fairly well. This friend is a hard worker, even though she's never had a job before…but there might be a complication.

Will's friend expressed interest in a co-worker; he recommended that she avoid pursuing a work relationship, but she dumped her boyfriend and is now getting busy with the chef! Will is pretty stressed out about the possibility that this relationship will cause problems in the restaurant, but he's not sure if he should get involved.

Recommending a friend for a job with someone you know can be a nerve-wracking situation: you don't know how they'll perform, and there's always the possibility that their actions could come back to reflect negatively on you because you recommended them.

I've gone down this road before, but I don't let it stress me out. I make recommendations when I feel they're merited, but I also don't feel like I should be held accountable if things go completely sideways on the job. You perform your function as the middle-man, or agent, or whatever…and then you walk away.

How do you feel about this one, Rock-A-Holics? Do you have any advice for Will, or stories of job recommendation tragedies and triumphs? Sound off!

---
Sad news…Award-winning author, poet, and civil rights activist Dr. Maya Angelou has died at the age of 86. This is by no means a touching tribute, but my personal connection to Maya dates back to college when I took a Women Studies class…saying you were reading Maya Angelou was a sure fire way to impess a lady, so I thank Maya for that!

Last week, Maya posted what is now her final tweet…she wrote:

Listen to yourself and in that quietude you might hear the voice of God.

That's a powerful last tweet…that got me thinking maybe I need to be more aware of what I write, as you never know it could be your last tweet…for example…here is the last tweet I posted (at the time I wrote this blog):





Here is Toppy's last tweet (posted on Easter…yes, Topshelf is very active on the Twitter):





Michael Bennett from the Hawks is having a fun event this Saturday afternoon to raise money and awareness for his charity, Ocean! (fighting obesity through community, education, activity and nutrition). Here he is talking about his charity event this Saturday!



In addition to Michael being there, there will be other Seahawks players to meet! Guys like, Percy Harvin, Bruce Irvin, Kam Chancellor, Jermaine Kearse, Malcolm Smith, Doug Baldwin Jr., and more! The event will be this Saturday from 1 PM until 4 PM at the Columbia Tower Club. Hell..I'll be there!

Tickets are available through michaelbennett72.shindigg.com along with more information.

Recently, I saw that Michael Bennett got to throw out the ceremonial first pitch at a Mariners game…check out his Instagram post about it:



Thankfully he doesn't have an arm like 50 Cent! 50 Cent threw out the first pitch at a Mets game yesterday...and the ball went about 20 feet left of home plate. In fact, it was so bad that it almost hit a cameraman! This made me laugh out loud when I first watched it! Make sure you aren't drinking coffee while watching this!

Huge thanks to Bert Kreischer for joining us this morning. Bert is the host of Trip Flip on the Travel Channel, and is one funny dude! He has a great new book out called "Life Of The Party"…I got it yesterday and I am almost done reading it already! It feels like Bert is telling you these crazy stories in a room with you as you read it. As a non-reader, it's a must read…hell, it's "Lulu Approved"!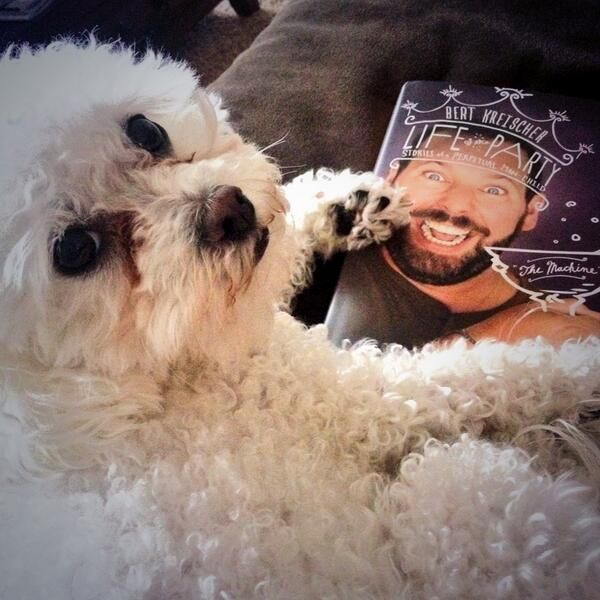 ---
Sit N Spin How Much Money?


How Much Does It Cost to Book Dozens of Musical Acts?

According to some new data, if you want to book Justin Bieber, Justin Timberlake or Bruce Springsteen for a show, it would run you $1 million-plus. You could hire Britney Spears, the Foo Fighters or Kanye West for half that. If you're a bargain shopper, you could get The Verve Pipe for under $10 Gs.
For even more go here. http://priceonomics.com/how-much-does-it-cost-to-book-your-favorite-band/ There's a specific price range for a TON of performers ... including some that you've never heard of.
http://priceonomics.com/how-much-does-it-cost-to-book-your-favorite-band/

Playlist!
http://kisw.tunegenie.com/u/__znjWJ0YSSKBC2kr2EE2Yg/sis-how-much-it-costs-to-book-certain-artists/


BRUCE SPRINGSTEEN "BORN IN THE USA" $1 million

DE LA SOUL "ME MYSELF AND I" $10,000-20,000

MUMFORD & SONS "I WILL WAIT" Around 500,000

BILLY RAY CYRUS "ACHY BREAKY HEART" $20,000-50,000

KANYE WEST "BOUND 2" $500,000

BARENAKED LADIES "ONE WEEK" $50,000-100,000

LINKIN PARK "GUILTY ALL THE SAME" $500,000

LANA DEL REY" BORN TO DIE" $50,000-100,000

311 "DOWN" $100,000-150,000

JUSTIN BIEBER "BABY" $1 million

ICE CUBE "TODAY WAS A GOOD DAY" $20,000-50,000

CREED "WITH ARMS WIDE OPEN" $100,000-150,000





---
Today's blog comes from one of my mentors, Dan Sanders.

I don't know how many of you watched the Billboard Music Awards the other night. I was not going to. I was happily on Facebook, talking to friends and listening to contemporary folk music. I like folk music; I like rock and roll, blues, and jazz. When you can get a fusion of any of those, you have what I call great music. But I kept getting feedback from friends who were watching, so I had to see what was going on.

I'm no fan at all of dub-beat, though I am a big fan of Reggae, the music form it grew out of, and of its father Bob Marley, who left us too soon. I am a quasi-fan of Robin Thicke and not just because he was arrested for possession of marijuana, which is a bit of a funny story. The singer was arrested on February 17 by police who saw him "smoking a joint while sitting in a Cadillac Escalade near 3rd Avenue and E. 21st Street." A small amount of marijuana was discovered on him, the reports say, and he was calm during the arrest (why wouldn't he be?). "He was taking pictures with the cops," a source told the New York Daily News. "They were coming over to him and getting autographs." His "You're a Good Girl (I Know You Want It)," dub-beat and overlays and all (no pun intended), has a sound that sticks in my head.

To me one of the worst parts of the Billboard show was the duet by Miranda Lambert and Carrie Underwood, which was about as bad as an act can get. It wasn't country, it wasn't rock, and I didn't even like the outfits. However I was totally fascinated by the holograms of Michael Jackson. That was incredible! I was always enamored by the Holodeck from Star Trek and thought how cool to have a room like that. I could leave Rambling Harbor in the winter for a few days on a tropical Island. I had to wonder how the family of M.J. felt about the holograms, though. How would I feel seeing a departed loved one looking so real?

I'm not sure how you feel, but the "Billboring" awards along with the music was largely a bust, err, well, maybe puns were intended.

There are more thoughts on music and other stuff on the shores of Rambling Harbor. Drift in and give a listen.

http://dbsanders.podbean.com/?p=5169754
---