Yesterday on the show, we talked about a case of sexual harassment that involved a man suing a female police officer for motor boating!
A female Texas Constable named Pam Matranga is being sued by former deputy James Gist after she allegedly pulled her blouse over his head and pressed her breasts against his head.
On another occasion, Matranga allegedly mimicking how a topless dancer would perform a lap dance at a strip club while joking about attending 'chunky chick night' at strip clubs in the area where she would perform.

And in case you're wondering, this is what Matranga looks like: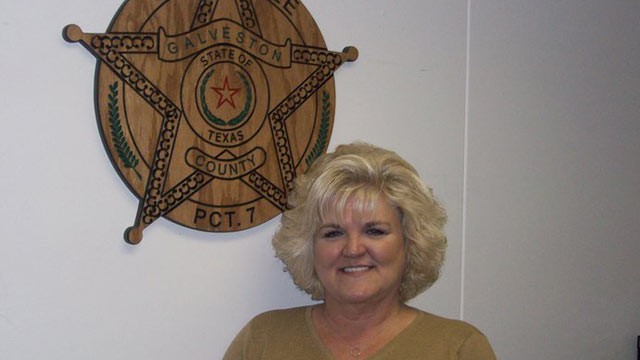 Mataraga did tell the Daily News, "I'm a jester, I am not a girlie girl. I think a lot of things have been taken out of context."

Mataraga also says that Gist is just trying to bring her down after she wouldn't falsify some documents for him. I'm sorry, how is ramming someone's face in your bosom taken in another context than what it is?
I'm not going to say where or when this was, but at one point in my radio career, I had someone do the same thing to me. A larger, burley woman rammed my face in between her breasts in front of a lot of people saying something along the lines of "you know you want these." Not only was the inappropriate work place behavior but she was being disrespectful to me and my wife. This happened at the time where we had to be very careful with HR and how we behaved so having this happen, dumfounded me. I decided to be a good employee and not cause trouble but let's be honest, if the genders were swapped, the man would have been fired!
Here is a message to all of the woman out there who don't see the problem with this: it doesn't matter how "non-girly" or how big of a tomboy you are, you are not allowed to do this.
Pam Matranga should be punished according.