---
STP's BLOG 08/27/10 "Sex Tapes"
Ahhhh..Pain In The Grass is tomorrow…we hope to see all of you there! I am so excited to see Shinedown, I am loving their most recent CD (it's the disc I listen to when I need to get pumped before I play hockey)…I am also stoked to finally see Black label Society, plus I have been loving the new Godsmack & Puddle of Mudd disc. This should be a fun day, and hopefully Double R won't get arrested like he did a couple years ago for doing something God awful right when people walk into White River. You don't remember what that was…I don't know how to put this lightly, but Dub decided to take a "shi-za-looski" right there. Here is photographic proof…poor Ben The Psycho Muppet for having to witness this: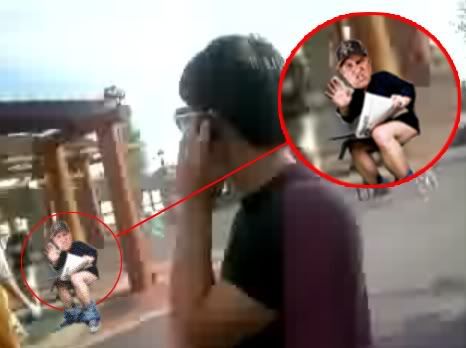 And here is the aftermath….thanks to Glen The Toolbox for this video:



Here is another great example of why you need to be at Pain In The Grass…so that you can have as much fun as this guy:



See ya tomorrow!!!!

This morning we talked about how that mess of a plastic surgery obsessed reality star Heidi Montag might have a sex tape released through Vivid. Props to Vivid for banging out (bad choice of words?) all of these celeb sex tapes. This got us thinking…what celeb would you love to see star in a sex tape? My pick is Katy Perry, and as a close second would be Velvet Sky from TNA.




Here are some of the people our listeners want to see star in a celeb sex tape:

Pat: Scarlet Johannson

Joe Dredd: Raquel Welch in her day

Josh: Jessica Alba

Debbie: Triple H & Stephanie McMahon

Andy: Betty White, Barbara Walters, and Chevy Chase

Chris: Heather Graham and Alyssa Milano

daBul – Angelina Jolie (but only girl on girl)

Big thanks to James Cameron for joining us this morning…I'm sure you never heard of the guy…he's only brought us movies like Titanic, Terminator 1 &2, and Avatar. Avatar is back in theaters Special edition 3D) with an extra 9 minutes…if you haven't seen Avatar in 3D, go see it…it's worth all the hype it's a visual masterpiece. One of the scenes he added back in the movie is the Na'vi romance scene…or as he calls it "the Kink scene" – now that is what I am talking about. I asked him that since sex tapes are all the rage, if there is any chance that he can release a Na'vi celebrity sex tape...gotta love James for actually responding to my dumb question…and he said he will save that for the sequel.

Today's Video Blog features us chatting about the Last Exorcism (in theaters today), and we check in on the mental state of Double R, who is flexing his phone screening skills.



Here is the same VLOG for you iPHONE users.