There are rumors buzzing on Twitter that Chris Hansen's group has bought the Sacramento Kings NBA Franchise. These are still just rumors; we will keep you posted if this gets confirmed.
All day today we are celebrating the music and the spirit of the 90's with 90 Something Day! I am loving it…brings me back to my teen years to my early adult years…great movies, music, TV shoes…and a reason to wear flannel every day! It's been a blast hearing Cracker, Stabbing Westward, Everclear, Alice In Chains, Queensryche, and so many other great bands this morning. I couldn't even create a list of the best CD's, movies, or TV shows from those years…there have been too many to pick from. I know when I am an old fart…like BJ (I kid, I kid)…the 90's will be the decade I always look back on fondly!

One thing I won't look back on fondly was my facial hair decisions…mustache/goatee was not my best "look" haha!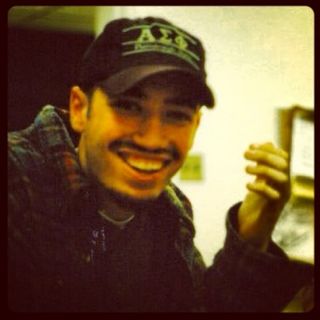 The 90's fell right in the middle of my college years…I remember going to Plattsburgh State in NY having the time of my life starting in 1992…discovering so much great music, which apparently I needed to advertise on a t-shirt all the time (Alice In Chains, House Of Pain, and still one of my all time favorite bands… Vancouver BC's own…Mystery Machine):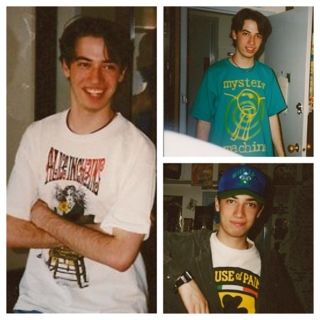 I also truly started falling in love with radio in college…playing some of my favorite songs on the air at WPLT (which is now WQKE), our college radio station: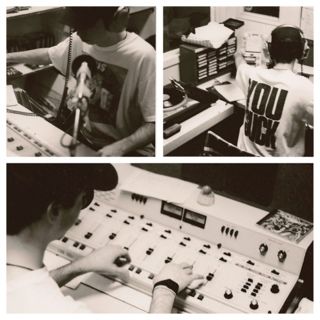 Playing all this music from the 90's led to a topic… It could be a band, a movie, TV show…or anything that happened in your life…finish this sentence: "When I think Of The 90's I think of _____". Here are the texts we got:
brings me back. During the 90's I was still in highschool and listening to STP with Andy Savage and Jody.

The fresh prince of bel air and home improvement tim the toolman taylor!
Crystal Pepsi. Thanks for playing 'Right Now'!

First thing that comes to mind for the 90's would be grunge. The Seattle sound dominated and all was awesome! –Bjorn

Mariners refuse to lose -95

I think about the Spice Girls. Of course, I was born in '89.

1996 -- Sonics in the finals

The Kingdome

TGIF shows, including Tapangas knockers on boy meets world

When I think a the 90's I think of 5 years stuck on crack, 4 rehab centers and oh yea I thought I was gay.... The music was great but life sucked ass! Celebrate 14 years sober this month!!

The attitude era of wwe stone cold,the rock, DX hardcore wrestling I miss that RED

Usa up all night B movies and gilbert Godfrey hosting it

The 90's were the start of me playing music as well…this video is from either 1990 or 1991…it's a music video I made a long time ago for my high school band -- Purrgatory. The song is called "The Purrgatory Experience" and it was filmed at The Crazy Country Club in Brooklyn NY: