---
STP's BLOG 01/09/14 "Hawks & 90's"
Today it was all about the Hawks and the 90's!

Huge thanks to Luke Willson from the Hawks for joining us this morning – it was cool hearing him talk about how aware he is of the 12th Man love…plus I told him how I had to pay double on eBAY to get this beanie that is sold out everywhere….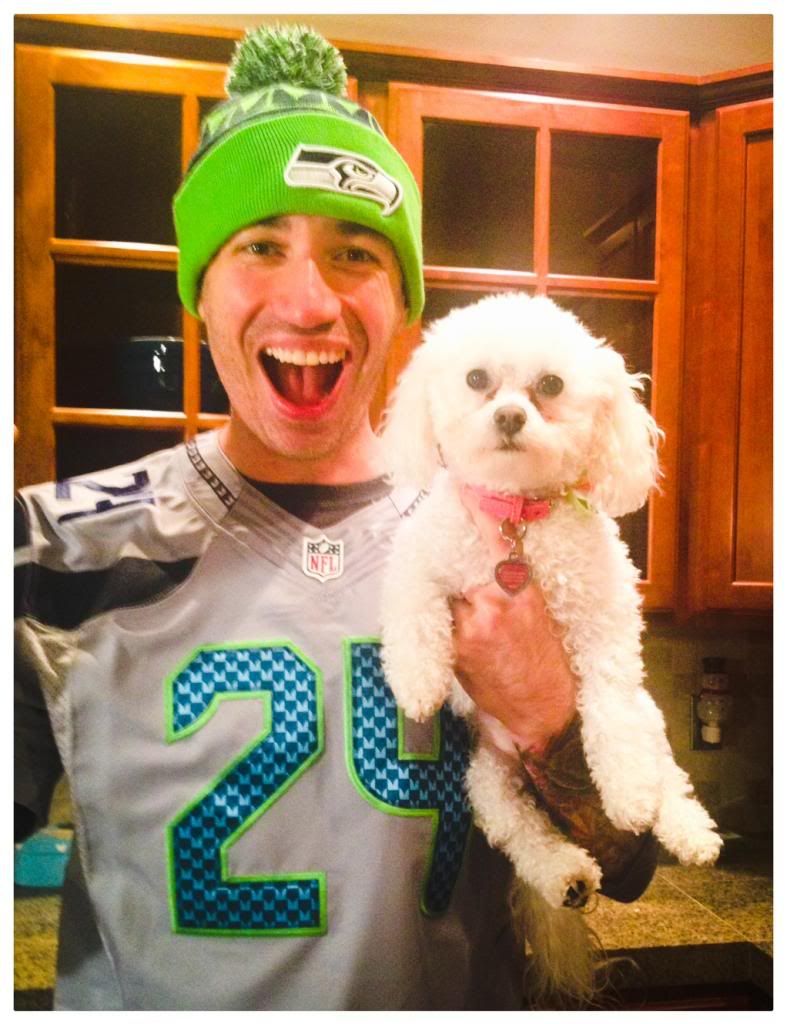 The best part is that his family is coming to Seattle for the game, and they asked him for that beanie and he can't find it either!! Man I am so pumped for this Saturday. Big thanks to the Gas Man for hanging with us, Mike Gastineau was on to chat Hawks…and he nailed it when he said that it feels like the days leading up to Christmas!

Today is 90's Something Day on The Rock. We are celebrating the music of the 90's, and when I think of the 90's…the first thing I think of was when Pearl Jam performed on MTV's Unplugged. I was already a huge fan of the band, but this performance…especially when they played "Porch"…cemented my fandom for the band! If you haven't seen this performance, you need to watch this…here is their whole set:



This led to a great topic, we asked the Rock-A-Holics to finish this sentence… "When I think of the 90's I think of _____". Here are some of the texts we got:

Smoking in McDonalds

When I think of the 90s I think of heavily distorted video on The Playboy Channel.

Partying, loud BASS18"woofers :)

When I think of the 90s.. I think of Michael Jordan taking over the NBA and no one could stop him... 6 titles in the 90s.. -Lorenzo in tukwila!!!!!!!

Grunge clothes flannel shirts holy jeans and bed head lol

90s = the discman (portable cd player)

I think of Nickelodeons game shows double date figure it out and legends of the hidden temple and scooters

When I think of the 90s I think of gas being below $2 per gallon. Kevin in Renton

Chuck from bothell One thing the 90s reminds me of is the kingdome.

Seeing Mother Love Bone in a club in Tacoma , seeing PJ at the Moore the night the filmed Even Flow, Soundgarden in the Paramount, Pumkins at DV8..... The Vouge, The OK Hotel. Love this towns music! Craig in Puyallup

Two words. "Mortal Kombat".