---
STP's BLOG 01/10/13 "Durant's Hacked Phone"
You got to love the old "my phone was hacked" excuse whenever someone posts something messed up on Twitter. However, this one seems a little more believable…hell for all I know it's another lie, but for some reason Kevin Durant has never come off as a fool, which makes what happened on his Twitter page a little nutty! Yesterday he posted a picture of him blowing smoke…it looked like he was paying homage to his former hometown of Seattle and partaking in some 420 action…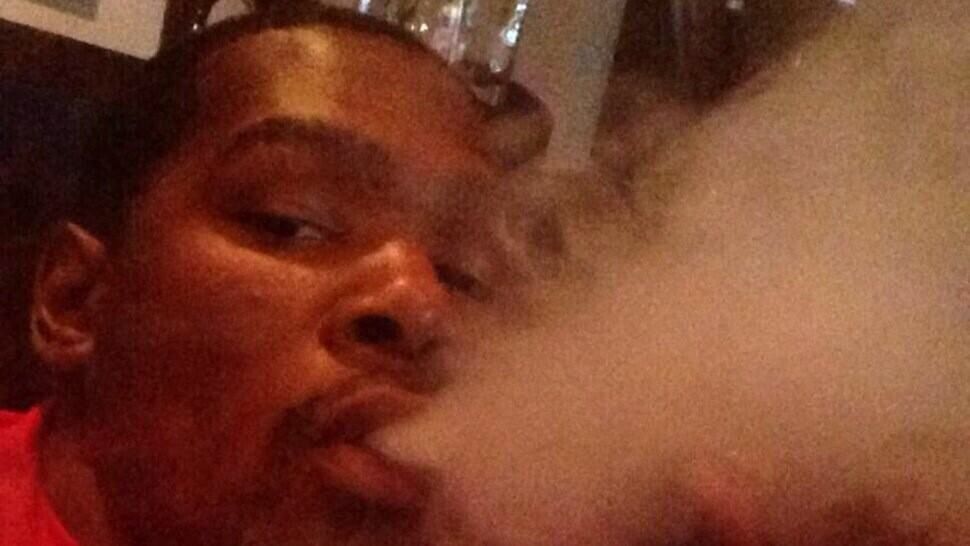 He then went on Twitter and A. Said his phone was hacked, and 2. That wasn't pot smoke…it was from a Hookah! Read his tweets though…if he is being honest, how the hell does something like that happen?




That's pretty messed up…I've never heard of such a thing. Hmmmm..you know…as I write this, I change my mind…I think he's full of crap. I'm doubted the "hacked" story…he must have learned how to make up a good story from the owner of the Thunder Clay Bennett. "I swear my phone is hacked" = "I swear I'm keeping the Sonics in Seattle".

Today's Video Blog is a review of the brand new XBOX ONE. Thanks to Microsoft for sending us the XBOX ONE to check out, so we had our resident gamer, the Rev, give it a test run...it looks awesome!



Here is the same VLOG if you are on your phone:


Tags :
Locations :
Seattle
People :
Kevin Durant