Huge thanks to Seahawk great Marcus Trufant for joining us!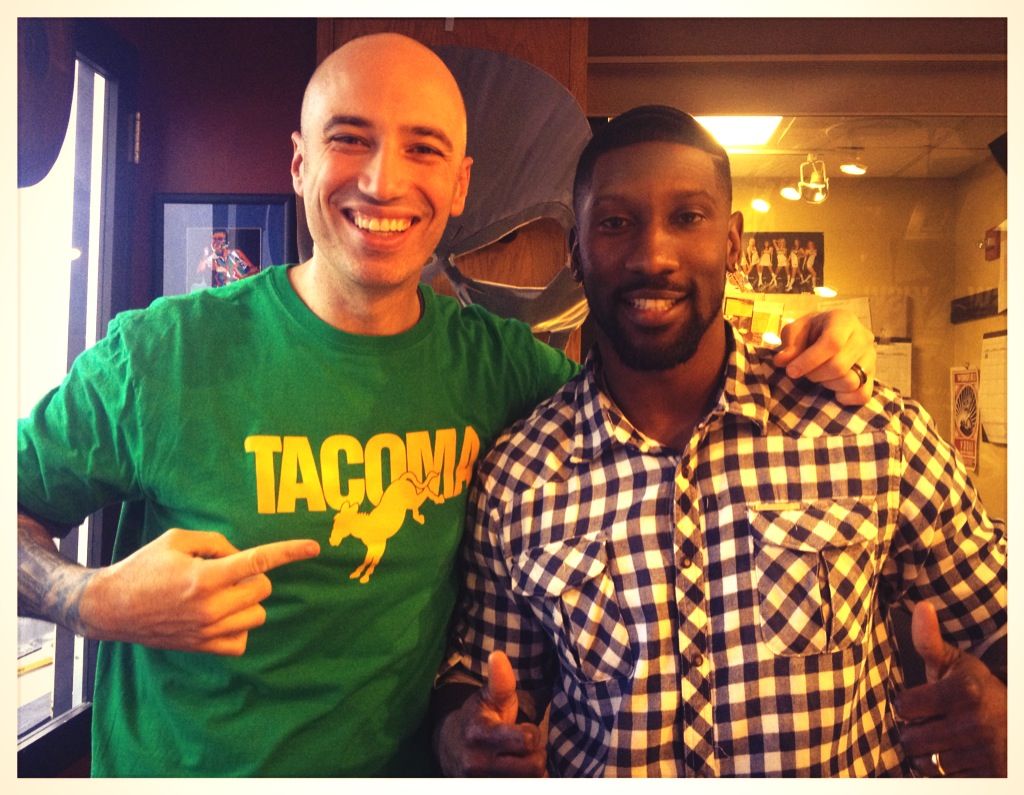 Marcus is throwing a tailgating party with his new auto detailing company, The Tru Experience, this Sunday at 1720 4th Ave South Seattle (right by Mr. Electric). Check out The Tru Experience here: www.thetruexperience.com

While Marcus was in studio...we had him listen to the Hawks song that Nick wrote to the tune of "Royals" by Lorde...here is his reaction!
I got this text this morning…

Steve! You gotta You tube the video of Jim Ross calling the Kam Chancellor hit on Vernon Davis! So epic. Taylor from Puyallup! GO HAWKS!


Yesterday we talked about a story that led to many people requesting I post it on my blog because of how awesome it is.
An elementary school teacher in Boston recently asked her students to list the steps you'd need to take to fall in love with someone. And a list that two girls came up with is pretty much spot on. Or not. Here are the 11 steps they outlined, in order.
1. First you stare at the person.
2. You get close to each other.
3. You ask for a date.
4. You go in bed and do sex.
5. When you kiss, you suck and lick.
6. Get naked in bed, and do more sex.
7. Go dance, and put your noses together.
8. You go in bed forever, then kiss forever.
9. Take a shower together and kiss.
10. Give each other rings.
11. Go to the pool together.
We are just a few days away from the big Hawks game…many of us fans love to goof on the 49'ers coach Jim Harbaugh, but there is one Harbaugh I think we can embrace…his wife! Why you ask? Well there is a radio show in San Fran called "Fernando & Greg", and the fellas were goofing on Jim's fashion sense…mainly those khaki's that he wears all the time. During their chat, Jim's wife Sarah called in to make it clear that she does not approve of what her husband wears…this is too funny, check it out: