---
STP's BLOG 01/21/14 "Super Bowl Bound!"
I don't even know where to start. All I can say is Go Hawks! I was lucky enough to be at the game, and without a doubt this was the greatest sporting experience of my life! This pic sums it up…taken right after the final knee was taken by Russell!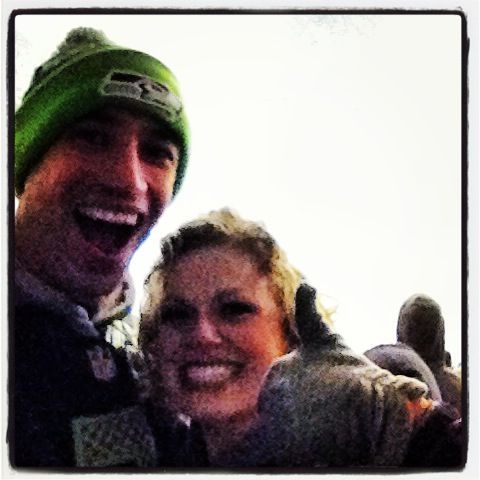 I have to say…this was an emotional game, not only for the players…but for us fans. When Sherman tipped that pass and Smith caught it for the interception…tears started streaming down my face. Yes, I cried. I thought I would have looked silly, but then I look around me and everyone was tearing up too. Based on some of the texts we got, I wasn't the only Rock-A-Holic feeling it!

I was at home watching the game and started to cry in front of the wife

Same here Steve in section 239. Tears rolling with joy.

Section 229 was erupting when we saw the blocked pass and intercepted. Brian

We grabbed a video of the crowds reaction when Russell took that final knee…check it out…it was pure insanity at C-Link!



Here are a couple pix I took…I love that lit up 12 on the building next to Century Link!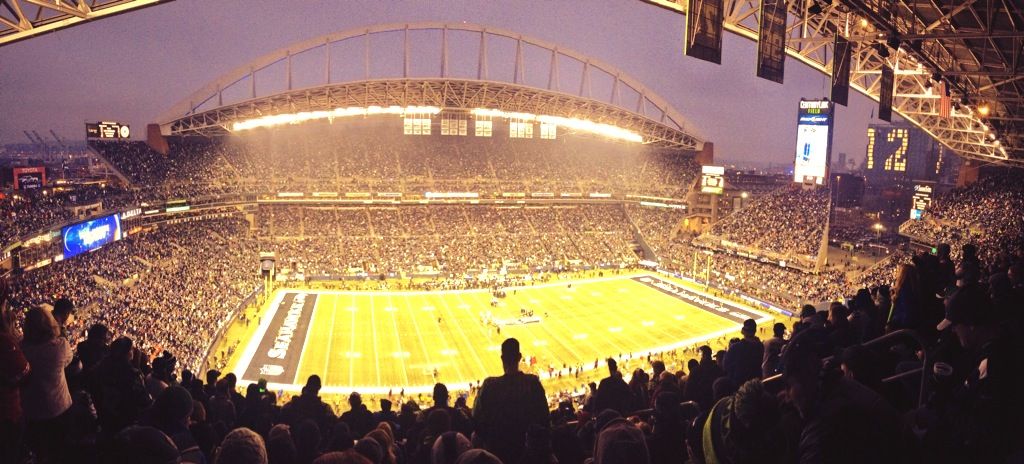 For those wondering…yes, I had the Beast Burger, and yes…it was amazing!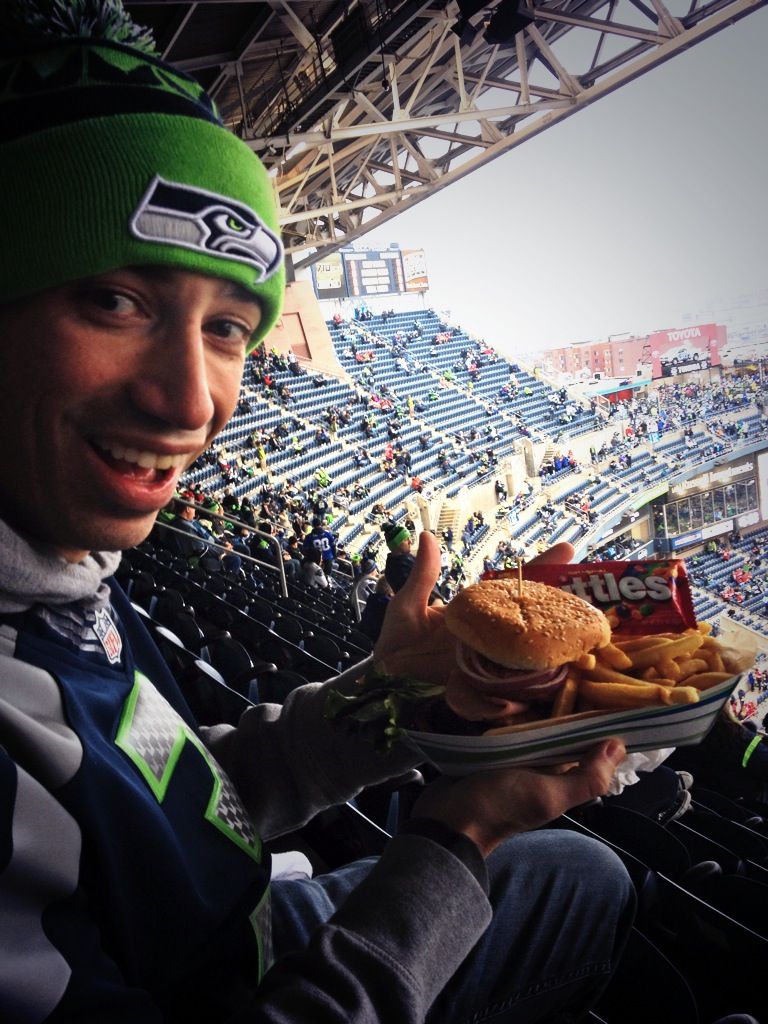 As you can see…they hook you up with a side of Skittles…speaking of Skittles, I love this moment with Golden Tate during the game:



Our bud Craig Gass was there too…and he texted me this pic…how cool is this? Confetti angels!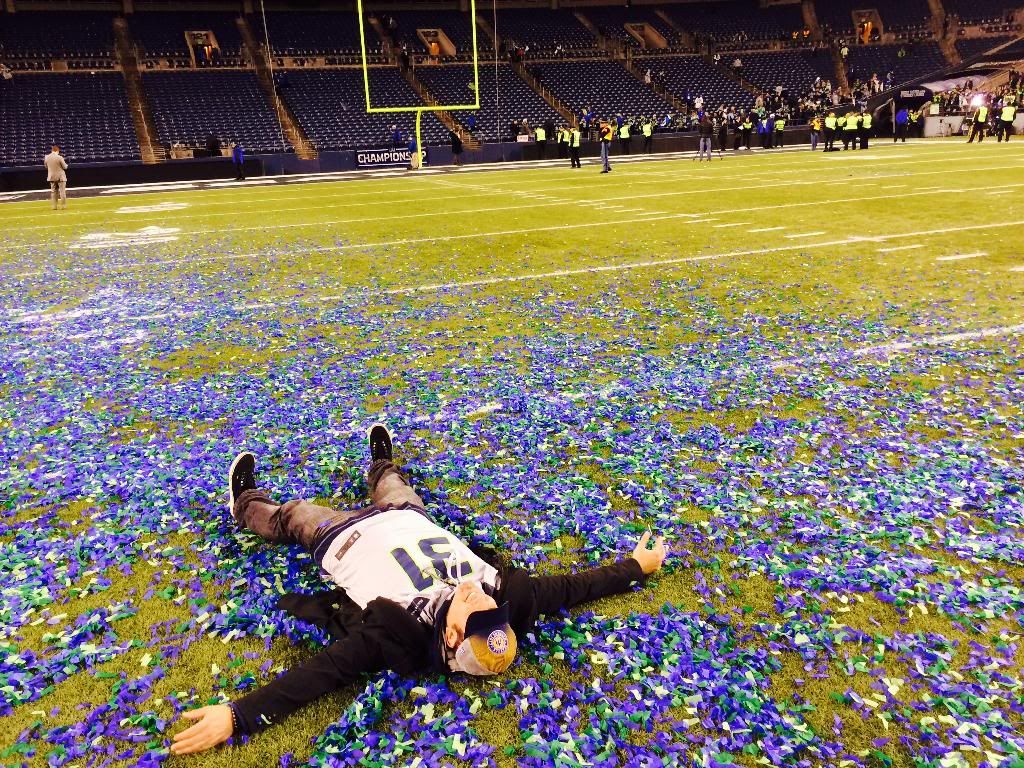 I mentioned earlier that the players were emotional…and the sports world was on fire about Richard Sherman's emotional post-game interview…



I know there are many that are mad about this…which I think is ridiculous. Most of the people complaining about this are the same people that complain about athletes are boring in interviews with cliché answers. Richard makes things interesting! He's like the ultimate WWE wrestler – great promo skills. I could go on and on about how awesome he is both on and off the field, but at the end of the day he was hit up for an interview right after making the play that put his team into the Super Bowl…his adrenaline was at it's highest, I'm not surprised that he was that emotional. I love the pure emotion of #25!
Speaking of the WWE…I love this mash up of Mean Gene and Richard Sherman…



Did you catch the Richard Sherman commercial for "Beats"?