---
STP's BLOG 01/23/14 "Derrick Coleman"
When everyone is talking about Richard Sherman and nationally he is turned into a villain, which is ridiculous to me….there is one Hawk who I think should be the guy that everyone is talking about. Who? Marshawn? Nope. Russell? Nope. Pete Carroll? Nope.

Derrick Coleman.

Who is Derrick Coleman? Instead of me describing our fullback…I'll let a commercial, yes a commercial, give you an idea of who he is. Good luck not having goose bumps when watching this!



Well once this inspiring video came out, it touched a lot of people…including a young girl in NY who wrote Derrick this letter, which had been Tweeted and shared all over the world…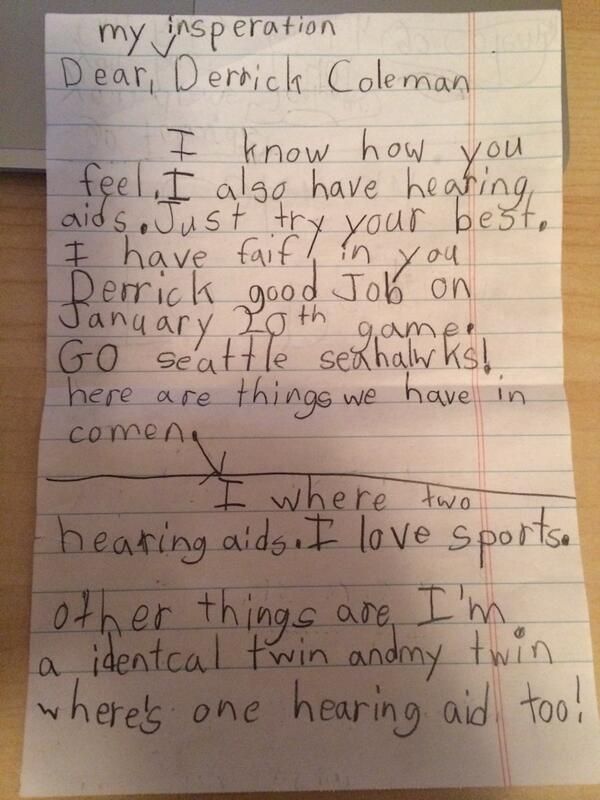 I love this…Derrick saw the letter, and wrote her back! Something about the fact that it's a hand written letter to the girl makes it even cooler. Derrick, you sir, are the man!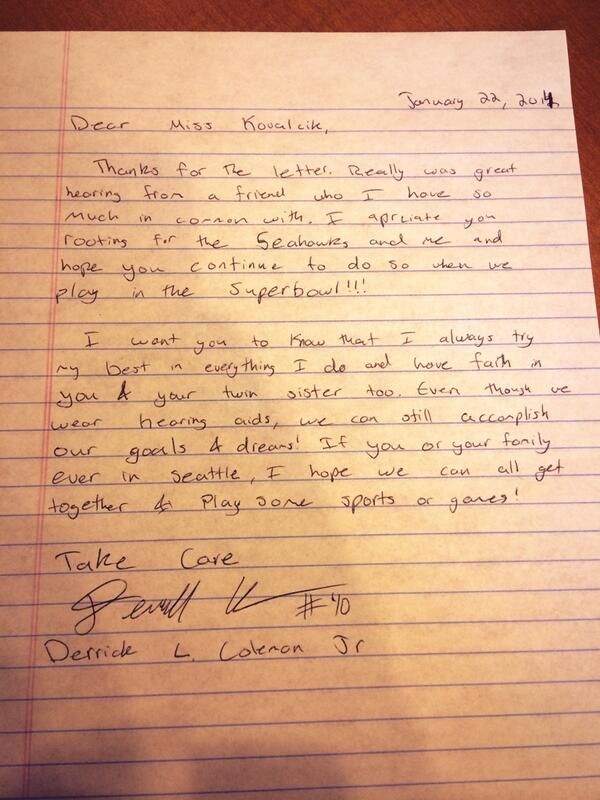 I absolutely love this video…yet another reason to love Russell Wilson. I love his attitude…always wanting to learn…even when most are enjoying a moment to celebrate. Right after the Hawks won the NFC Championship, they have a big trophy presentation ceremony in front of all of us & Terry Bradshaw is on stage with them to present the trophy and do interviews. At one point during the celebration, Russell hit's up Terry for advice on winning the big game. It's a really cool, sincer, moment!