---
STP's BLOG 01/27/14 "Is It Sunday Yet?"
FOX Sports put together a funny video where kids did a reenactment of Richard Sherman's postgame interview with Erin Andrews …check it out:



This is pretty cool…thousands of people lined the streets towards SeaTac to wave good bye and cheer on the Hawks as they head to NY for Super Bowl week. I guess not as many people did the same in Denver…I got a kick out of this pic that my bud John sent me…check it out: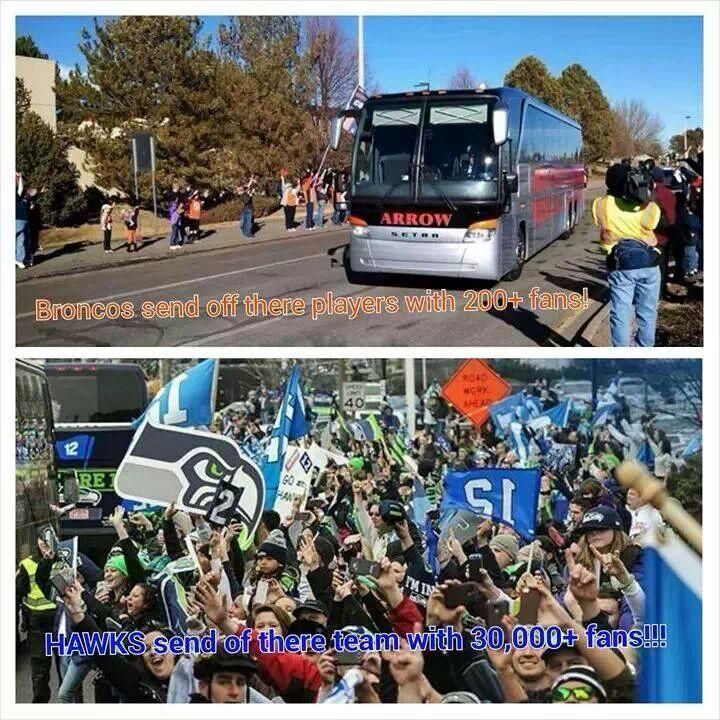 This Sunday is the big game...I can't wait! Are you still trying to figure out where to go? Well, wouldn't it be awesome to watch the game with a guy that went to the big game the last time the Hawks were in it? Marcus Trufant is hosting a big party on Sunday with his brother Desmond... if you are interested in going, click on this link for details!

https://www.eventbrite.com/e/the-tru-experience-vip-super-bowl-party-tickets-10215124713


Last night was the Grammy's, the highlight of what I saw so far…as I didn't see the entire broadcast as I went to bed at 10…was Imagine Dragons. Man, these guys kill it every time I have seen them perform on an award show…and last night was insane! They performed with new rapper Kendrick Lamar, and they mashed their hits together into something incredible…check it out:



Props to hometown heroes Macklemore & Ryan Lewis…they won 4 Grammys, and had a very memorable performance!


Tags :
Topics :
Sports
Social :
Sports
People :
Desmond, Marcus Trufant