---
STP's BLOG 01/30/14 "Go Hawks Boeing!"
Our good bud Craig Gass was at the Super Bowl Media day…what happens when you take a fellow Hawks super fan and give him access to players? This…


Did you see what Boeing did in the spirit of the Hawks? It's AWESOME! Check out this 747-8 Freighter…thanks to my brother Ryno for sending these pix to me: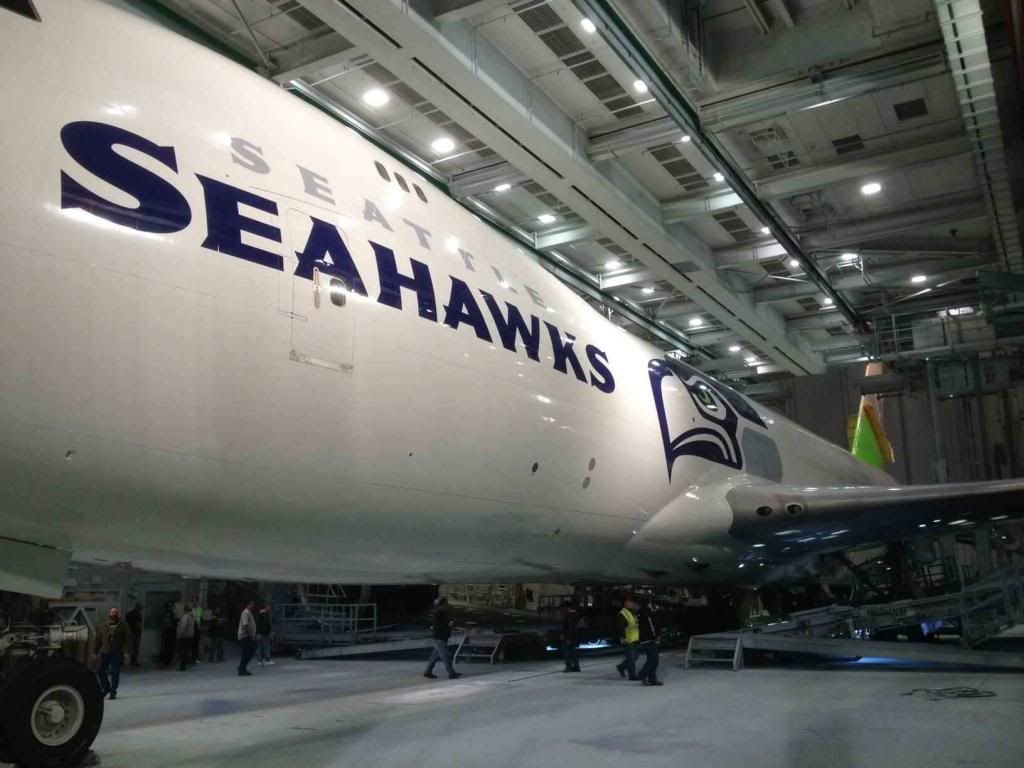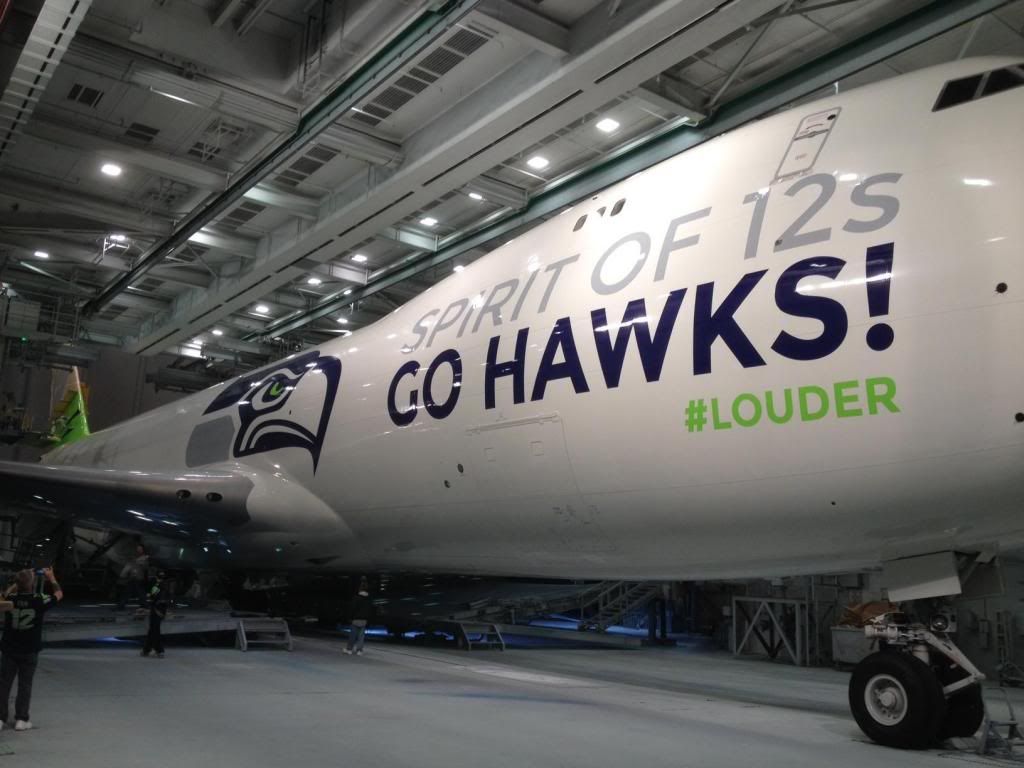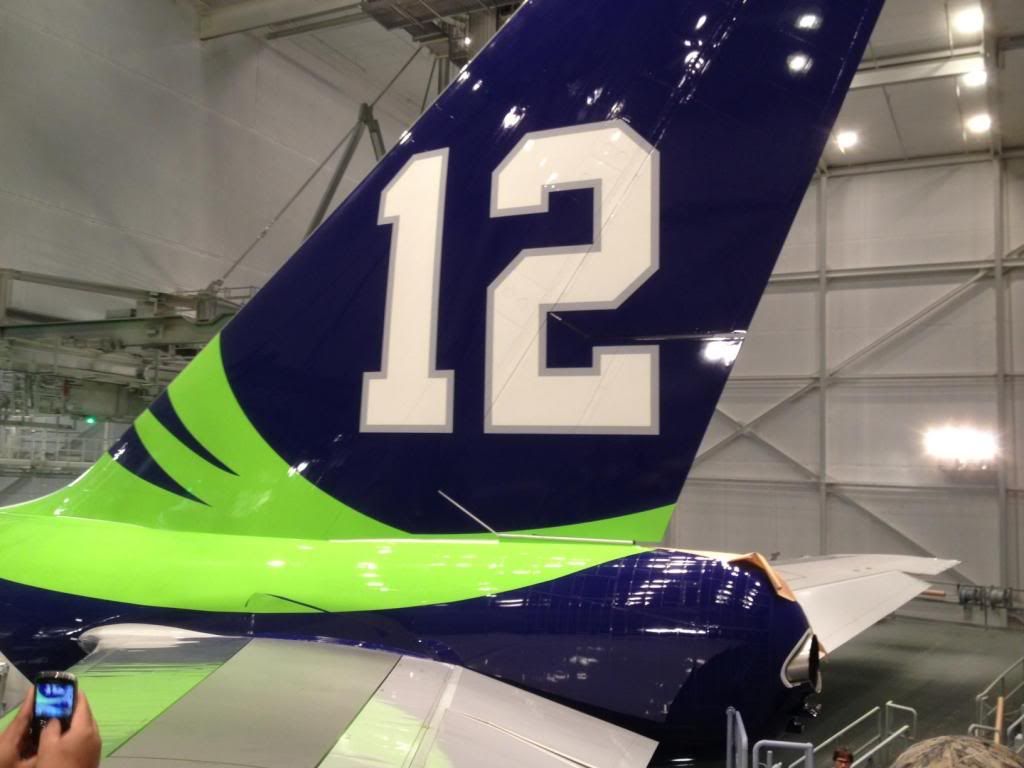 We are just days away! Are you as pumped as I am? Go Hawks!




Ok…when is the NFL going to loosen up their rule that players MUST do interviews with the media and will be fined if they don't I understand that they want players to be available to media, but I am guessing there are enough guys that are willing to and comfortable with speaking to the media. Marshawn Lynch is not one of them. Every time he is interviewed he looks painfully uncomfortable. What good is it having him do these? It makes him look bad, and in turn the NFL looks bad. I watched yesterday's interview that Marshawn did with the media, and I absolutely hated the media. If the NFL won't shut the interviews down, maybe the media should (I know this will sound shocking) act responsible and just leave Beast Mode alone. Watch this interview…yes, Michael Robinson saves it with some great humor, but Marshawn has been asked these questions before…in fact he answered most of them with Deion Sanders the day before…and he's being asked them again. Why? For the hope he snaps? Or because media has such a stick up their collective you-know-what and are "punishing" Marshawn for not wanting to speak with the holy media?



Media – knock it off already…BOSS!