Big thanks to Aaron Paul for coming in...even though I was late to the Breaking Bad party, it has quickly become my all time favorite show, and his acting on that show is so good!




Aaron was in studio with director Scott Waugh (Act Of Valor) to promote their new movie Need For Speed.




The movie is out on 3/14...we saw it, and it rules!


I know it seems like all of my blogs are about the Hawks...because...well...THEY ARE! I just don't want this feeling to end...I love the afterglow of our team winning the Super Bowl and I do not want it to end.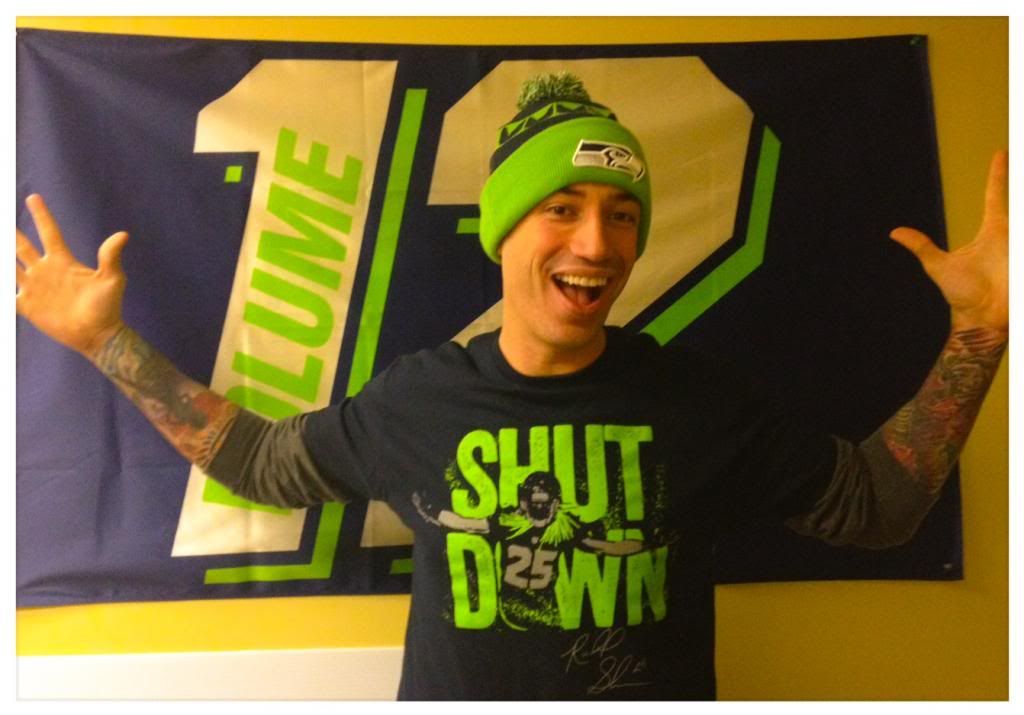 Props to the NFL Network...their show, Sound FX is all about the big game, and I love that we can hear the sounds on the field...it's a great watch. If you haven't seen it...go to this link as they have the segments posted.

http://www.nfl.com/videos/nfl-films-sound-efx

A couple things I walked away with by watching this:

--Marshawn Lynch is hilarious and a fun dancer.
--Pete Carroll rules.
--Russell Wilson has a great sense of humor –Skittles!
-- Richard Sherman has awesome screams.
--Earl Thomas had to chest bump some reporter...slightly awkward, but Earl rules.
--Champ Bailey & Peyton Manning of the Broncos are all CLASS!

After playing audio from the Sound FX show, we got this text:

Damn you guys. All the hawk's pride brings tears to my eyes. Best team ever and it shows

I 100% agree with that text...I was watching clips from the show this morning, and I started to get watery eyed...every day the fact that the Hawks are champs sets in more and more. What an awesome team...I can't wait for next season.

Speaking of the Hawks...this pic gave me goose bumps. My bud, Big Lo, you all know him as Seattle's Biggest Sports Fan...they guy bleeds blue and green...he rocks the Sea-Fence, and he has the biggest heart of any dude I know. Seeing him giving the Lombardi Trophy a kiss is so damn awesome! Props to the Hawks for letting him do it, the respect this organization has for their fans is unmatched.