---
STP's BLOG 02/29/12 "WWE RULES!"
Shaun sent me this on Facebook, and I wanted to share it as it's a really cool thing that this restaurant is doing:

Juanito's on Kitsap Way in Bremerton is donating all of their sales and tips to Amina today. She is the little girl that was shot last week. The food is excellent authentic Mexican and the cause is even better. Hoping you could spread the word on the radio. You rock. Thanks Steve

Last night was WWE Smackdown…what an awesome night!!!! I won't share the results, as the show won't air on TV until Friday night…be on the lookout for me & my bald head!!! Here are some pix I took: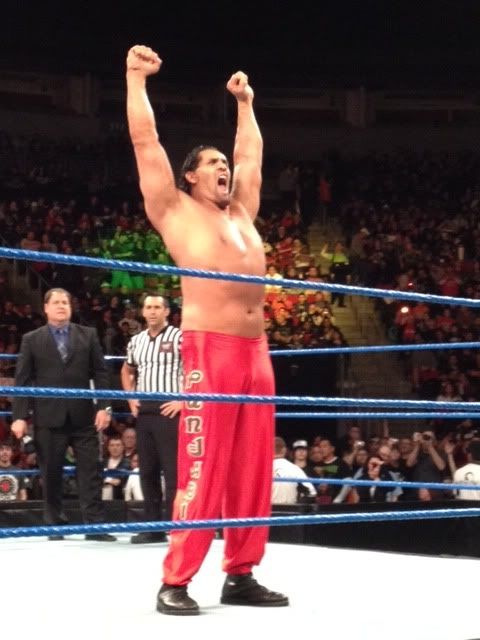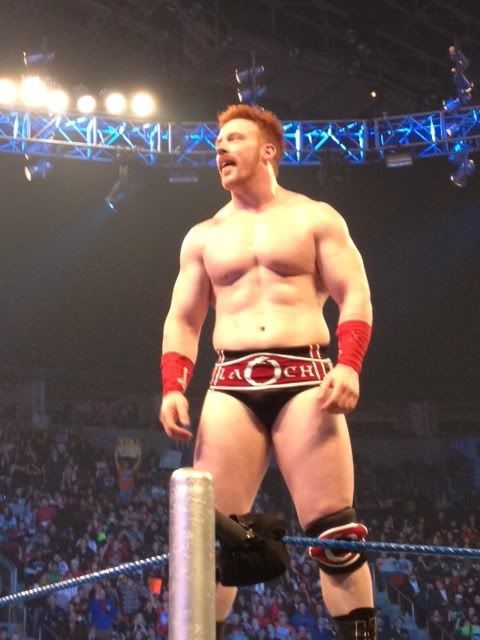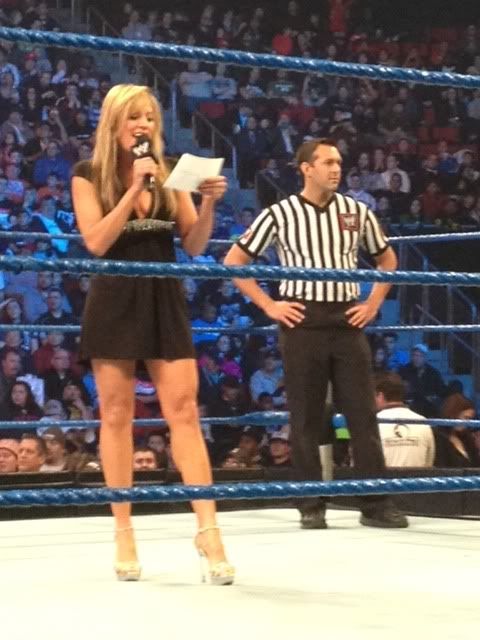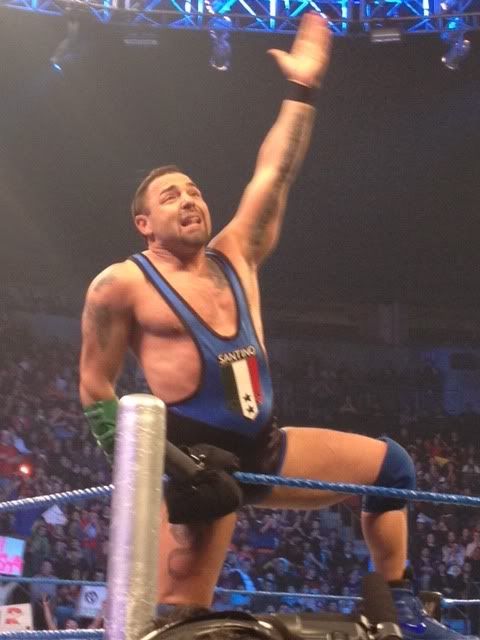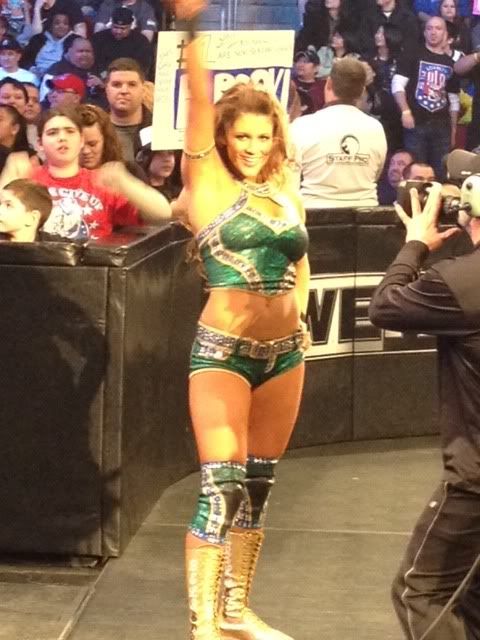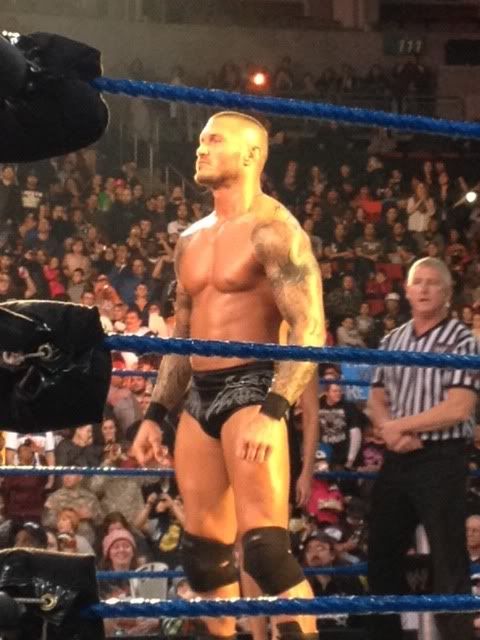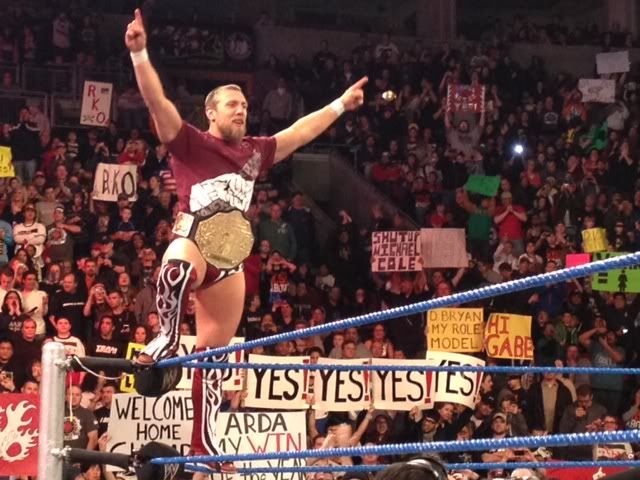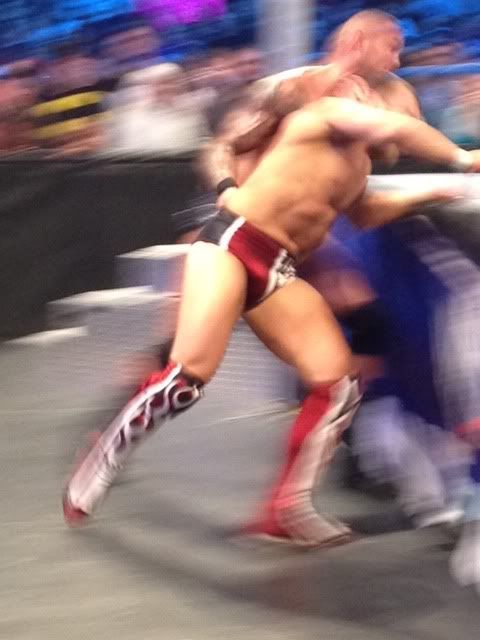 Yesterday was awesome…hell…it started off great! Any day where I get to meet my favorite wrassler Daniel Bryan, and hold the championship belt is a good day!!!! Be sure to check tomorrow's blog for the video of our interview with The American Dragon.




According to a study by a company that makes liquid repellant coating, more than half of all cell phone users want their phones to be waterproof.

--One in three people have gotten their phone wet at some point. Two thirds of us take our phones out in the rain, and 8% of us take it into the shower. And 3% of us use our phones in the sauna.

--After water, coffee is the most common liquid we ruin our phones with: 13% of people have spilled coffee on their phone, and men are more likely than women to do it.

-- 12% of Americans have spilled alcohol on their cell phone, which is more than any other country on Earth.

Based on a story of how people ruin their cell phone…what is the craziest way you or someone you know has lost or damaged their phone? Here are some of the texts:

Okay so im a baker and I drop my phone in 300 pounds of devils food cake batter

My husband was on a boat on Gulf of Mexico and BB was in pocket, secure he thought. Next he knew BB at bottom of Gulf. Lol!

I install septic systems and my coworker drops his phone in the septic tank atleast 1 time every 6 months.

I was talking on the phone On the golden gate bridge in san francisco What a gust of wind blew the phone out of my hands..... Into san francisco bay it went

My friend while deployed had his phone ran over by a tank by accident true story phone was obliterated

At The Uproar concert in October my friend wanted to give her number to the lead singer of Avenged sevenfold so she typed it into the phone and threw the phone at the stage. It was then she realized she can't throw for s*** as it smashed into the front of the stage scaring the s*** out of a security guard

I lost my cell phone at a swingers club in Vegas. At the end of the night someone had turned it in and let's just say there were some videos on it that

My bulldog ate my phone
"Comic Heroes Magazine" just released the results of a survey on the 10 best comic book superheroes, and Batman finished first, Spider-Man was second, and Superman only came in THIRD.

They figure it's because both Batman and Spiderman have had HUGE movies in the past decade, and Superman hasn't. Iron Man and the Hulk didn't even make the list. Here's the top ten.

1. Batman
2. Spider-Man
3. Superman
4. Wolverine from the X-Men
5. Judge Dredd
6. Tintin
7. Captain America
8. Wonder Woman
9. The Spirit
10. The Thing from the Fantastic Four

Based on this…whether it be from comic books, films, or anything else…who do you think is the best superhero of all time? Here are the texts we got:

Crimson Bolt and Boltie. Well Crimson at least. Boltie wasn't bullet proof.

CAPTAIN AMERICA. A symbol that fuels the blood of any true patriot. Or THE PUNISHER, he can get certain tasks done that CAP might not be able to do

Matt in Lakewood The Punisher is the absolute best super hero. They need to make a Punisher-iron man movie

Hunter s thompson. Anyone who can do that many drugs must be super human.

Mighty mouse

Ghostrider .... A guy being that badass with the powers of hell and riding a badass motorcycle ... Nu'f said. -SGT Ghostrider

Wolverine. He can't die and has bitchin burns. And the dude from Real Steel plays the part well.

Trojan man is my favorite super hero.

It has to be Green Lantern. The ring itself can do nearly anything. I mean the ring could theoretically give you a green lightsaber. Sam in Tacoma

I think spawn is the best superhero of all time I think there is something unique about using his evil powers for good

blunt man and chronic

Orgasmo!!!!!!!!!

Phoenix Jones!

How about under dog ..not only a super hero but a drug addict (the ring with the pill E)

Probably won't make the list but Darkman was a badass. -Ryan in Lacey

Zac from saved by the bell. Dude can stop time for narritive.

Today's Video Blog is an Intern Challenge! Our intern Peter has 60 seconds to find random person to tell him a joke...will he do it?



Here is the same VLOG for you iPHONE users!