What I am about to show you is easily the coolest thing I have ever seen. My buddy Monson (check out his podcast, he does a great job…search "Monson Says" on iTUNES or Stitcher. Hell…Thee Ted Smith & I were on the most recent episode) sent this to me.

I don't know why more teams don't do this…the T-Birds and the Silvertips need to make this happen!

Huge thanks to the Mariners for sending us these awesome Beard Hat thingy's…how funny is this!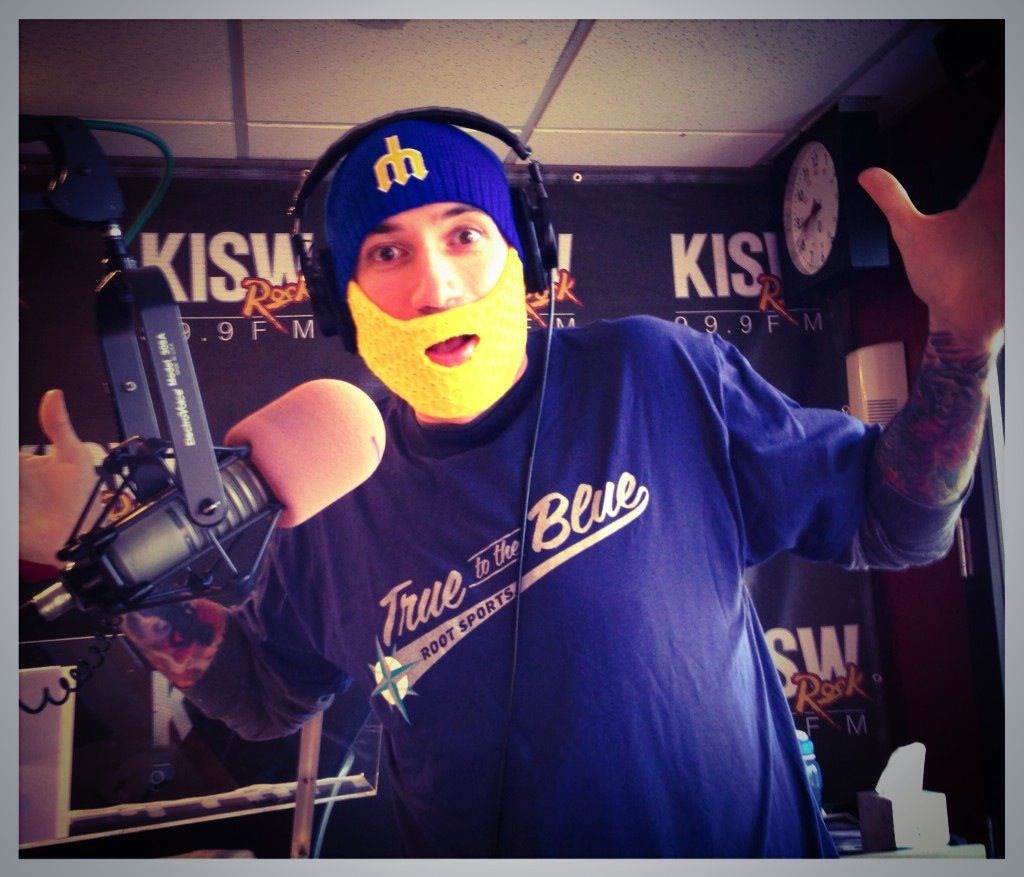 Thanks for the sweet shirt too… Go Mariners! If you want one of those Beard Hats, they are giving them away on 4/25…. Here is the blurb about that:

It's a ski cap, it's faux facial hair and it's back, blonde, and retro! The Mariners Beard Hat is the must-have fashion accessory of the year. Be one of the first 20,000 fans to take home your very own old school beard hat.

If you want to go to the game, you can buy tickets HERE.