---
STP's BLOG 04/28/14 "Pajama Bowl!"
We had a fun weekend as the crew got together to help raise money for the Sleep Country Pajama Bowl. We were at Tech City Bowl, and it was a great time! Check all of us out rocking our PJ's…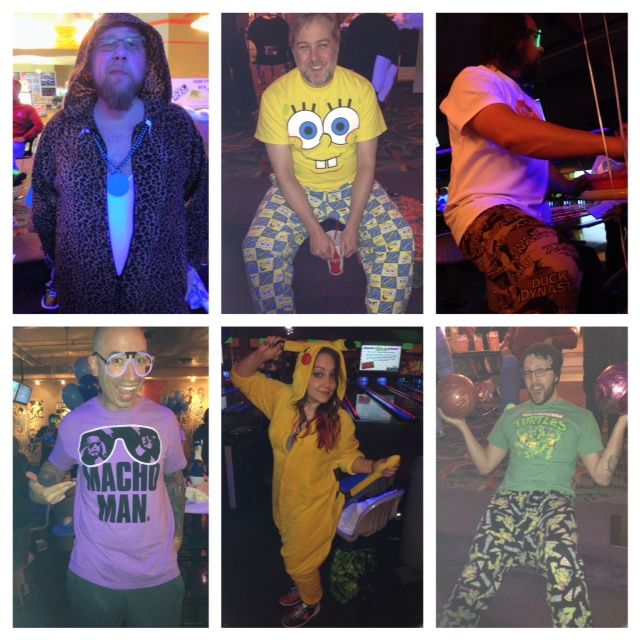 What also makes it fun is that we are bowling alongside some of our radio friends… our buds from the Candy & Potter show were there, as well as Fitz's show, the gang from The End were there too, and I ran into my bud Bender as well.

I always love running into GregR from The End…so much so that I not-so-subtly "photo-bombed" his selfie!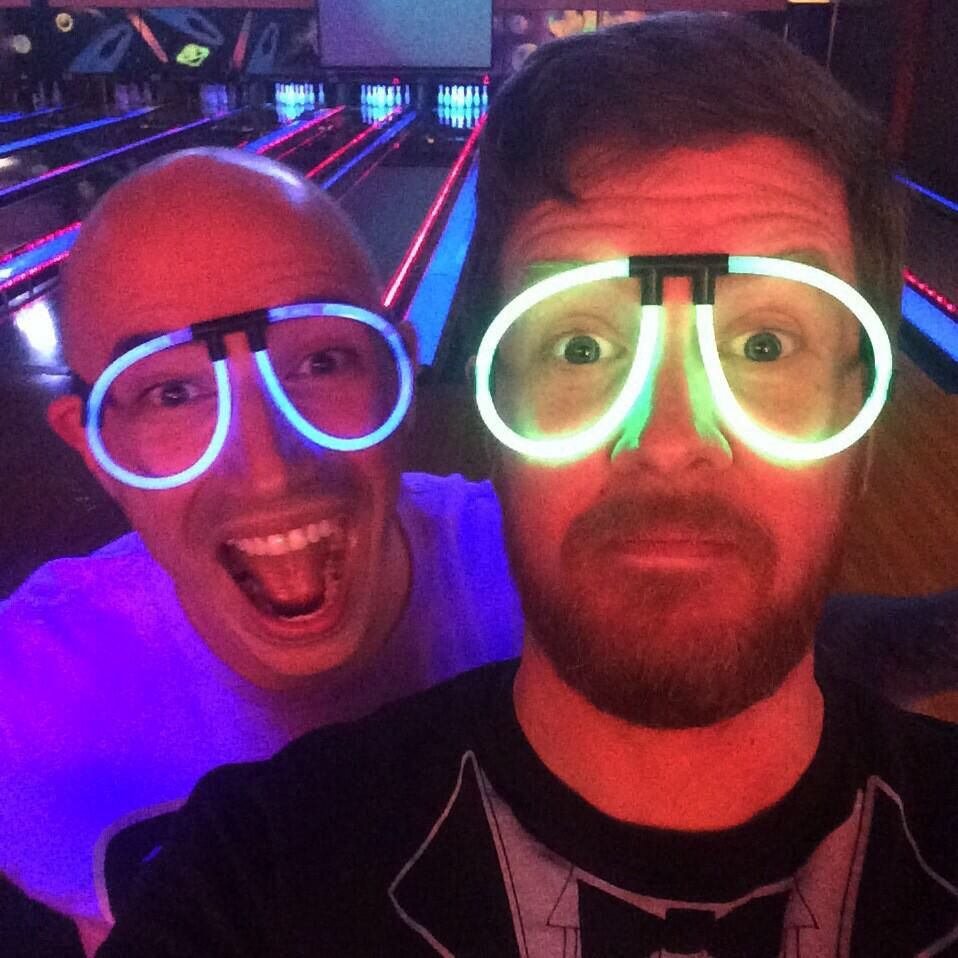 Tony from The Wolf & I shared a beer – we finally tried "Loser" – the Sub Pop inspired beer from Elysian, which is really really good! So good that I sent a Snap Chat out about it (stp9 on Snapchat if you want to see silly things like this!):
Tags :
Topics :
Human Interest
Social :
Human Interest
Locations :
Tech City