We are back from the extended weekend…BJ was out of town in Cali, enjoying their crappy weather as we had some awesome weather here this weekend.

On Saturday my wife and I hit up Alki with our pup Lulu: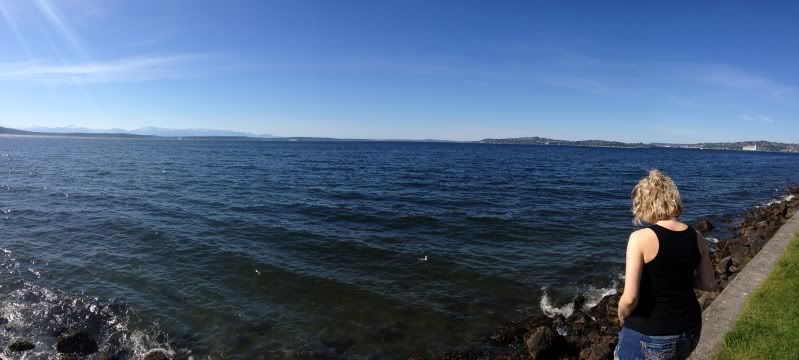 We have come to the conclusion that Lulu LOVES the sun…any chance that she could be in the sun, she jumped at the opportunity!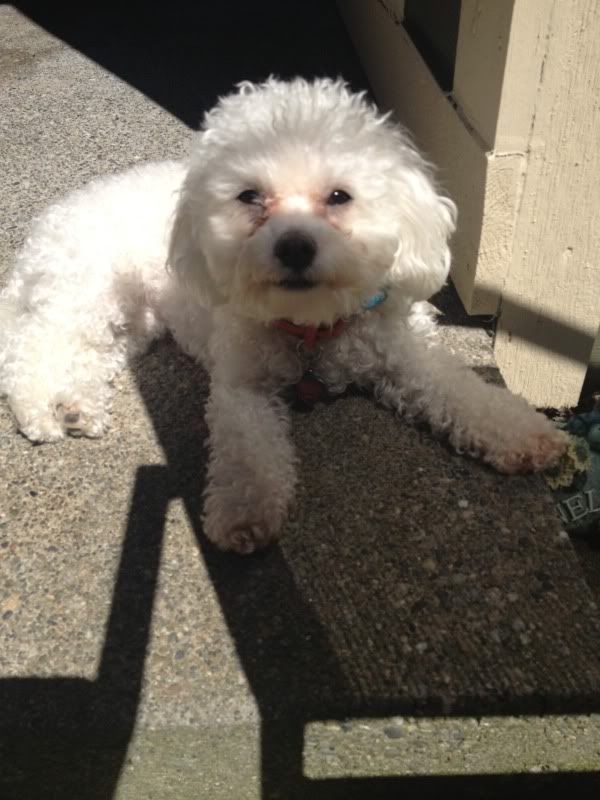 On Sunday, it was another hot day, so what better way to enjoy the sun than to be inside playing hockey! My buddies team "Totems For Life" were playing a tournament, and their goalie couldn't play for the championship game…I got the call and played with them…what a blast! We wound up winning 6-2, but it was 3-2 up until the final 3 minutes…it was a fun game. Not only did the guys get a trophy…




But also a beer mug! Needless to say I have been drinking out of that mug all weekend haha!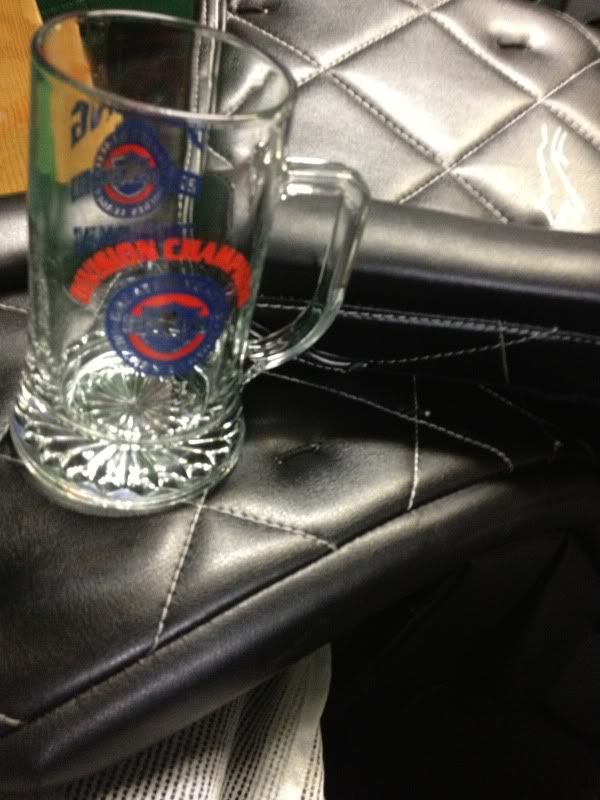 There was a discussion on the website Reddit.com about the most RIDICULOUS office rules people had encountered. Here are some of the highlights . . .

--No moving the furniture . . . it violates union rules even to slide your desk over.

--No MUTTON CHOP sideburns.

--No popcorn, either cooked in the microwave or from outside.

--No cell phones . . . or even anything that looks like a cell phone in your pocket.

--No saying "bless you" when someone sneezes, since it's too religious.

--And a place where every desk had to be empty, except for a few select items . . . which had to be arranged in a specific way.

Based on the list of the most ridiculous office rules people had encountered…what about you? What ridiculous rule do you have at your workplace? Here are the texts we got:

We are not allowed to use a/c or let vehicle idle! Ridiculous!

I once worked at a place where you were not allowed to eat or have popcorn. The owner couldnt stand the taste or the smell and told you that you would no longer be working there if you did. Part of the hiring process.

We have a rule at work. When you learn something new, you get to go home early. So this joker said hey I just learned that I like ketchup on my brefast potatoes. I told him since he can't pronounce breakfast correctly, his leave early is cancelled. What a tool!
we weren't allowed to have pen caps on the pens at registers.

No talking at your desk. Anybody wanted to ask you anything or talk to you about anything you have to go into a conference room. People always comment about how it was as quiet as a library of course that was once we got to a conference room.

Tried to make me sign a contract saying " smoking is prohibited , even outside of work on your free time!!" I quit that day! No one is telling me.

No socializing with coworkers outside of work.

dress code said you had to wear black socks. I was wearing white socks one day and lost us points on our audit

Office rule; no cooking seafood in the microwave
Today's Video Blog is Torture Tuesday...this week you voted for duct tape to be ripped off Hot Kyle's hairy chest!



Here is the same VLOG for you iPHONE users: