---
STP's BLOG 05/23/14 "Which One Is Will Ferrell?"
I think I found my new "jam" when it comes to a refreshing beverage. Have you seen those coconut waters called VITA COCO that many people drink? The ones in the cardboard looking bottle? I have never tried one until yesterday….Gamechanger! I had the lemonade flavored drink after I played hockey and I plan on getting more of these.




I was so excited to share this news with my wife…I texted her (she loves VITA COCO so I knew she would be impressed that I was drinking one), and she was drinking one too at the same time, and it was the exact same flavor!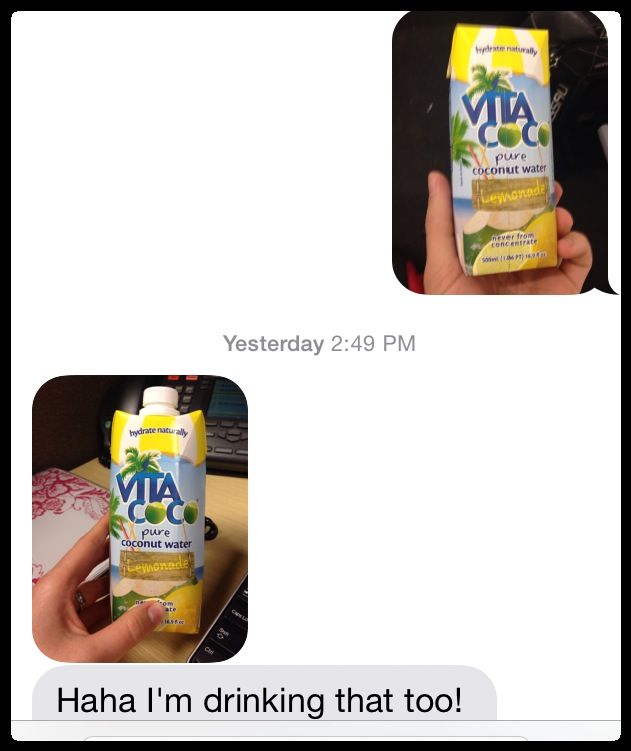 Trippy….right brah?!?

Here is my latest installment of why Jimmy Fallon is killing it as the Tonight Show host! Many people have noticed and joked about how Will Ferrell looks exactly like the drummer for the Red Hot Chili Peppers, Chad Smith. So Jimmy Fallon had them do a drum-off on "The Tonight Show"...and it was very cool! Granted, he was just air-drumming... it was actually Questlove from the Roots (Jimmy's house band as well) playing.

The best part was at the end, he busted out a cowbell, and the rest of the Red Hot Chili Peppers came out to do "Don't Fear the Reaper" (as a reference to the SNL skit – "More Cowbell!").