---
STP's BLOG 05/24/13 "I-5 Bridge!"
Our thoughts are with those affected by the I-5 Bridge collapse over the Skagit River. Thank God that no one died, and it sounds like everyone will be ok…what a crazy experience. I couldn't even imagine what that would be like! Check out the bridge collapse…how insane is this?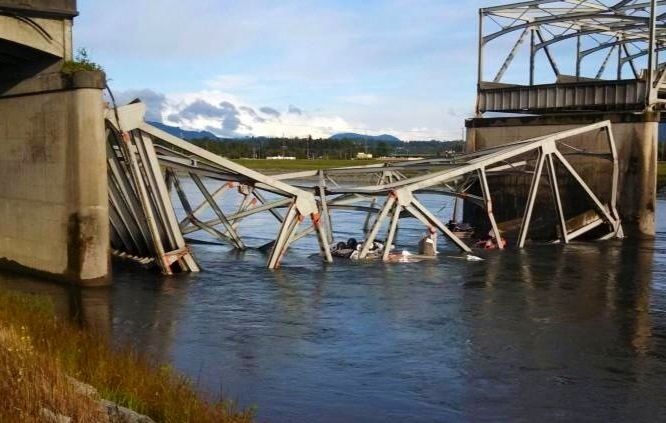 I want to give huge props to my buddy, Brent Amaker! Brent and I have been friends for a long time, and we also were in a band together called Dorkweed. He has since achieved some great success with his band Brent Amaker And The Rodeo – they have had their music featured on Weeds and Californication, they have toured the world, but I think this is by far the coolest thing: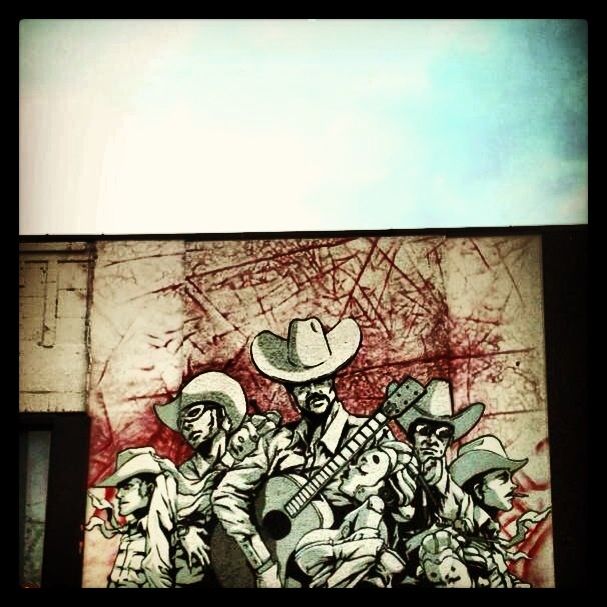 That is a giant painting of the band on the side wall of Neumos! This is also the cover for their upcoming new record "The Year Of The Dragon", which I think is an amazing record – sure I am biased, but I love it. If you don't remember, they were on the STP-CAST to play a few songs, and here is one of the songs off the new CD…"Boots":



Here is another song off the record, "Death Is Always Near":



The new record is in stores on June 4th. Get more info at www.BrentAmaker.com , plus they will be at Neumo's on June 8th! Also, if the artwork on the wall looks familiar – they were lucky enough to have Takashi Okazaki do the artwork. Many of you will know Takashi from his work on Afro Samurai.

I know I share a bunch of pictures of my pup, Lulu…I can't help it…she is so bad ass that I have to share. For instance, we got her a new toy…check her out shredding!




Yes, that is a Brett Michaels dog toy…he has his own line of dog toys and clothes…hilarious!
Last night Lulu was pretty tired, after rocking her new guitar of course…and I was able to catch the anatomy of a yawn…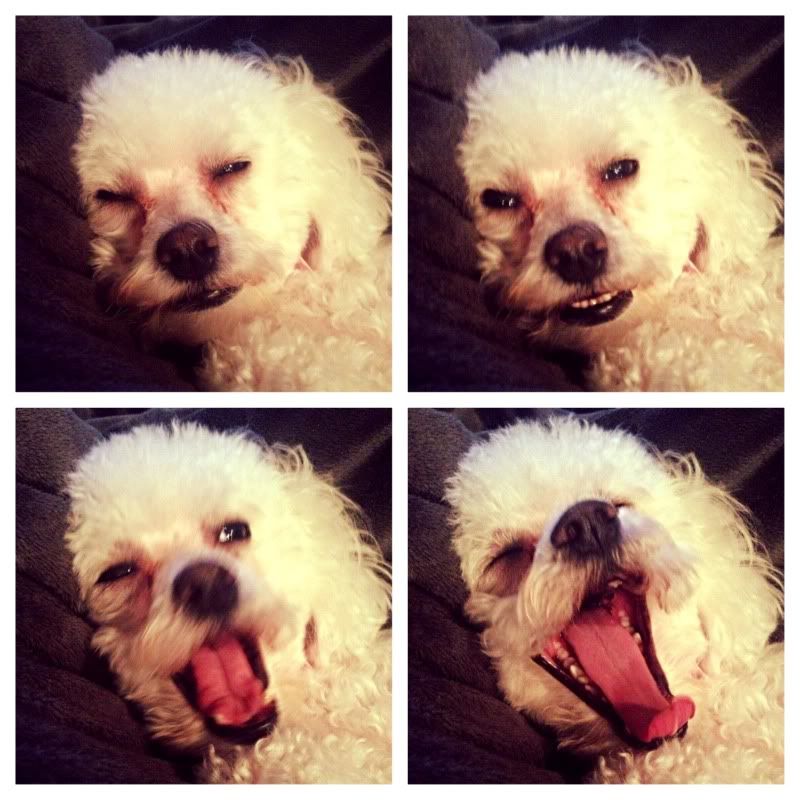 Today's Video Blog features a cool new coffee machine that is in our kitchen at work!



Here is the same VLOG for you iPHONE people: