---
STP's BLOG 06/06/13 "Too Many Puppies!"
It seems to be a theme for my blog…I partially do this for Thee Ted Smith, as I know he enjoys a good photo of a cute pup…check out Lulu building a fort in our comforter this morning!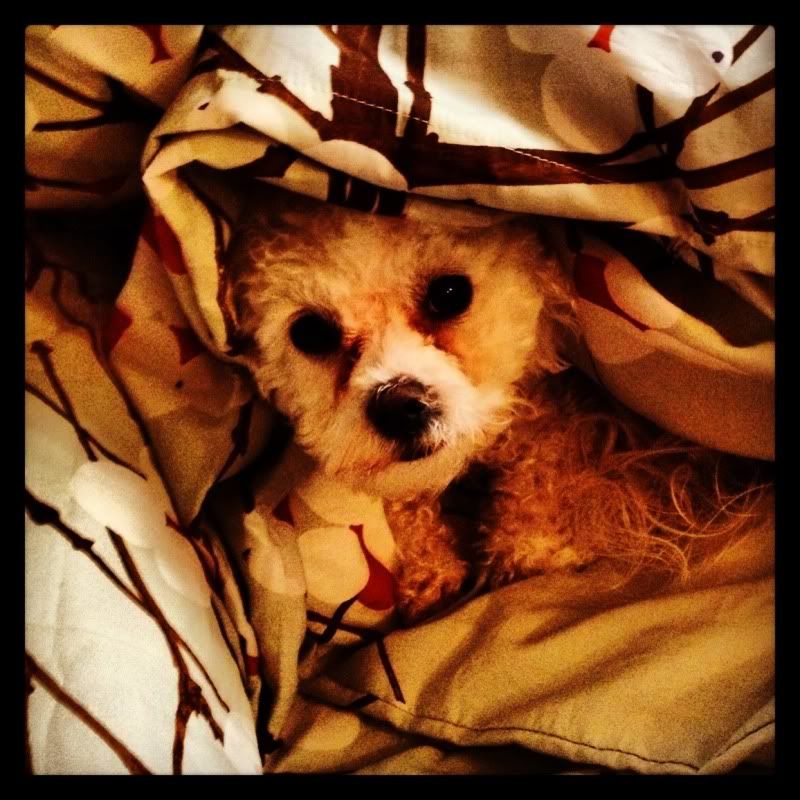 While we are sharing pictures of dogs…check out BJ's dog…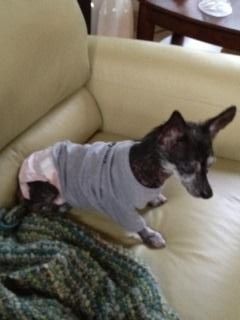 Yes…his dog is wearing a shirt…and diapers…and he calls me weird when it comes to dogs?

All this puppy talk makes me think of one of my favorite Primus songs…"Too Many Puppies":


An Indiana woman said she made her children carry signs identifying them as thieves at a roadside as a punishment for stealing a gift card from her. Her daughter stole the gift card from her so that she and her step-brother could buy ice-cream. The children were punished by being made to carry signs for about an hour at the side of a busy road. Her daughter's sign said, "I am a thief. I stole from my mother and my family", and her step brothers sign said, "I am a accomplice to a thief! I help spend stolen money from my stepmom. Don't trust me!"
Based on this, have you ever been given a creative punishment? Or…Have you ever come up with a creative punishment for your kid? Here are the texts we received:

When I would get suspended from school my dad would make me read a novel a day and write a ten page, single spaced, book report on it.

When my wife is bad I just give her a good old fashioned spanking

I make my 6 yr old son do wall sits. Make those legs strong. Spankin doesnt work

I have a pallet of bricks at home everytime my kids get grounded i make them unstack the bricks then restack them just like they were or start over. Time limit 2 hours for 790 brick

Creative punishment. My step mom made me pay back 7 times what I stole from her. Only did it once.

Made my son write a book report on the American revolution. Three essays later, I didn't even read one lol. Thax bj. Herrick Enmuclaw

My daughter refuse to wear her bike helmet while riding her bike so I made her wear the helmet all day but took away the bike...if shed gonna act special...thats how she'll be treated.
Huge thanks to Seth Rogen for joining us this morning. He was on to promote his awesome new movie This Is The End. The film is in theaters on June 12th…and is hilarious! It's about a bunch of celebs (him, Jonah Hill, Jay Baruchel, Craig Robinson, Danny McBride, Michael Cera, etc) that are at James Franco's house when the world is coming to the end…here is a funny clip from the movie, as Jonah Hill gets possessed at one point and they try and perform a exorcism!



The highlight of our interview was learning that Seth Rogen once smoked weed with Snoop Dogg, and that Snoop has a guy whose job is to be the "blunt roller".
This morning we talked about that "awesome" moment when I passed out on the air…so to make it easy for you to find it…here ya go: