---
STP's BLOG 06/09/14 "Blackjack with the Seahawks"
Over the weekend I had an incredible experience happen. Thursday night I got a call from my buddy Angel, who works with Michael Bennett from the Seahawks. Apparently Michael and John Moffitt are doing a video project and he wanted to know if I would be a part of it. Hell yeah I would, and on Friday night I met up with them at the Spitfire.

I am not too sure of all the details, but once we know when it will be out we will have Michael & John on to let you know…but what I do know is that it's a really cool idea and I can't wait to watch episodes of it. For the video I was a part of, Michael & John are playing Blackjack with some buds and shooting the "ess". They filmed 2 episodes…one with Jesse Williams and Cliff Avril from the Hawks…and that was one of the coolest conversations I was lucky enough to "eavesdrop" on…as you will get a great perspective of life in the NFL from guys that are in the NFL! Plus, Jesse Williams is one real cool dude. I'm sure Cliff is too, I just didn't have an opportunity to chat with him, but during the taping I thought Cliff came off as a real down to earth interesting fella!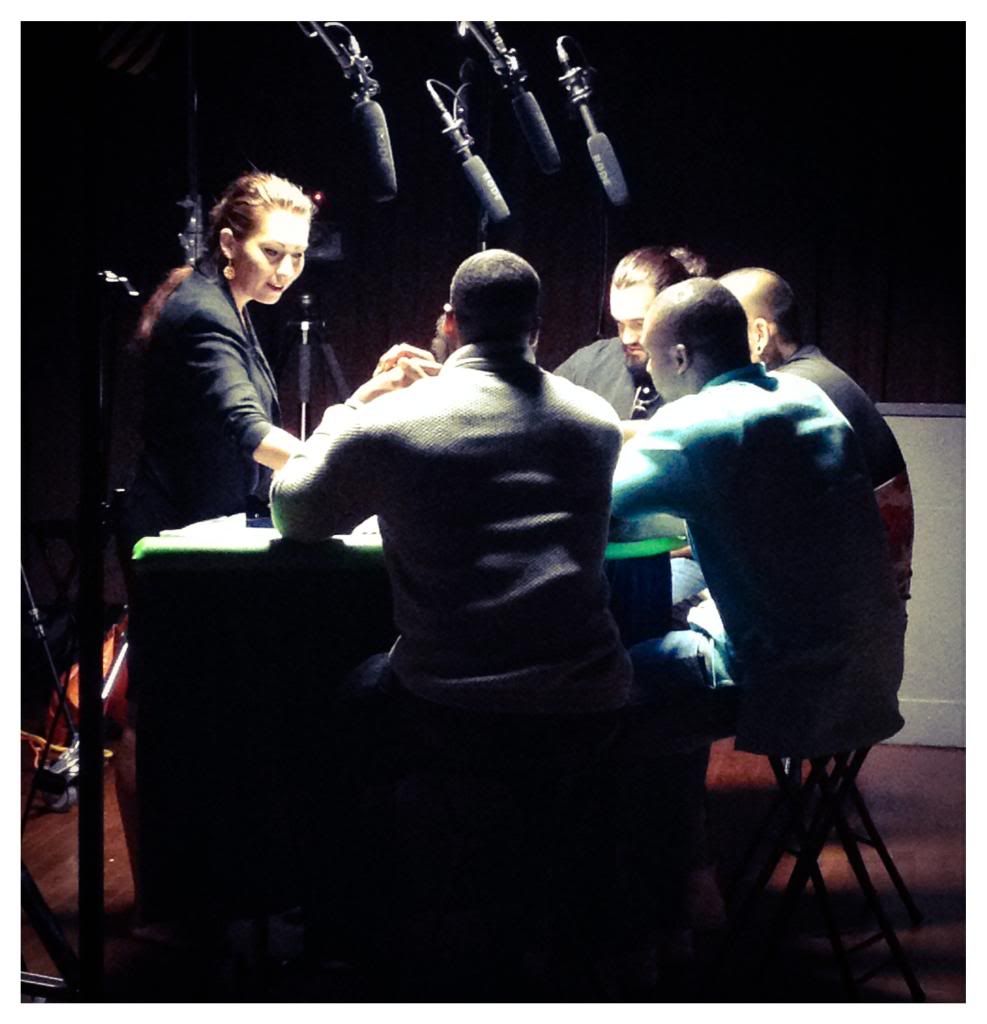 In the episode I was on, it was me along with Michael, John, and Mkristo Bruce. Mkristo is a former Coug…also played in the NFL for the Dolphins, Raiders, and Jaguars…and is an all around awesome guy. He is the sales manager at Brotherton Cadillac (www.brothertoncadillac.com) so be sure to say to him if you get a car over there! Here we are…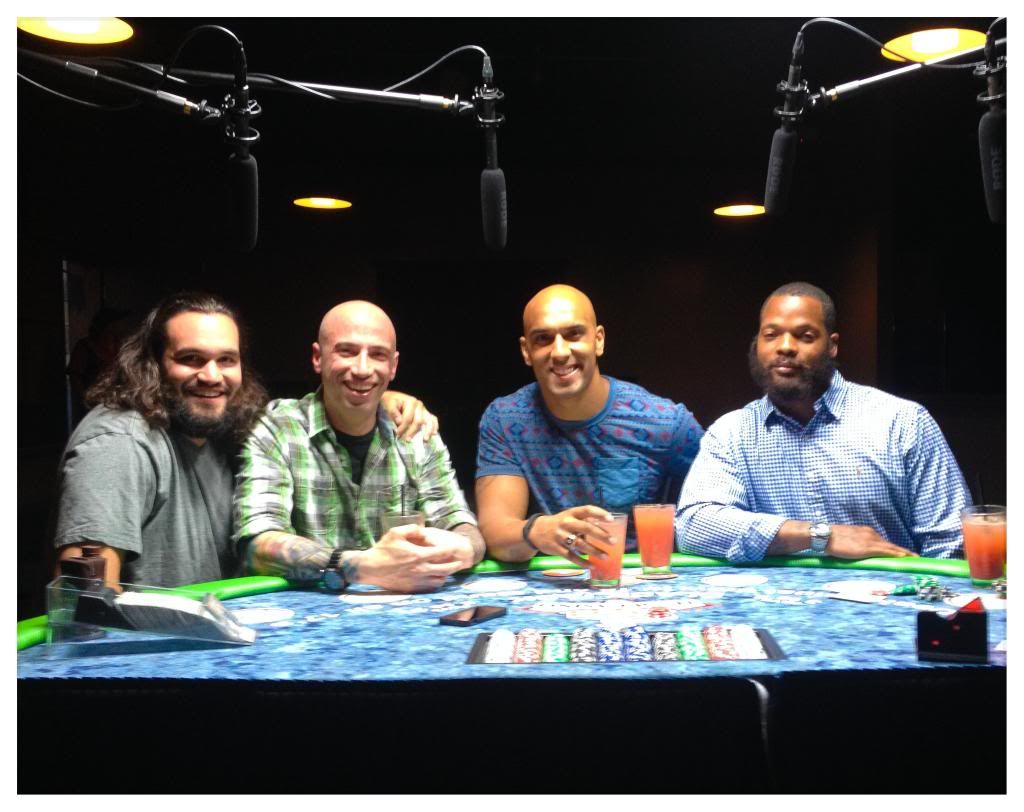 I posted this pic on Twitter, and Moffitt responded…check out our exchange…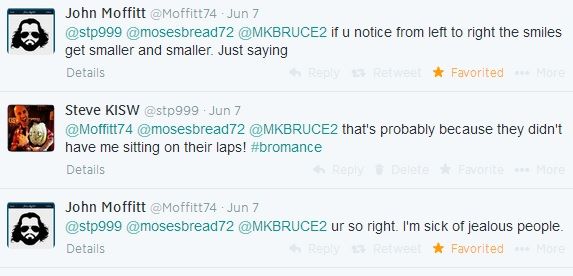 I wasn't lying about sitting on his lap. That's how we roll… #Bromance.

On Saturday my wife, our pup Lulu, and I hit up one of the cooler places to post up at in nice weather – Dash Point in Federal Way!