Huge thanks to Margaret Larson and the entire crew (Su, my old bud Steve Wilson, Suzie, and everyone we met) at New Day Northwest for having us on yesterday. We were featured on their Hot Topics segment and had a blast! If you missed it…check out the video:



The highlight though was after our segment finished; they mentioned that in the next break they were doing a Tai Chi segment with the cool people from Wise Orchid Martial Arts…Margaret asked us if we wanted to stick around, to which I quickly responded., "Of course we do". Watching us, mainly BJ, was hilarious! Check it out:



What an awesome time!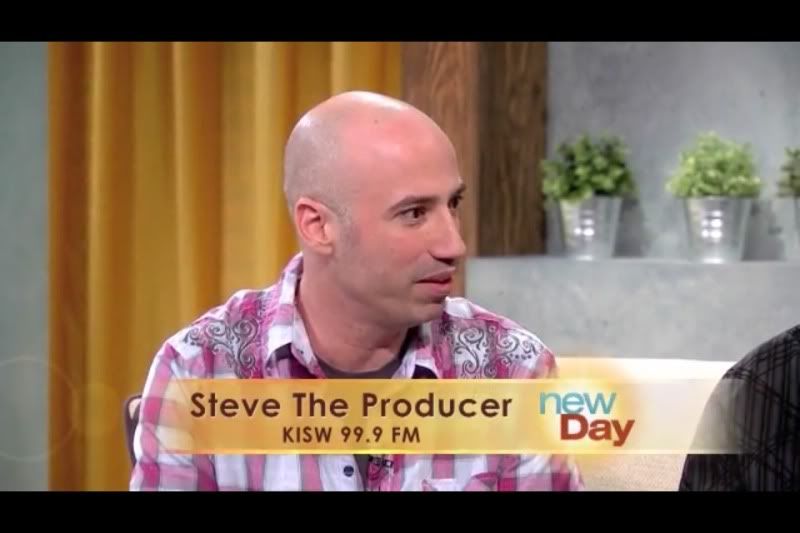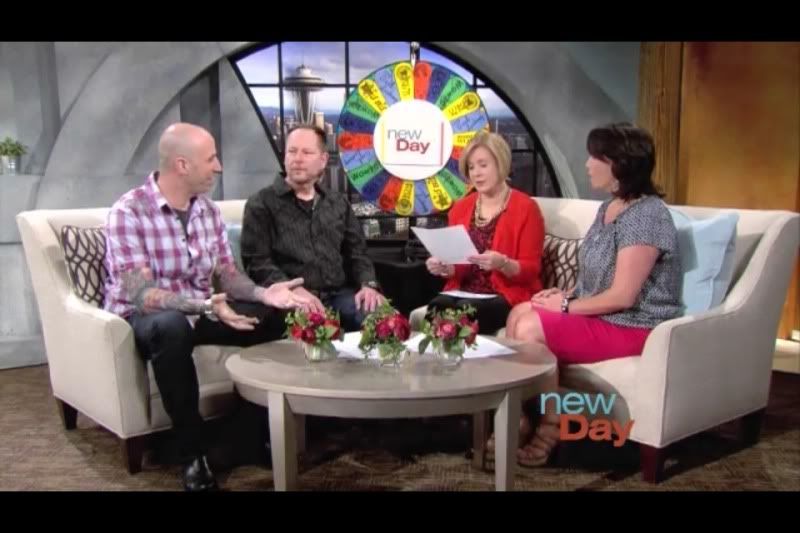 Here is the best still from our appearance...
We got this text based on our Tai Chi performance…

I loved watching you guys yesterday on new day, however,I was disappointed when miss tai chi said "scoop" and Steve didn't scoop :)
In the July issue of "Vogue" magazine . . . Katy says, quote, "[Russell is] a very smart man, and I was in love with him when I married him. Let's just say I haven't heard from him since he texted me saying he was divorcing me on December 31st of 2011."

it doesn't have to be a relationship…what was the lamest way something was ended with you? Or…what was the lamest way you ended something? Here are some of the texts we got...

I ended a relationship by moving to another state without telling him I was leaving.

Bj - a couple years ago I was let go from a job by email, LAME! Heeeeeeyyyyyy toppy!!!

I broke up with my girlfriend of two yrs by moving to a different city and changing my number, never speaking to her again

My boyfriend of 8 years left me while I was in the hospital after having a hysterectomy. Within 24 hours he was off living with another woman. I had to take a 40 mile cab ride home...alone. Lame!

Pink slip left for me to find on a tack board on my way out of work.

My job they came and took my work truck while i was on vacation put my stuff on my front porch along with my final paycheck. 2 months later they went out of business

I found out I was getting laid off via a mass email to every member of the union. I was the only person that lost their job!
Today's Video Blog is an Intern Challenge. our intern Cole has 60 seconds to find a stranger to rub sunblock on his back...will he do it?
Here is the same VLOG for you iPHONE users: