Man, what a game last night…I can't even put into words how awesome the Stanley Cup Finals were, and last game was the ultimate way to end it. Chicago was losing 2-1 with just over a minute left in the game…and they score 2 goals 17 seconds apart to win the cup. There were so many great moments…one that stands out was Andrew Shaw…he took a puck to the face…got stitched up and didn't miss a shift. This guy is a warrior…I love this moment of him hoisting the cup in the air with blood streaming down his face…bad ass!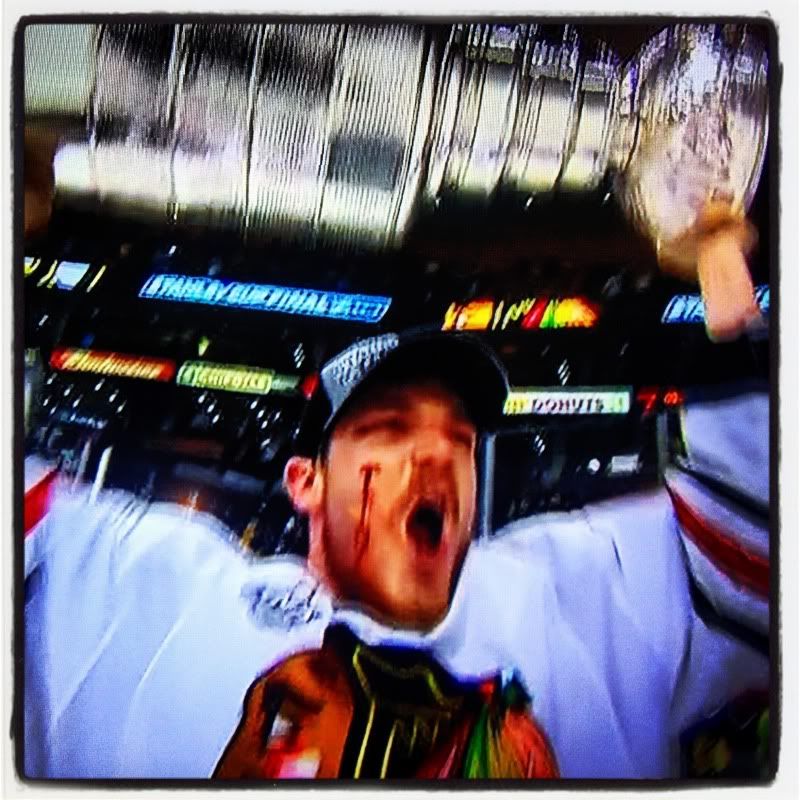 What an awesome weekend…myt wife ran the Rock N' Roll Half Marathon, and I was down there to cheer her on…she finished in under 2 hours (1:57) – pretty amazing, especially since this was her first half marathon. I am beyond proud of her….here we are after the run, I look more tired than her, and she ran 13.1 miles!




The Seattle Center was packed for the Rock N' Roll Marathon, over 20,000 people were there….check it out:

There were bands playing throughout the marathon, and at 8 am I was stoked that the Redwood Plan were playing…I haven't seen their singer Lesli in years, back in the day I briefly played in her band Ms. Led, and her new band is beyond awesome…get their CD "Green Light Go", it's really good, and here is Lulu and I enjoying them!


According to a new Gallup poll, two out of five people who commute three or more hours a day end up worrying for most of the day. One in three people with long commutes have chronic neck or back pain. And people who commute also have higher divorce rates . . . higher obesity levels . . . and eat more fast food.
Based on this…finish this sentence… "I would be happy if I didn't have to do _______". Here are the texts we received:

Pay my student loans

I would be happier if I didn't have to explain patient to people in ER. "I'm so sorry you've been in the ER for 30 minutes and the doctor isn't free. I'll go ask the other patient to stop dying so you can get attention" why's does that even need to be said?!

Definatly housework....tracy in marysville

I would be happy if i didnt have to clean my house. I live alone, dont mind the yard work but the fact that by the time i finish one its time to redo the other.

I would be happy if I didnt have to mow the damn lawn.

If i didnt have 2 deal with my ex-wife the rest of my life ! Anyone know a good cheap hitman ?

I'd be happier if I didn't have to do Steve. – Lulu

I would be happy if I didint have to wait for my wife to give birth. We haven't slept together in 2 mos.

I always love the texts we get in the morning…people don't hold back…like this one: