---
STP's BLOG 06/26/14 "Mariners Sock Night!"
Huge thanks to BJ…as he hooked me up with one of the coolest giveaways at a sporting event…SOCKS! Yes, Socks. The Mariners did a Mariners Sock Night last night & BJ was kind enough to grab me a pair!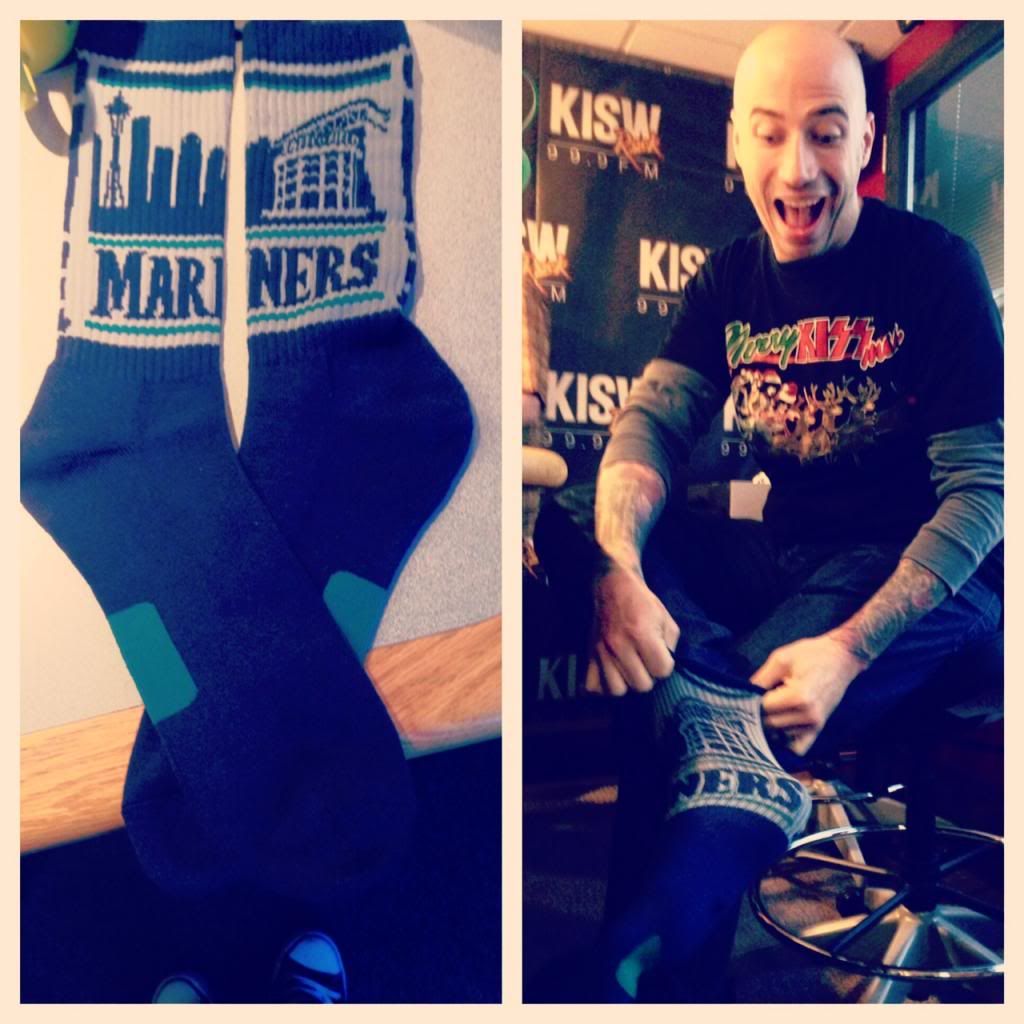 Man this week has been very awesome for me thanks to the Mariners. On Tuesday morning, Mono-Nick brought me something he got at the game the night before. Monday night, BJ & Nick were sitting in the Diamond Club, and the Diamond Club is awesome…you get free food & drinks in that section so I jokingly (ok not so jokingly) asked Nick to snag me a pretzel…and he did!




Check out their seats…not a bad way to watch a game!