---
STP's BLOG 07/11/14 "Battram Goalie Gear!"
Some of you know that my favorite thing to do in my free time is to play hockey…I play with a great group of dude in Tacoma, as the goalie for your Tacoma Donkeys.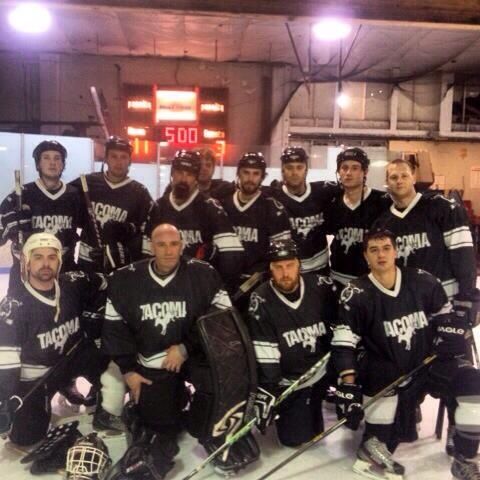 When people find out I play goalie…I tend to get this picture emailed to me often…probably because I shared how when I was a kid I was in a break dance group called…don't laugh…Voltron (OK, feel free to laugh, we were dorks).




This set up is one of the coolest set of gear I have ever seen. Sadly, the man rocking this set passed away this past year...but I am positive his gear will be shared on the net for years to come.

The guy that created the set is Scott Battram… his company is called Battram and he does fully customized gear…and he's all about making some creative & unique pads…check some of his work out: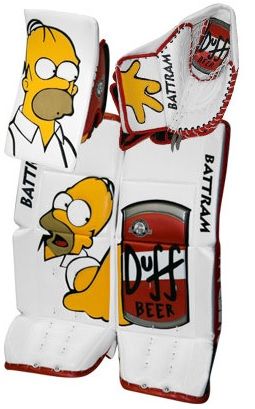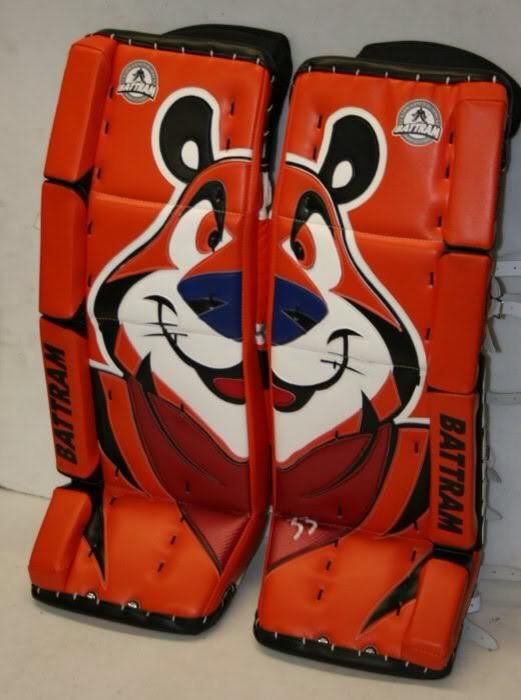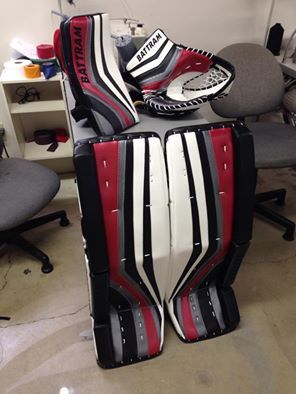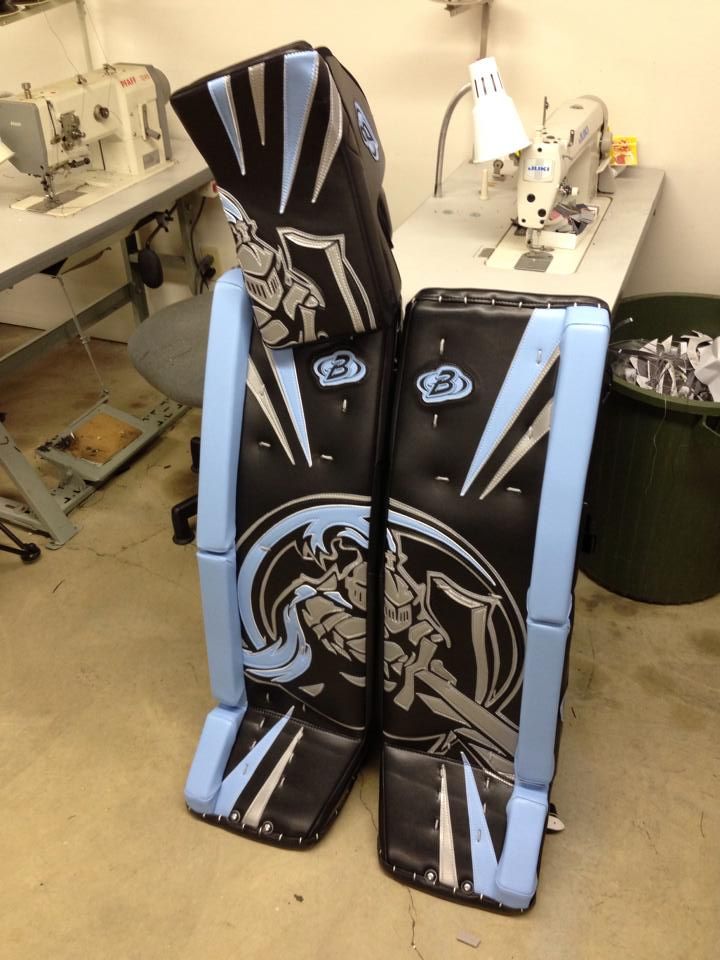 Of all of his custom sets…this one might be my favorite…for all of you that work at Nintendo, you'll get a kick out of these!



For you Grinch / Dr. Suess fans...you are gonna LOVE these ones!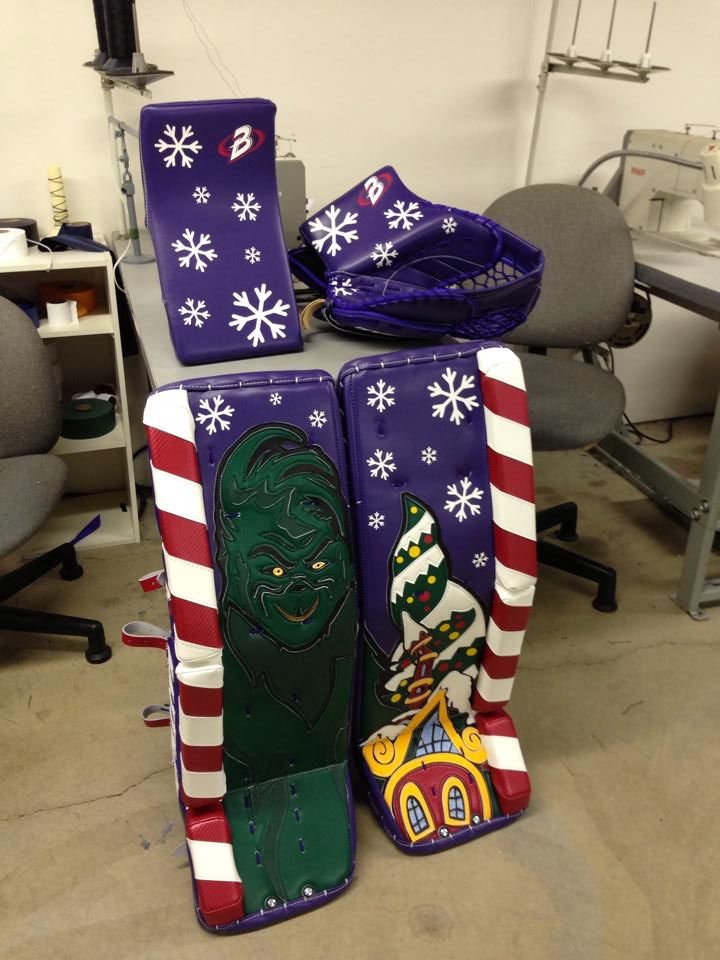 The best part (for us broke beer leaguers) is that his gear if totally affordable…In fact I am getting a set of his custom gear…granted the set I bought is not as crazy as the ones I shared above, but I am such a fan of the "retro" look on pads, and I always wanted to get a set that is reminiscent of the old Cooper style pads I wore back when I started playing between the pipes. Here's a sample of his retro style…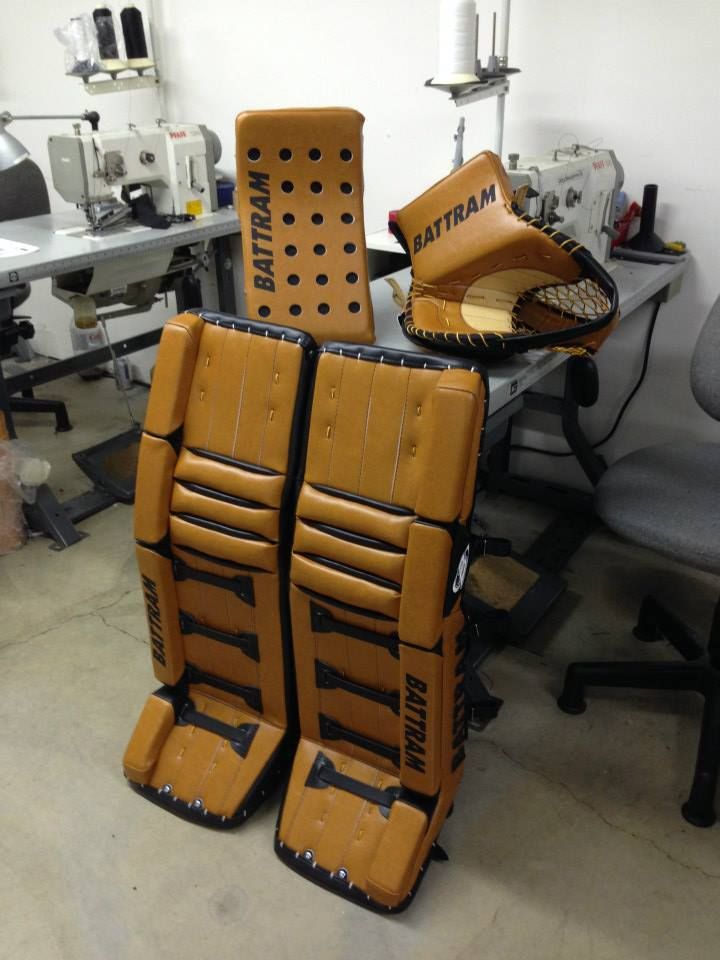 This is a mock up of the set I am getting…I am so pumped to get these!




As soon as I get them, I will be sure to post pictures! Check out more of Battram's work on his Facebook Group Page…click HERE, or search "Battram Custom Goalie Equipment" in FB. Also he has a website, www.Battram.com.