---
STP's BLOG 07/11/14 "Mariners TONIGHT!"
Tonight we hope to see you at the ballgame! BJ, Rev, Vicky, and I (I also hear that Thee Ted Smith will be attending, as well as our bud downstairs, GregR from The End) are heading to "The Safe" to watch the M's take on the A's…it's Guys Night Out…I'm so excited that I took a Mariners "Selfie":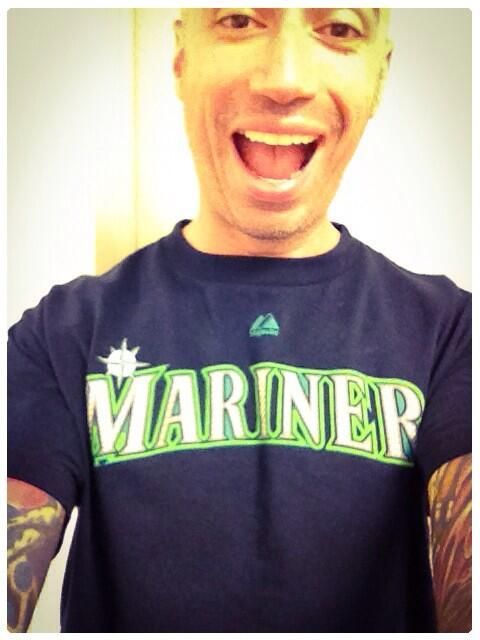 Get tickets at Mariners.com …we will be hanging at The Pen at around 6pm, and then we are sitting in the Terrace Club (section 213). Go M's!

A baseball player in South Korea slid into third base during a game yesterday . . . and it was one of the UGLIEST slides you'll ever see! He went in headfirst, but didn't get his arms out in front, so his FACE hit first, then dragged across the ground for about five feet until his head slammed into the bag. Someone decided to make it into a slow-motion video of it…set to banjo music, which makes it even more AWESOME!

Tags :
People :
Ted Smith