---
STP's BLOG 07/22/14 "Sting in the WWE!"
If you don't follow me on Twitter, you are seriously missing out on some thought provoking "ess". Especially on Sunday when I was watching the WWE's Battleground Pay Per View.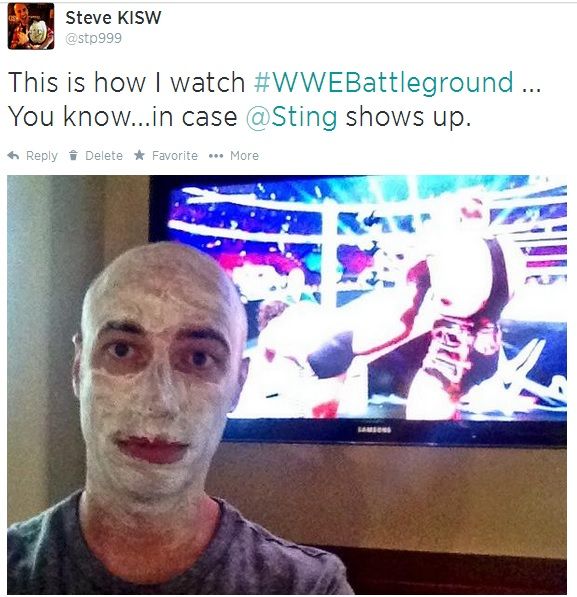 Speaking of Sting… I am so pumped that he is going to be featured in the new new WWE Video game, . If you pre-order the game, you get his characters…yes…both of his characters (I'm assuming "The Crow" Sting, and "Surfer" Sting). I ain't gonna lie…when I saw this on Monday Night Raw over a week ago…it was goose bumps city for me!



I hope that the WWE and Sting get it all figured out so that he has at least one match… I know he's around 55, but he's in great shape and I believe he has one more match in him./.. I (an millions of others) would love to see The Icon take on The Phenom… Stink Vs. The Undertaker in Wrestlemania 31!

I'm also doing some powerful stuff on Instagram…things that will bring peace to your soul. Like this: