---
STP's BLOG 08/28/14 "Touchdown For Hawks!"
Mono-Nick has whipped up another one of his "Stoner Songs'. To get us pumped for the Seahawks, Nick did a parody of that DJ Snake / Lil' Jon song, "Turn Down For What". Go Hawks!



How cool is this…yesterday at the Mariners game… Eddie Vedder was at the game with Jack White and Paul Simon. Check out this picture that the Mariners posted. I'm guessing Eddie and Jack swapped jerseys (that I hear they got from that cool store, Ebbets Field Flannels Vintage)…as Jack is from Detroit.



Then we got a simple text that instantly made us all feel old.

"Who's Paul Simon?"

Were you stuck in traffic yesterday? I was…and man it sucked! I left work at 12 noon, and I got home a little before 3 pm! The main souce of the traffic issues was this…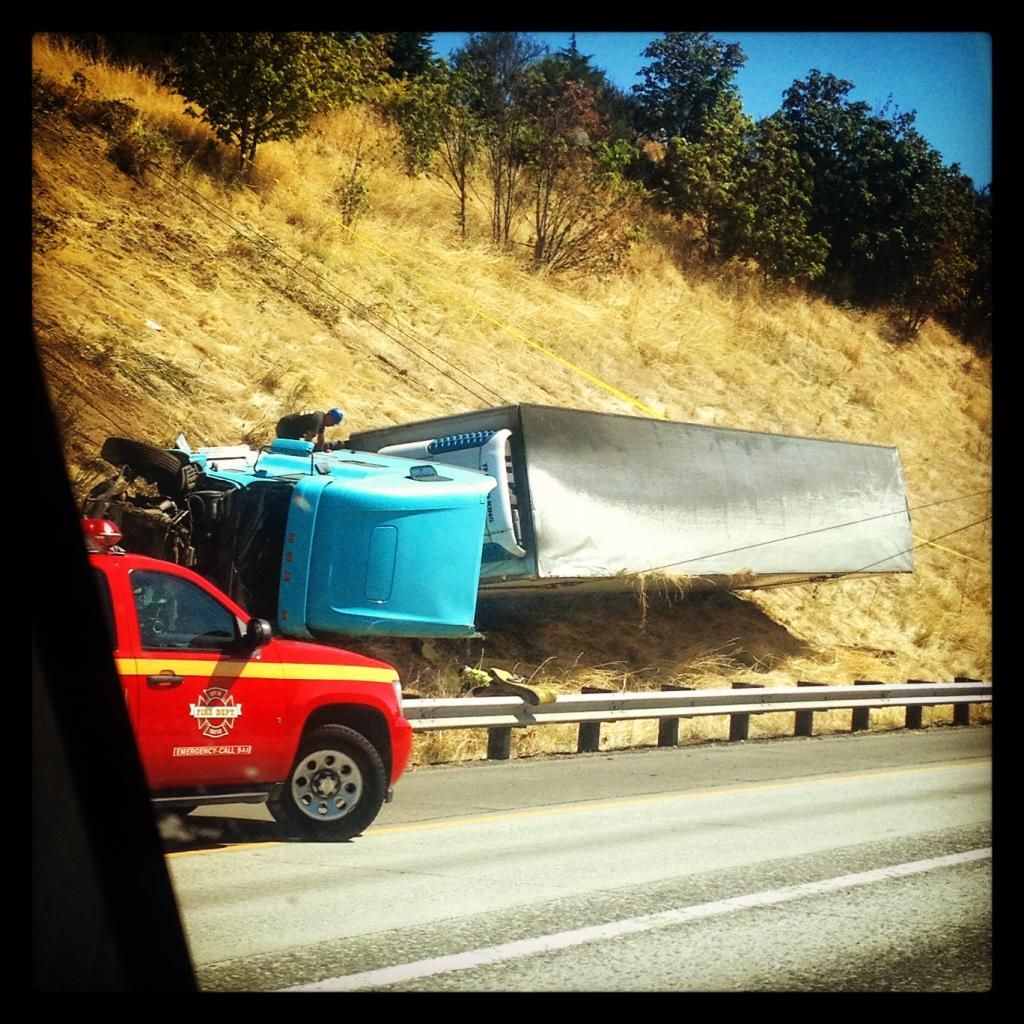 Thankfully those that were involved suffered minor injuries…and apparently it all started when some idiot driver cut off the semi and then it led to the semi hitting cars…slamming into the guard rail and then ended up on its side.

Ladies & gentleman…here is the greatest use of a Go-Pro camera. A band from Norway called NeoMania put out a music video earlier this month that's getting a bunch of hits. But it has NOTHING to do with the actual music. It's because the entire thing is a girl working out, with a GoPro strapped to her head …and it's pointed straight at her CHEST the whole time.