---
STP's BLOG 08/30/13 "Come Hang With KISW Tonight!"
I hope you can make it to a cool thing tonight… it's KISW Covers For Cancer At Slims Last Chance! Come down and show support for former Rock Girl Kristina Marie and her ongoing fight with brain cancer. Who's playing the covers you ask? Our band (Thrill, Ryan Castle, myself, and our friends) The New Originals will be there, as well as members of The Guessing Game, Witchburn, Vendetta Red, Loaded, and more!

Great win by the Hawks yesterday…closing out pre-season undefeated again. How about Russell Wilson…he looked great…for those 3 minutes he played! Haha. I hope you didn't get to the game late, or you missed his great drive to start the game.

How awesome was it that Snoop Dogg was at the game rocking a #24 Hawks jersey…he had "Snoop" on the back…so instead of Beast mode, it could be "Dogg Mode"!




Ben & Jerry's swung by yesterday and brought us ice cream. We got to try the Frozen greek Yogurt – the Banana Peanut Butter flavor is AWESOME!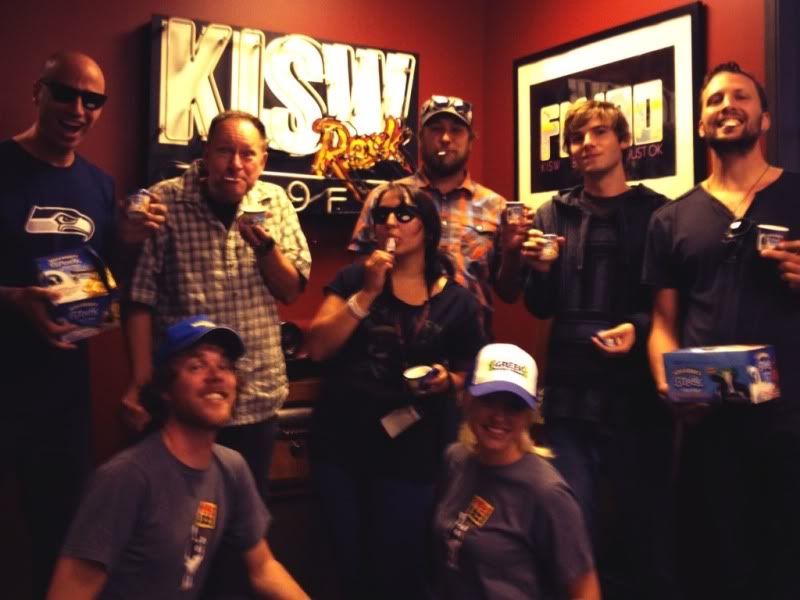 If you want them to come to your business…Tweet them @BenJerrysWest