---
STP's BLOG 09/09/13 "Pain In The Grass Re-Cap"
Huge thanks to everyone that made it out to the Gorge for 2 great days of music…Pain In the Grass was awesome. There is so much that happened while there, but I will try and share some of my favorite moments…

Of course all the music was a highlight…some of the bands that I watched that I loved were:

Attika 7 (featuring Evan Seinfelf of Biohazard fame): These guys are heavy but melodic…I can totally see the biker vibe/connection they have…if I did ride a motorcycle, I would want their music to be my soundtrack.

Airbourne: These guys have the sound and swagger of a young AC/DC…they got the main stage rocking on Friday.

Danko Jones: My first time seeing them live…those guys were full of a cocky style of rock that was a blast to watch.

Moms Rocket: Great local band, super nice guys, and they got the crowd pumped and ready to rock for the rest of the day on Saturday.

Windowpane: They never disappoint, and they tore it up on stage. Glen's voice was on fire at the Gorge!

Walking Papers: Great Vibe, perfect music to listen to with the Gorge as a backdrop.

Volbeat: Wow they tore it up.

Avenged Sevenfold: I'm a huge fan of their new record, and hearing hail To The King live was a highlight of the weekend. Plus they had fire…who doesn't love pyro?

Coheed & Cambria: I am loving their last 2 CD's (The Afterman), and Claudio and the fellas were amazing.

Alice In Chains: What can I say about Alice? They always blow me away, and they did it again on Saturday night…playing both old and new songs, they had the crowd in the palm of their hands!

Jane's Addiction: My favorite band of the whole weekend…they were so good. Between their music, and the energy pumping at the Gorge…it was a show I'll never forget…plus they played an insanely great version of "3 Days"….one of my all time favorite songs led to one of my all time favorite concert moments.

Here are some pix I got while there…

A bunch of us from our show and the Men's Room took a shuttle van to the Gorge…




Of course we had to make a pit stop at the Snoqualmie Tobacco and Liquor Company…




Once we got there, Thee Ted Smith and I checked out the gorge to see if everything was cool…




We went up on stage right before Avenged Sevenfold, and this was our view…pretty amazing!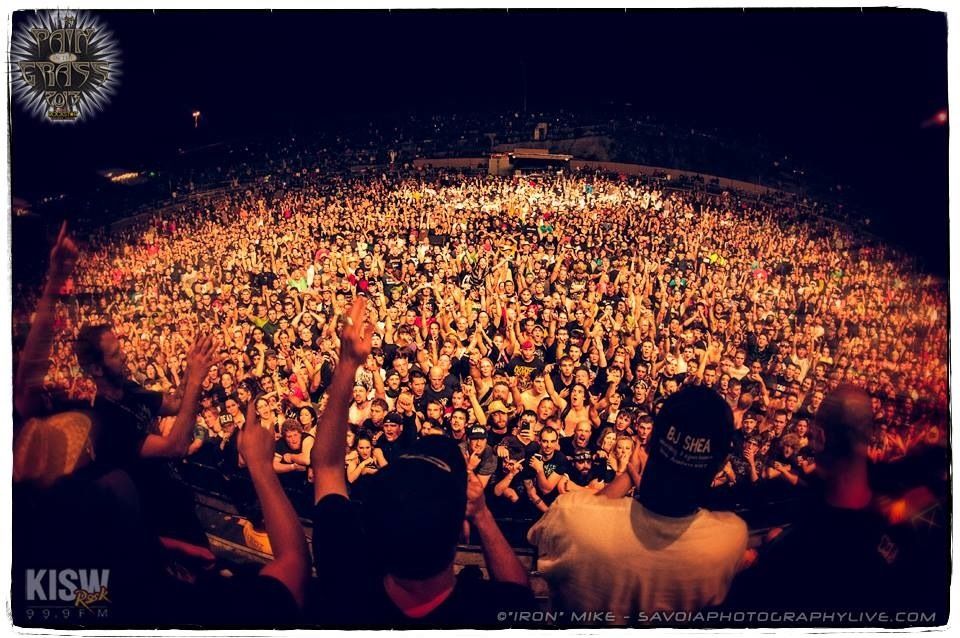 Friday night after the concert was done, a few of us were staying at a house in Sunland…if you are thinking there was some crazy party going on, you are wrong…just 3 dudes hanging out wearing wigs…




Saturday was awesome…we had the opportunity to interview some awesome bands…like Coheed & Cambria:




Dave Navarro of Jane's Addiction…




Here is Mono-Nick and I hanging backstage…




Here I am just chilling on stage right before Alice In Chains played…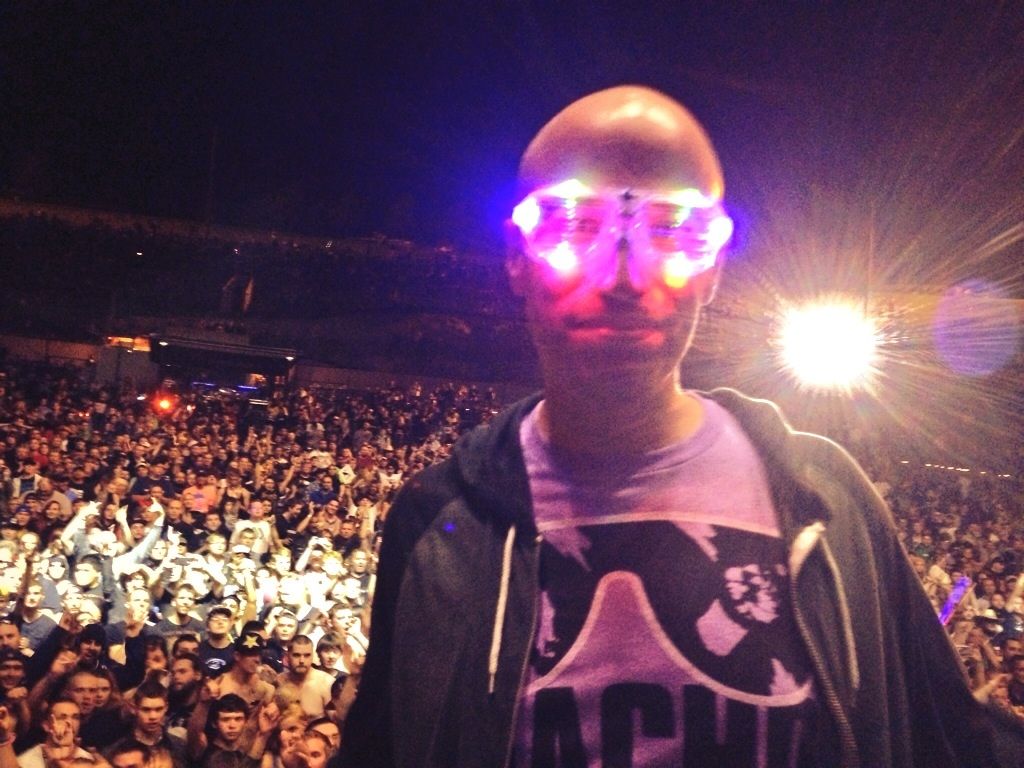 As for what did we do at the house after Saturday night…oh nothing…just put our wigs back on and hung out…