---
STP's BLOG 09/16/13 "Richard Sherman Rules...OK!"
Man oh man…what a game! HUGE win for the Hawks last night…beating the 49ers 29-3, and huge victory for the fans as the 12th Man broke the Guiness World Record for Crowd noise. It was so crazy that not only was the record broken, but then the fans broke the record again later on in the game! I unfortunately wasn't able to get tix for the game, but all the way in Puyallup…we were doing our part to make some noise…



What better way to get ready for the game than to have some Workers No. 9!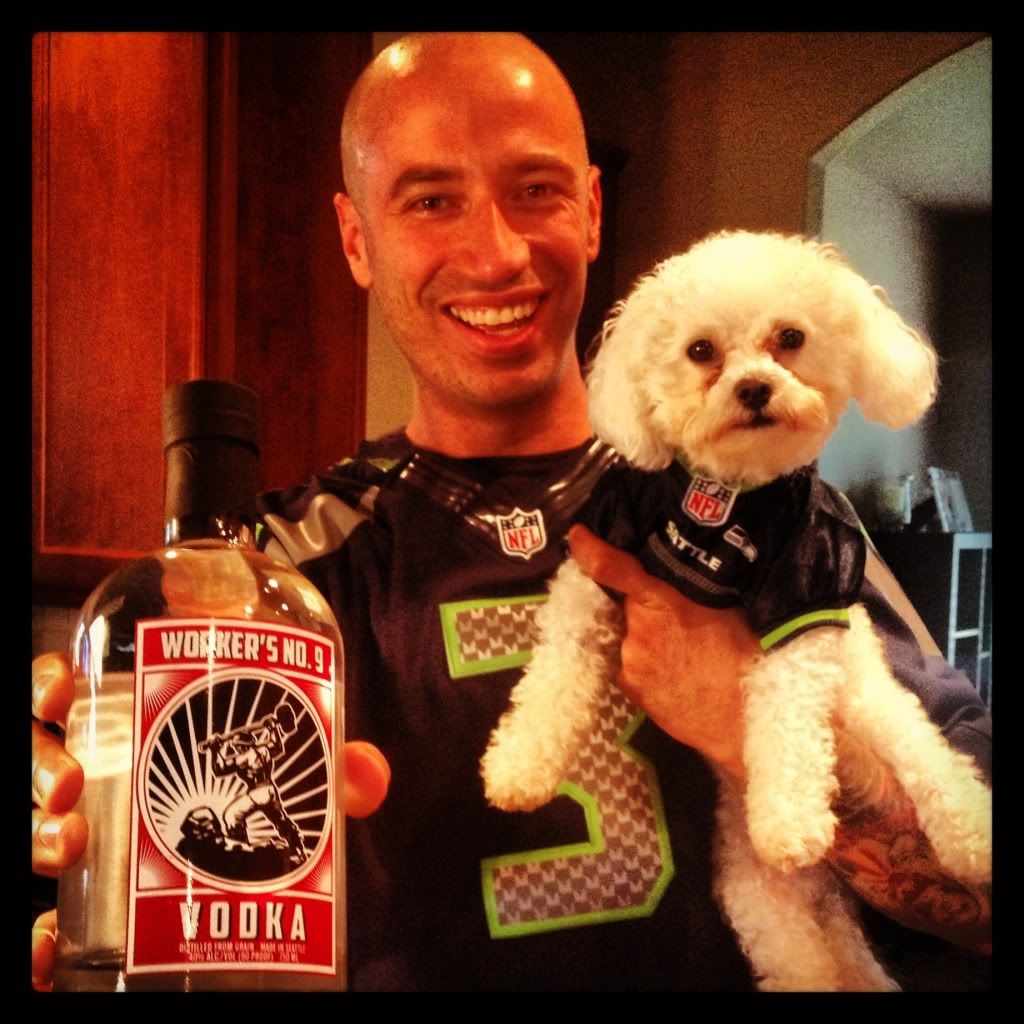 One of the highlights from the game had to be when Richard Sherman intercepted a Kaepernick pass…and then what he did after the INT…he danced with the Seagals…check it out, it's awesome:



Check out the full clip here: http://www.nfl.com/videos/nfl-game-highlights/0ap2000000245235/Sherman-dances-with-cheerleaders


Another highlight was Richard's post game interview…where he took shots at all the Hawks doubters out there:



A new survey came up with the 11 most popular LIFE GOALS, and the ages when people achieved them . . . or HOPE to achieve them. Here they are…

1. Be financially secure . . . by your late 30s or early 40s.
2. Have a family. Late 20s.
3. Get married. Late 20s.
4. Travel around the world. Early 40s.
5. Have a successful career. Early 30s.
6. Own a dream home. Late 30s.
7. Do something selfless. Mid 30s.
8. Live abroad. Late 30s.
9. Learn another language. Early 30s.
10. Own a pet. Mid 20s.
11. Start your own company. Mid 30s.

A new survey has listed the top 11 goals in life…based on this…what is your life goal, and when do you hope to achieve it by? Or have you already achieved your life goal…if so, what is it? Here are some of the texts we got:

My life goal is to run in to vickey in a starbucks bathroom and show her my tattoos

Already got 3-somes (a bunch) now working on a 4way with the wife

I'm 28, I've been with my wife for 11 years, and we have 2 beautiful kids....goal achieved!!

Bang a red head! Years later its still awesome!

My life goal is to join the Air Force when I turn 18 which is in 5 months.

My goal is to become an occupational therapist and join the Peace Corps by the age 30
Today's Video Blog features the final part (part 3) of our chat with Dave Navarro of Jane's Addiction -- backstage at Pain In The Grass. In this clip we talk about crazy things that happened to Jane's Addiction, more on Scientology, and Dave gives us advice on how to improve our show!



Here is the same VLOG for you iPHONE users: