---
STP's BLOG 09/17/13 "Silly Girl Selfies"
This morning we were talking about Facebook, and how I want to mimic all of those stereotypical "silly girl poses" where they are fishing for the "you are so pretty" comments…so here is my first effort…I call it the "Look at my butt selfie":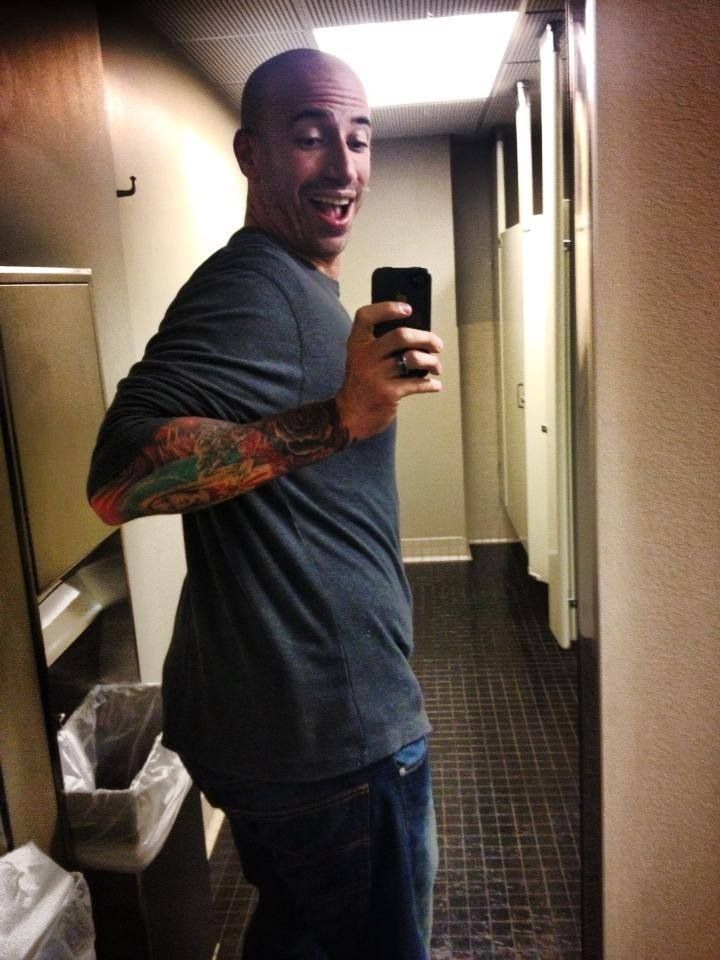 I love the comments I got….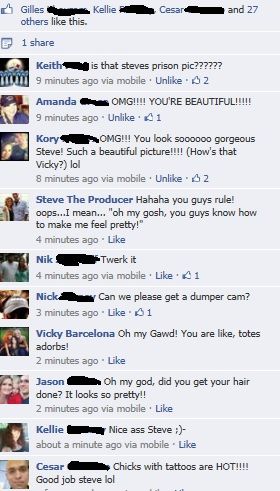 I'm sure these pix are one of the things that women hate that other women do…and we came across a great online discussion on Reddit about the things men do that make other men angry. Here are some of them:

1. Suddenly turning into a stereotypical alpha male as soon as women are around.
2. Blocking another guy when he's successfully talking to a woman. I think we all know what the REAL term for this is.
3. Hitting on someone else's girlfriend right in front of them.
4. Leaving public restrooms a disgusting mess.
5. Talking or bragging about cheating on their wife or girlfriend.
6. Being racist, sexist, or homophobic, and just assuming you'll be on board.

Based on this…what is something about your gender that annoys you? Here are some of the texts we got:

Girls are catty and constantly looking for ways to undermine one another. this is why I love hanging with the boys!

When chicks say "I got pregnant on accident" bs. You're an idiot. I admit the fact that I was a moron and didn't grab a condom. And now I have a kid with a tool shed and I have to accept that. I have no sympathy for dumb b's who act like this was a big surprise to them.

Guys looking at my junk at the urinals.

When a buddy will get jealous and but into a conversation with a girl to try and steal the chat

Guys that wear flip flops with pants

What grinds my gears about other dudes is getting upset when you spend time with your girl over them. Cedric West Seattle

I hate it when smart girls act stupid to impress a guy.

I hate when women talk negatively about their boyfriend or husband to others. I think my husband is awesome! If you don't like your's, shut up or break up.

When at a gas pump, the woman pumps her gas as the man stays in the car. Call me old school, but I think the man should pump her gas and hold the door open.
Tags :
Topics :
Human Interest
Social :
Human Interest
Locations :
Seattle
People :
Cedric West