---
STP's BLOG 09/19/13 "New Pearl Jam - Sirens"
Pearl Jam has a new CD coming out on October 15th…I'm already beyond excited for this record because, A. The first song I heard off of it, "Mind Your Manners", is awesome, and B. it's Effing Pearl Jam – they never disappoint! Well now I have another reason to be excited, they just released a new video for another song off the disc…it's called Sirens, and….wow. Just wow. That's all I can say. This song stopped me in my tracks this morning…I wound up listening to it multiple times…I got hit with massive goose bumps when Mike McCready kicked into his guitar solo …check out the video:



In case you haven't seen the video for "Mind Your Manners", here it is:



Stone Temple Pilots also released a new song, and I'm loving this song too. It features Chester from Linkin Park on it as well…titled, "Black Heart", it will be a part of the band's forthcoming five song High Rise EP, due out October 8th. This song has a Tiny Music vibe to it…



Last night all of us were in Puyallup…we were at an industry party at the Loose Wheel in Puyallup, and had an awesome time drinking Workers No. 9 vodka!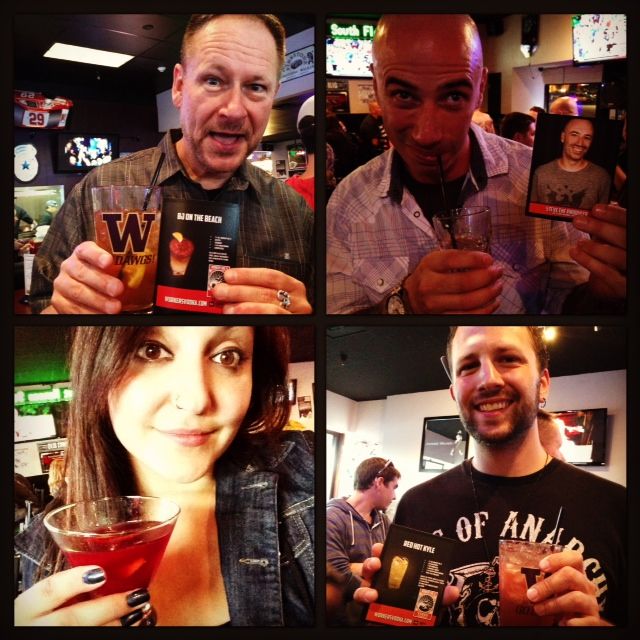 Be sure to join all of us next Friday (9/27) at Fremont Mischief Distillery in Fremont from 6 – 8pm for a Workers No. 9 Party.
Before we went to the party we got dinner at Trappers! We ate like champs…it was AWESOME!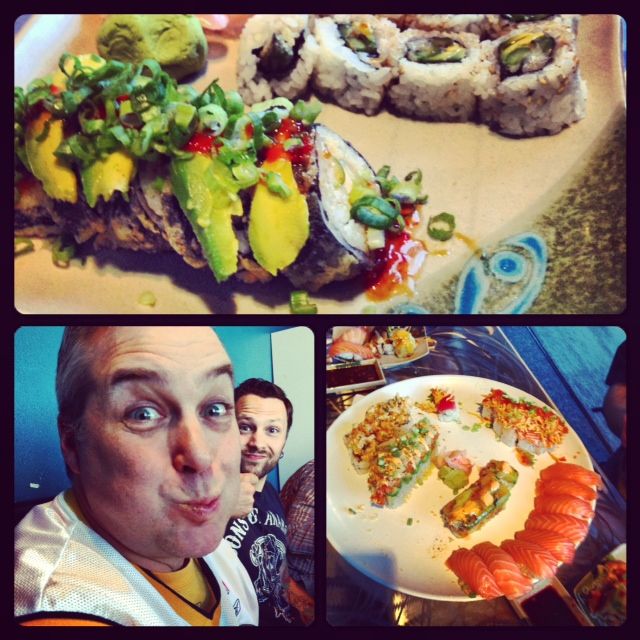 Toppy even tried sushi for the first time…check him out eating my roll: