---
STP's BLOG 09/24/13 "Breaking Bad Finale"
So there is all this crazy talk about Breaking Bad. I guess it's a popular show. Hell, if you heard BJ this morning you learned that there are three monumental moments in life you can't miss: Your wedding, the birth of your child, and the series finale of Breaking Bad this Sunday. I'm sold…I'm going to watch it. I have only watched 2 episodes of the show, the very first two, so I sure hope they give a good re-cap before it airs. I think I will live Tweet while watching it, I'm sure my tweets will look like this:

I have no idea what's going on. Who is that guy? #BreakingBadFinale

My brother found an old pic of me…how sick do I look in this shirt?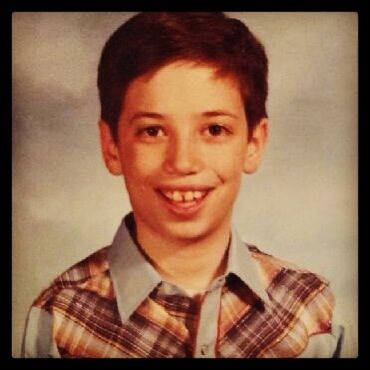 Honestly I would rock that shirt if it was an XL!

Speaking of sizes…can we push for a new law that says all clothing manufactures need to have their clothes sized the exact same? Over the weekend my wife and I went to The Rack, and I found 2 shirts that were pretty cool (not as cool as the shirt above, but what is?)…one was slightly too tight and was an XL, and the other was a Large…and it was too loose? I deal with the same crap with shoes…one brand I am a size 13 (that's right ladies! Waka Waka), and another pair I am a size 11. This is stupid. C'mon politicians, this needs to be addressed. I can't order crap online…don't even get me going on pant sizes.

President Barack Obama says he hasn't had a cigarette in years – thanks to first lady Michelle Obama. Obama was chatting with a guy about this, and he said that he does not smoke anymore because, "I'm scared of my wife."

Based on this…we all have to quit stuff because our significant other wants us to, so what about you? What did your significant other make you quit? Here are some of the texts we got:

I stopped talking to the guys I've had some sort of romantic interest in or relationship in the past with because my boyfriend is jealous of them.

Gave up job being bartender at strip club... Was making 1000+ a week in the early 80s

Stopped drinking and smoking when my girl got a DUI.

I quit having sex with other women because she wante to spend more time together
I stopped saying 'for reals' because it drove my husband nuts

My wife quickly put the kibosh on the bikini coffee stands when she saw my bank statement. Use cash!!!