---
STP's BLOG 09/25/12 "Touchdown???"
Wow. I really don't even know where to start, but last night's Monday Night Football was one that will be talked about for years to come as it summed up the replacement ref "experiment" this year. The Hawks won, and I would be a liar if I felt that they won a fair game. They didn't. I would have probably said the same thing, granted on a lesser level, if the Packers won. Both teams would have been screwed if they lost, fortunately for one the bad calls went in favor of the hawks.

This whole game was a mess…especially in the final quarter…bad call after bad call, pass interference calls that were not deserving and others that should have been called that weren't. It was sad, and it was clear these refs have no business officiating the country's most POPULAR sport.

The call that will be talked about happened during the final play, the Seahawks were losing 12-7 to Green Bay. Hawks quarterback Russell Wilson threw a desperation pass into the end zone and two players fought over it. Green Bay safety M.D. Jennings caught the ball in the air, but Golden Tate wrestled him for it as he came down. It was ruled a touchdown, even though it should have been called an interception as it wasn't a simultaneous catch (which would go to the receiver by rule), it was clearly caught by Green Bay . . . and Seattle won 14-12 instead of losing 12-7.

Am I upset about it? Hell no, the Hawks won…a win is a win.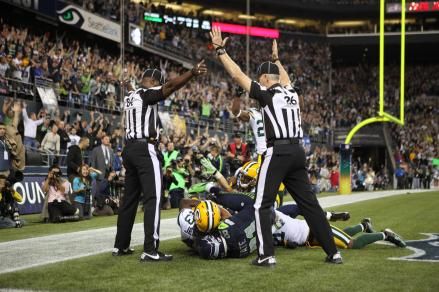 Am I mad at the refs? No…I'm mad at the greedy owners for even allowing this to happen. They should be ashamed by their greed…the blame should be on them not the refs.




Does my pup Lulu look awesome in a Hawks jersey? Hell yes!




Do I find this tweet and this meme hilarious? Yes, yes I do.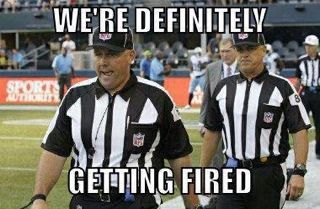 Did Century Link Field look awesome in HD on Monday Night Football? Yes the coverage was awesome.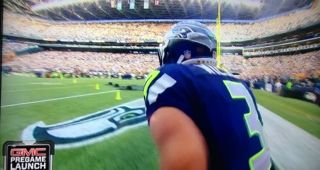 Did I scream Bruuuuuuuce when this happened? Absolutely!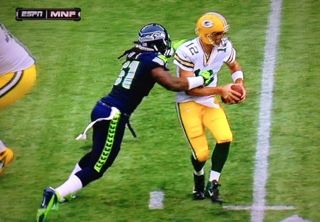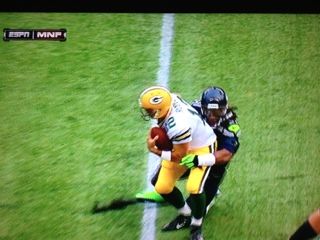 Would I like a pair of these Beats headphones, but not have to pay well over 200 bucks for them? Indeed.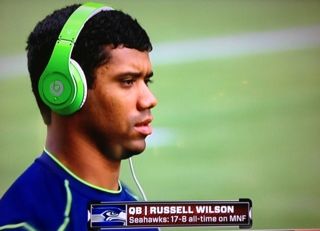 At the end of the day, I called it. I told you all it would end that way. Hail Mary pass...interception...refs screw up call, Hawks win. Ended exactly how I predicted it. Go Hawks

Tags :
Topics :
Sports
Social :
Sports
Locations :
Seattle
People :
Russell Wilson