---
STP's BLOG 10/14/13 "Richard Sherman's Prom Date"
Big win of the Hawks…it wasn't pretty, but like Richard Sherman said in a post game interview: "You've got to win ugly sometimes, and we've won a couple that way this year…That's OK. We'll take the ugly girl to the prom and still win." – yet another reason why I love #25!

Huge thanks to Ken on Twitter…his enthusiasm for us having Hawks players on the show led to us getting rookie Tight End Luke Willson on the show! Finally a useful reason for having Twitter!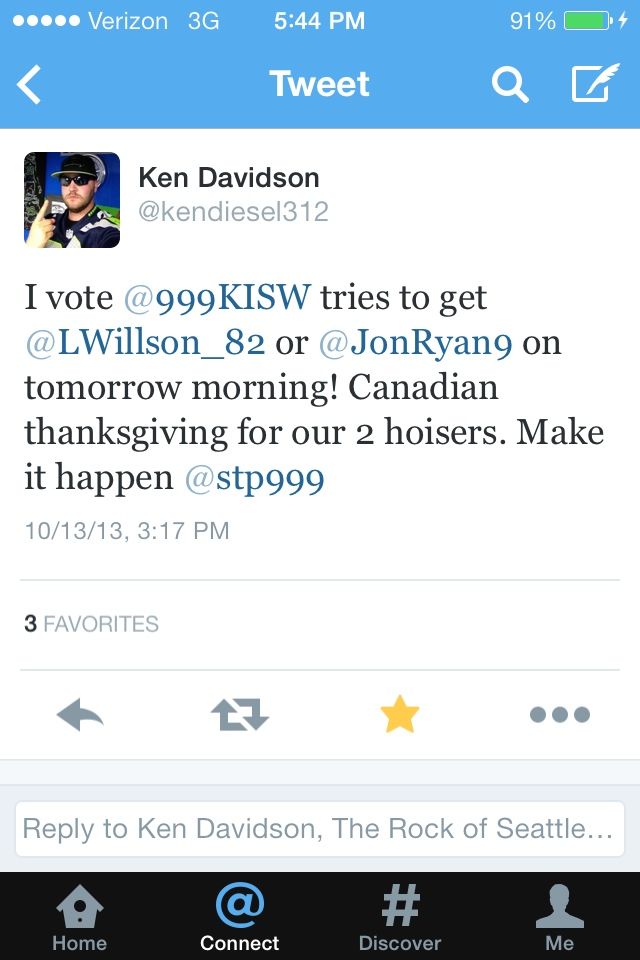 The big loser over the weekend? No it wasn't all the other Washington teams (man…Oregon had our number for the Huskies, Cougs, and Sounders games)…the big loser was me! We have all done this…while walking you slam your toe on a piece of furniture…well that happened to me while taking the recycling out. I slammed my toe on the couch…let out a huge "F" bomb…and within an hour my toe looked like this…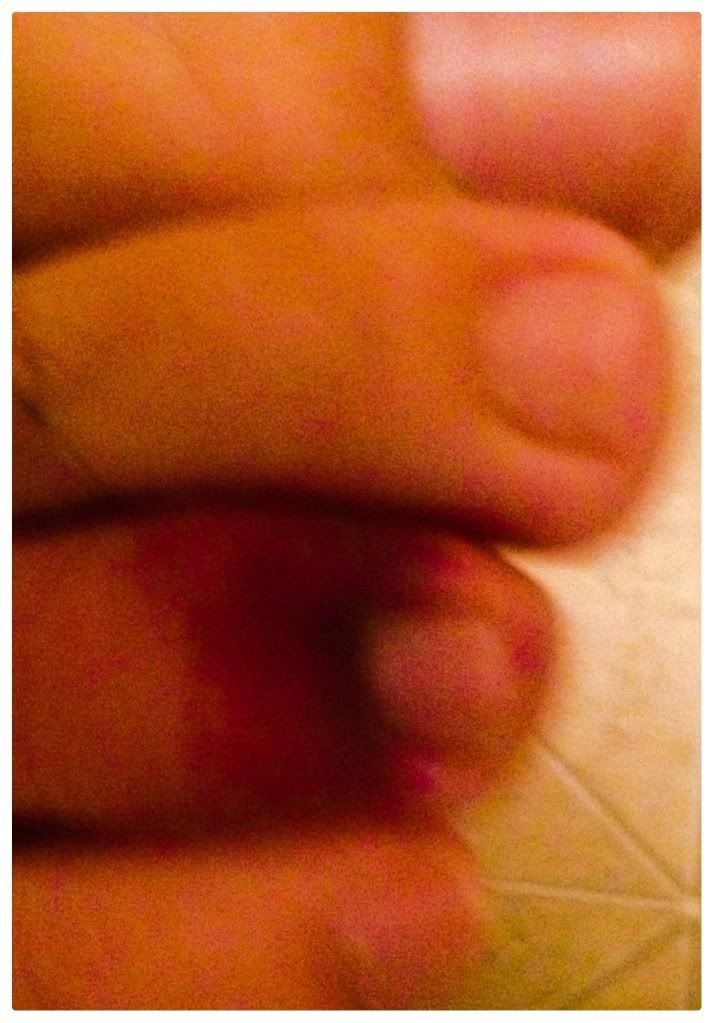 Valuable lesson learned…this is why I shouldn't recycle! Waka Waka!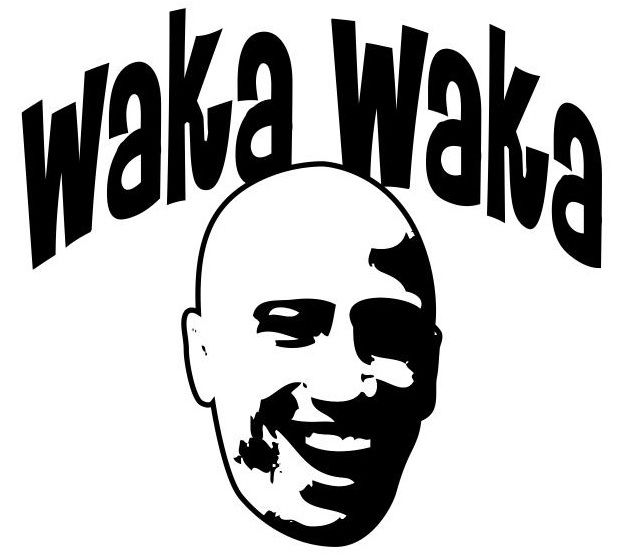 Here is yet another reason why I love hockey, and it's the toughest sport in the world. Check out John Tavares of the New York Islanders in this Vine video I made from a game they played this weekend…



Yes…he pulled his tooth out after getting hit in the FACE with a puck! It pains me to give props to a NY Islander, but I love this guys…he's tough as nails, no wonder why he is the captain!