---
STP's BLOG 10/21/13 "Thanks For Partying With Us!"
Over the weekend BJ, Toppy, Vicky, and I all went to Maris Farms in Buckley for their Harvest of Terror! We had an amazing time… instead of me reviewing it, here is what Toppy's wife said on Facebook:

If you like being scared, you NEED to go to Maris Farms in Buckley and go through the Haunted Woods and the Monster Safari and kill some zombies. It is WORTH the drive and worth every penny! I think my voice is gone from all the screaming. Holy crap that was awesome!

If you want to have a great night getting scared, and shooting Zombies with paintball guns…check them out, go to www.harvestofterror.com for more info!
Huge thanks to everyone that come out on Friday night for the BJ Shea 14th Anniversary party at the Great American Casino in Lakewood.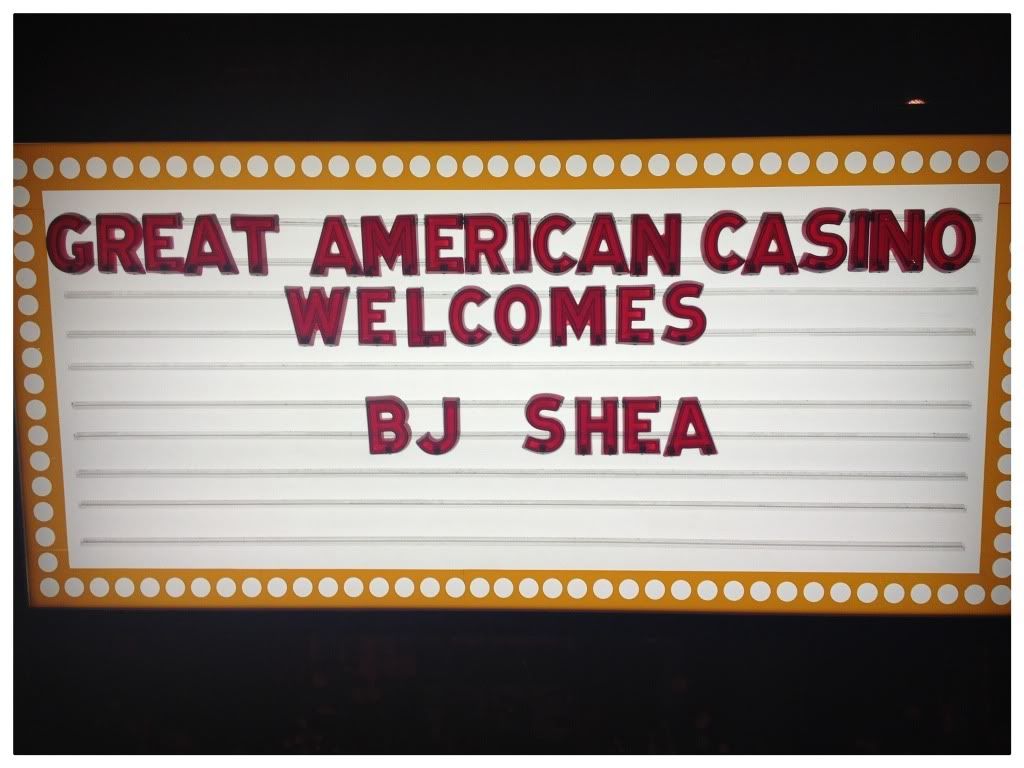 We had a BLAST! Met some awesome Rock-A-Holics...Rock Girls were there looking great as always…my buddy Jay Mac showed up to hang with us…but the highlight….we had a man that's making news recently….Ed Smith! No, not Thee Ted Smith, but Ed Smith…the man from Yelm that has had sex with about 1,000 CARS in the past 45 years . . . he's back in the news because he's settling down . . . with a Volkswagen Beetle, named "Vanilla":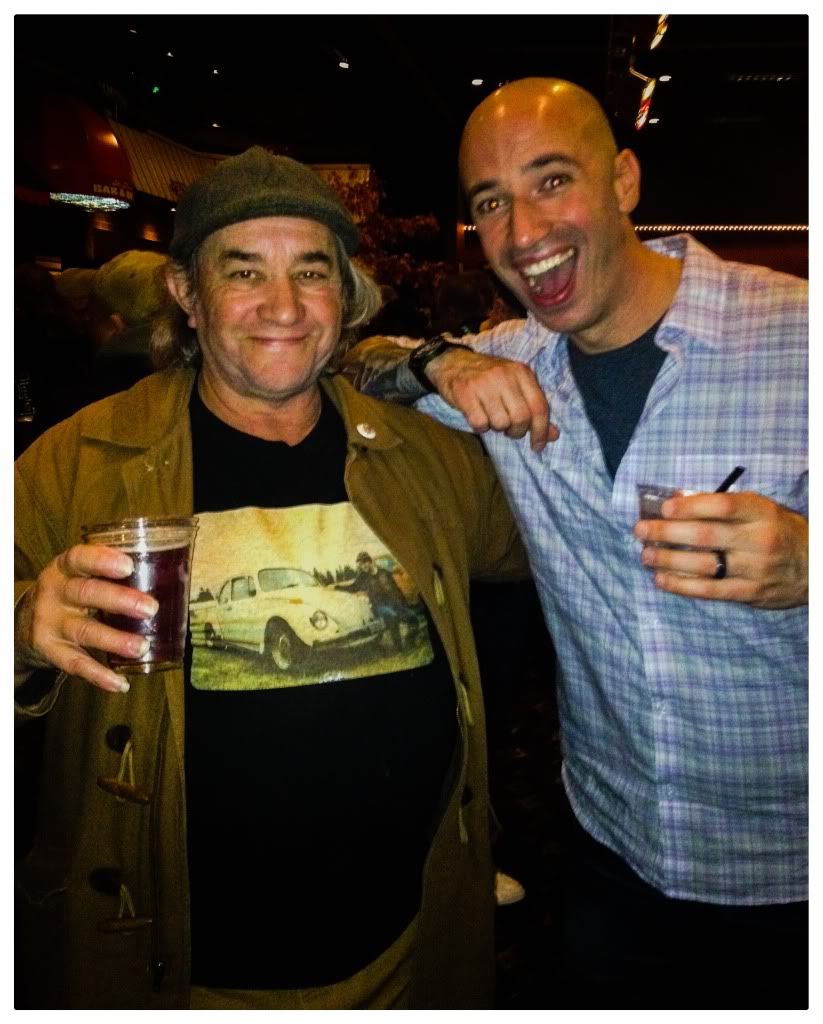 Yes the pic of the car on his shirt is Vanilla!

Here are some pix I took and some pix the Rock-A-Holics grabbed…




Love this hat…




Here we are playing Beat The Producer live…thanks to Fro Blo for this pic: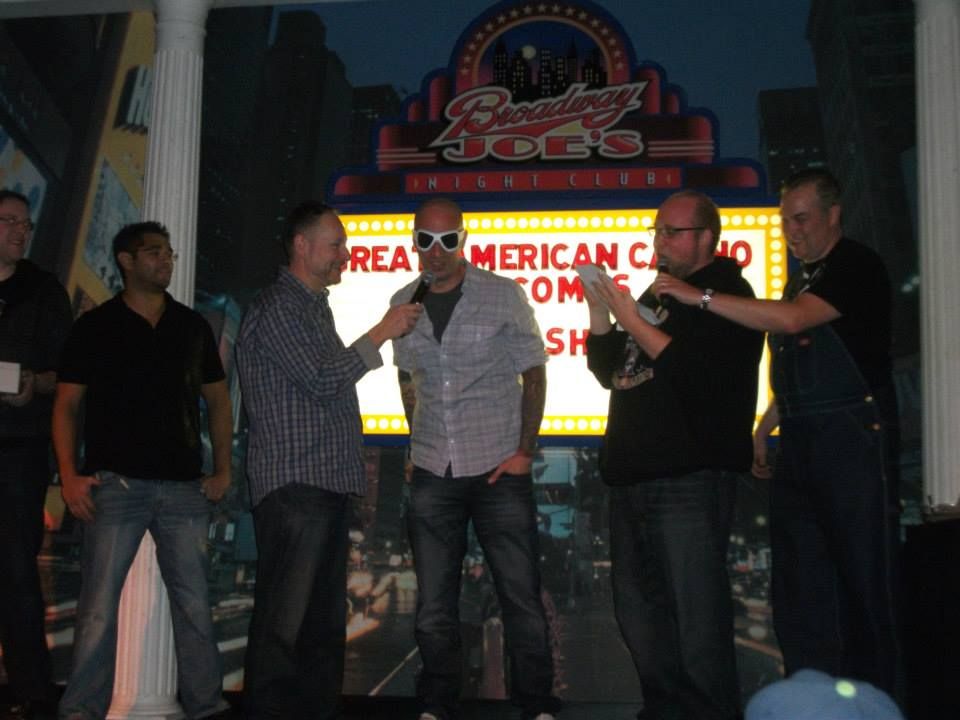 Yikes…what is the Rev doing?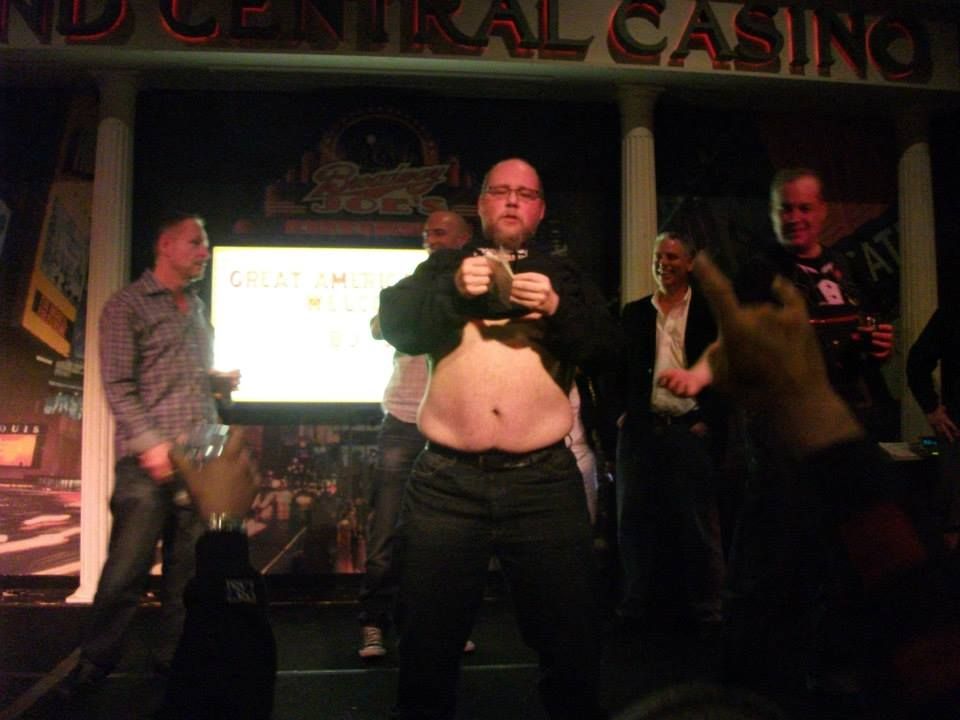 Today's Video Blog features part 2 of our chat with bud Mike Gastineau. The Gasman is having a book launch party for his book "Sounders FC- Authentic Masterpiece", tomorrow (10/22) at 6p.m. at the Market Arms Pub in Ballard. Tickets are available at brownpapertickets.com, get more info at www.gasman206.com



Here is the same VLOG for you iPHONE users: