---
STP's BLOG 10/25/13 "Percy Harvin & Richard Sherman"
This morning I was asked to do a Ram impression...if you missed it, you can now enjoy the effort I put into my job!
Unfortunately the Hawks aren't playing this weekend, we have to wait until Monday to watch them take on the Rams…but to tie you over, and get you even more pumped for the team…watch this…it's awesome!



Thanks to Nic for sending me this video…it just gets me more pumped to see what this team will do when #11, Percy Harvin, joins the team!

A Seattle Icon returned, the Ranier R is back where it belongs…on top of the old Rainier Brewery building. I am happy to see that "R", granted it's a replica, as I drive on I-5.




Thanks to Iron Mike Savoi for that photo, and Check out Iron Mike's blog…he has some great pix and videos on it:
http://www.kisw.com/Seattle-Skyline-Returns-With-Rainier-Beer-R/11281418?pid=362452&do=1&stnBlogPage=true

I did want to share this pic that Iron Mike took…I would love to have these "guys" show up to a party!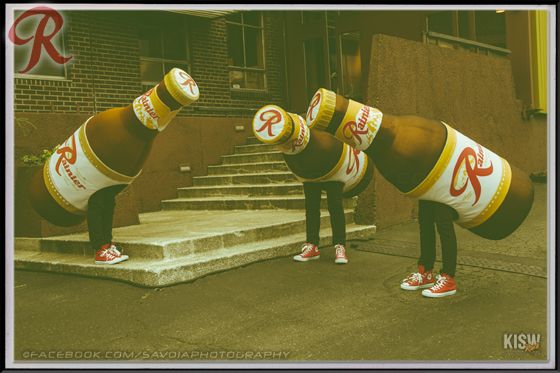 Today's Video Blog features the highlight of our 14 Year Anniversary party last Friday at the Great American Casino -- the Rock Girls!



Here is the same VLOG for you iPHONE users:


Tags :
People :
Percy Harvin