---
STP's BLOG 12/10/13 "Monday Night Raw - Yes Yes yes!"
Yesterday was, to quote The Miz, AWESOME! It was one of those days that as a wrasslin' fan I will never forget. The morning started off great as we had WWE Superstars Kofi Kingston and R Truth in studio…

Later on, I made the trek to the Key Arena for Monday Night Raw. It wasn't your ordinary Raw, it was their yearly awards show…the Slammys! This was my view for the night, I ain't complaining!




The entire night was all about Daniel Bryan…the northwest crowd was showing love all night to Aberdeen's own! Daniel wound up winning the Superstar Of The Year Award, and in his speech he gave a shout out to the Hawks. The crowd was hot for his match against Fandango!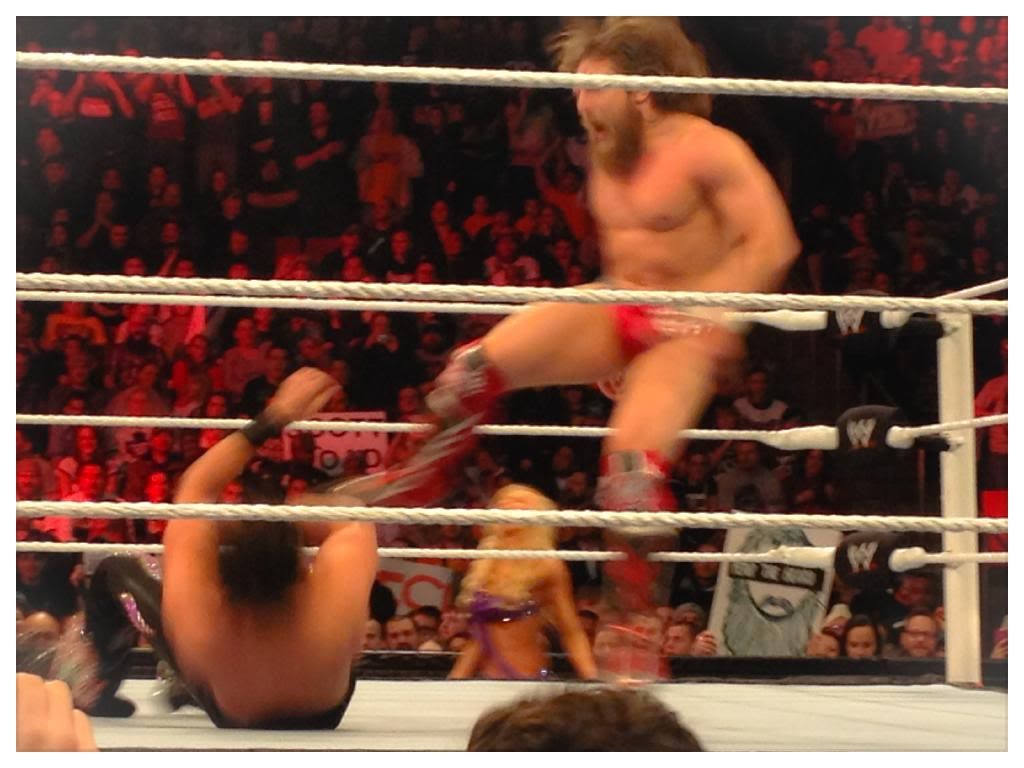 Daniel wasn't the only guy that showed love to Seattle…Rey Mysterio gave some love to the Hawks and Marshawn Lynch as he came out with a Hawks jersey rocking a #24 jersey with "Mysterio" on the back!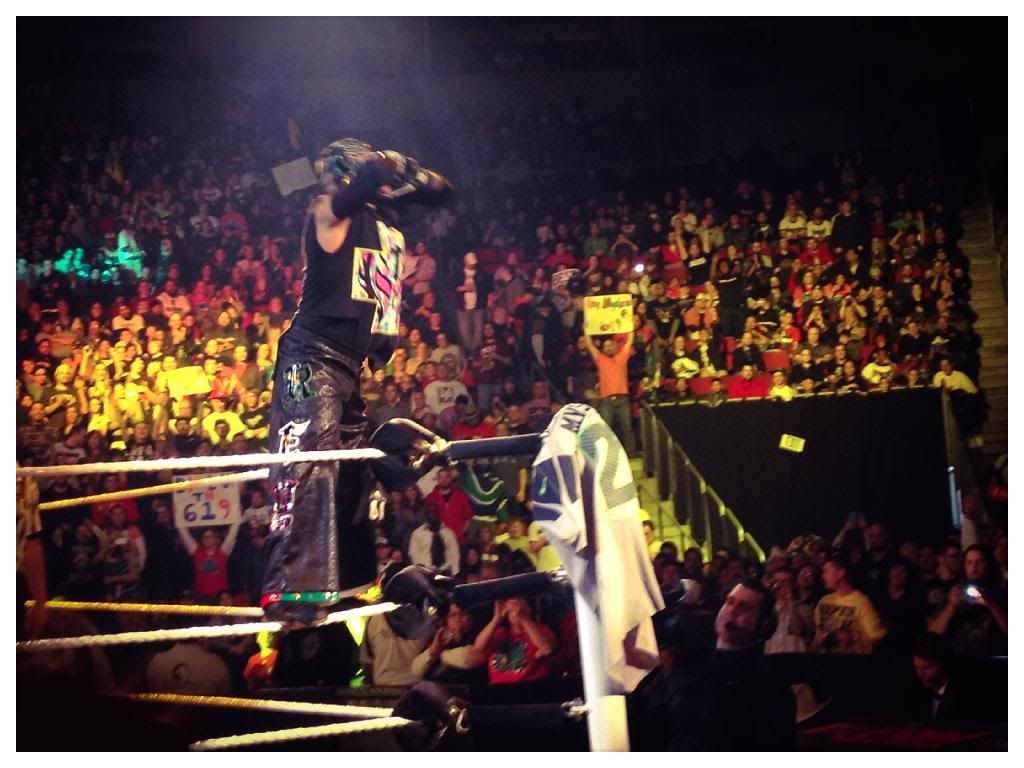 Here are some of the other pix I took…It was an awesome night, and apparently my bald dome was spotted many times during the show!