---
STP's BLOG 12/11/13 "Men At Work"
This morning I shared a great story of why my mom is awesome. Back when I was a kid I wanted a Men At Work shirt for Christmas really bad. Yes…this Men At Work…



Was I a big fan of the band? Not really, I just had the "Ca-Single" for that song and it was my jam! For those not in the know…there was once a time you could buy singles, and they were on cassette…they cost about a buck. It was like the caveman times of buying one song on iTUNES or something.

Here was the problem…there was no internet back then…my mom had to hit stores around town, hoping to find a Men At Work shirt…she was not able to find one, so she had one made. What did she do? She bought one of those ¾" sleeve shirts, and brought it to a place that can iron on letters to a shirt, and with felt-like letters she had a shirt made…and it looked exactly like this: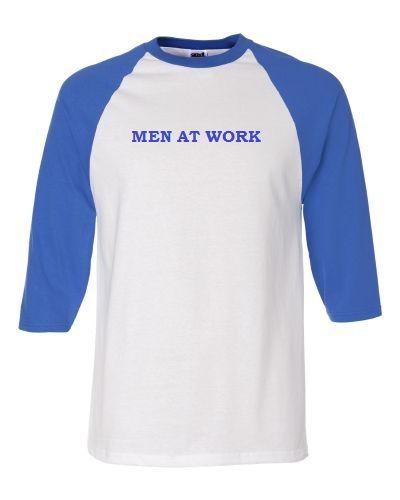 How funny is that? BJ asked if I liked it and wore it…HELL YEAH I DID! I rocked this shirt like a champ. I am sure no one thought it was odd that an 11 year old kid was walking the streets of Brooklyn with a shirt that just said "Men At Work" on it.

Why did we even get on this subject? I compared the music of Toto to the music of Men At Work. That leads to another question…why were we even talking about Toto?

Well, CBS got in some trouble yesterday with their reporting on Nelson Mandela's memorial service . . . when they played Toto's "Africa" over images of Mandela's grieving ex-wife. Here is the clip....



This cracks me up. For those that are truly upset, you need to chill out…it was a screw up, and it's so ridiculous…they clearly didn't mean any disrespect. All I can picture is that a producer went to an assistant or intern and said, "we have this Mandela montage"…we need some "African Music"…so some clueless person did an internet search and BAM…Toto showed up! Brilliant!