---
STP's BLOG 12/16/13 "A Titanic Shirt!"
We got an email from a fellow Rock-A-Holic, Lynette, about something that she is trying to do that is really cool. She is trying to help a family in need during the holidays…last month, Timoteo Ontiveros was involved in a car accident that has rendered him paralyzed from the chest down. The family is hopeful for a full recovery, but has since been unable to work his two jobs to provide for his 7 kids. He just wants his children to enjoy Christmas and have a great end to the year. If you had a couple bucks to help out, that would be great!

https://www.youcaring.com/other/christmas-wishes/116794
I got a text from our buddy John Moffitt over the weekend. If you remember when we had him on last time, he was getting a dog and trying to figure out a name for the pupo…well he picked a name…

KANE


How awesome is this dog? We now have plans to have a "Man date" with our pups. So Kane might learn a thing or two about being ferocious like Lulu!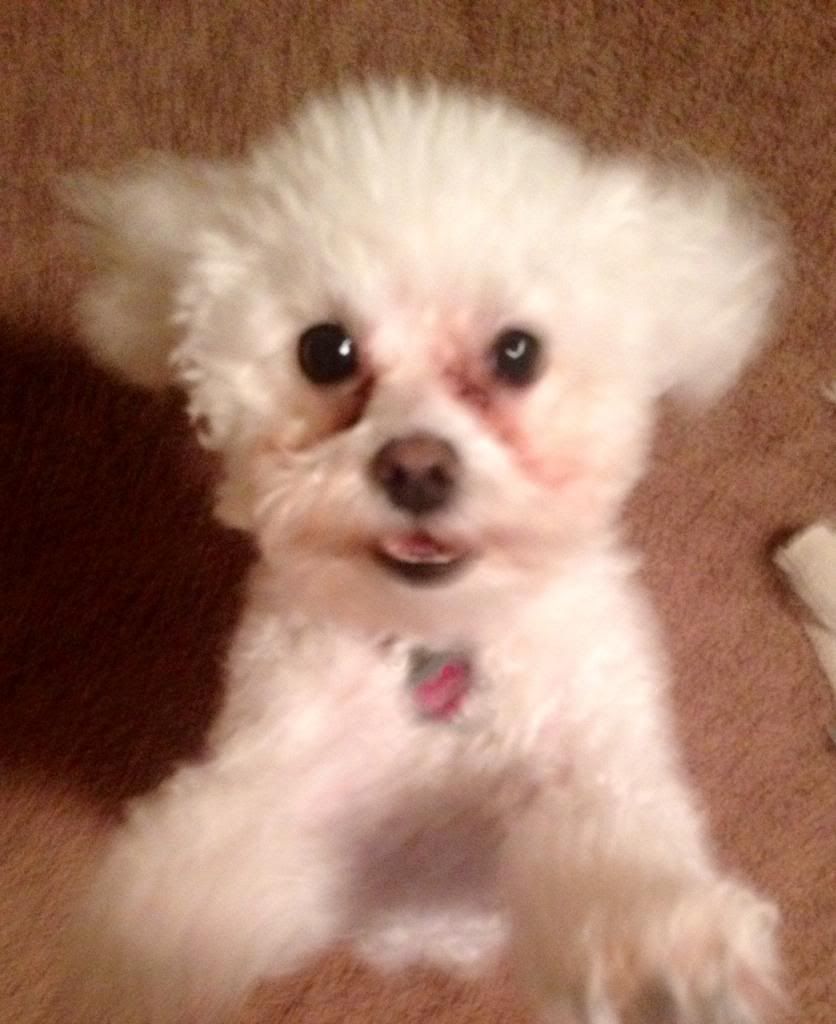 If you listen to the STP-CAST you know that we call ourselves and our listeners "Titanic Douches" – it's a long story, but it stems from a time that Luke Burbank from the very popular podcast TBTL called us by that name. The name stuck, so I created a T-Shirt to celebrate the name.




I of course had to tweet Luke about it, and I love his response…especially since I already had one made for him as a thank you for the awesome name!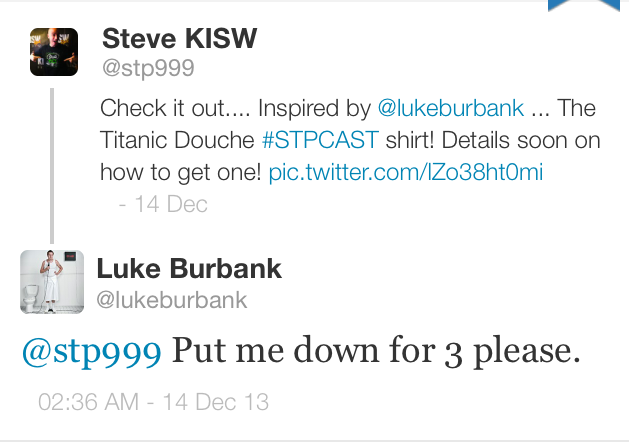 Be sure to listen to this week's STP-Cast, which will be posted tomorrow, for info on how to get one of those shirts! The STP-Cast is o0n iTUNES, Stitcher, and available here: http://media.kisw.com/stp-cast.htm