How would you like to win a gift card for 100 dollars to the Seahawks Pro Shop? All you have to do is know how much the MegaMillions or Powerball Jackpot is!

Tomorrow during Listeners On The Loose, starting at 8:17, we will give you a shot!

To find out what the jackpot is…go to this site: www.walottery.com
Last night was Macklemore and Ryan Lewis…it was night #2 of their 3 sold out shows at the Key Arena…and all I can saw is WOW! I could go on and on about how awesome it was, but I believe this tweet sums it up best:





Before the show, my Man Date, Thee Ted Smith and I decided to grab some food from the place that used to be called Jaliscos…I forget the name of the place, but the food is damn good there…and the servers are super cool!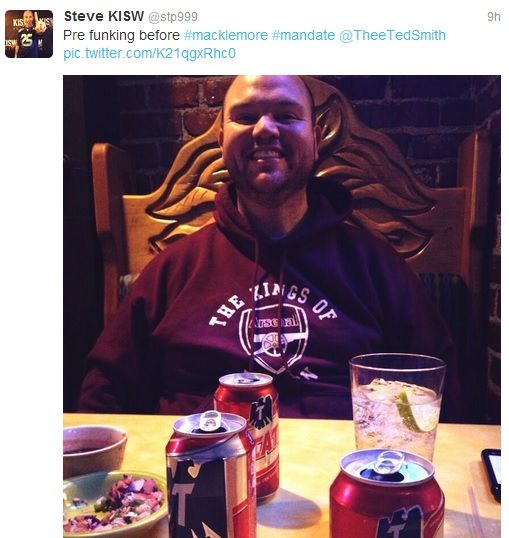 Oh…I just looked it up...the place is called Plaza Garibaldi…check it out…it's awesome!

Today's video blog is all about Macklemore. Here are a couple clips for some of my favorite Macklemore & Ryan Lewis songs!


Here is the same vlog if you are on your phone...