Today's blog comes from one of my mentors, Dan Sanders:

Jack White is one of the more talented of the recent crop of rockers. The song "I'm Shakin'" takes one listen, and it's stuck in your head (in a positive way). I've been shakin' for days through Rambling Harbor, looking a little strange, as difficult as it might be to look strange here. The video is a lot of fun. Check out the featured dancer in the video on YouTube, and if you're in the mood for a mind minder, watch the video "Sixteen Saltines" or "Would You Fight for My Love." Jack White's videos are strange, to say the least, and there seems to be some element of Nick Cave running through his mind. Sometimes I find it disconcerting to relate to people like Nick Cave, his album Push the Sky Away, and his cover of Bob Dylan's "Death Is Not the End." There is an unsettling genius in people like Jack White and Nick Cave.

Recently I had to disagree with a statement made by Jack White. In an interview with Dan Rather on The Big Interview, he recalled once saying to Bob Dylan, "In a way, you guys had it so lucky in the sixties. All these recording techniques that had never been tried before, the Civil Rights movement was coming to a head, the Vietnam War…the whole world was changing…. There was so much to sing about. It was like shooting fish in a barrel."

Jack White was right about the recording techniques, but he was wrong about the artists and the people of the sixties. Artists wrote songs about the issues, political and social, of the sixties, and many people latched on and got involved to make things better, but it wasn't any easier then than it is now. What is needed now is the spirit of the sixties: artists who are willing to say something about issues that matter, such as peace and equality, and people who are willing to lose the apathy, step outside their own comfort zones, and offer support, as we did in the sixties.

In New England recently we saw the power of protest and peaceful demonstrations as the workers of the Market Basket food chain went on strike even at the risk of losing their jobs, and they won. McDonald's employees are starting to fight peacefully for better money. Someone should write a song about these things. Write about what people are doing now and what needs to be done. "Blowing in the Wind" may have been inspired by the people, but the song kept the people believing. It starts with a whisper, Jack, help make it a roar.

There are more words on this, on football violence, and on Kanye West, who can't make the crippled stand (so much for the Jesus thing, Kanye). Come join me on the shores of Rambling Harbor.

http://dbsanders.podbean.com/e/jack-white-and-other-stuff/
---
Last night Mono-Nick, Thee Ted Smith, Jolene, and I went to El Corazon to see that band I have been geeking out about for a while: The Last Internationale.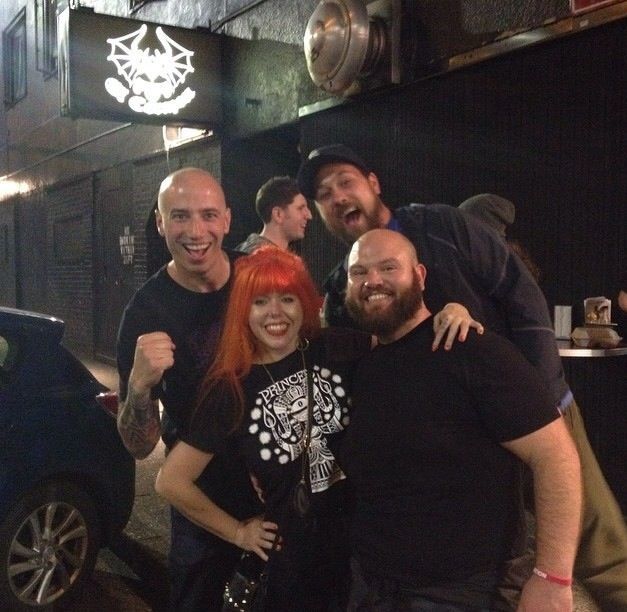 I already loved this bands new CD, "We Will Reign", and now after seeing them live…I am even a bigger fan of them. They were incredible last night! Their drummer is Brad Wilk from Rage Against The Machine…to see him wail away at El Corazon in the lounge part of the club was insane…they had his drums mic'ed, but he didn't need them because he hits THAT hard!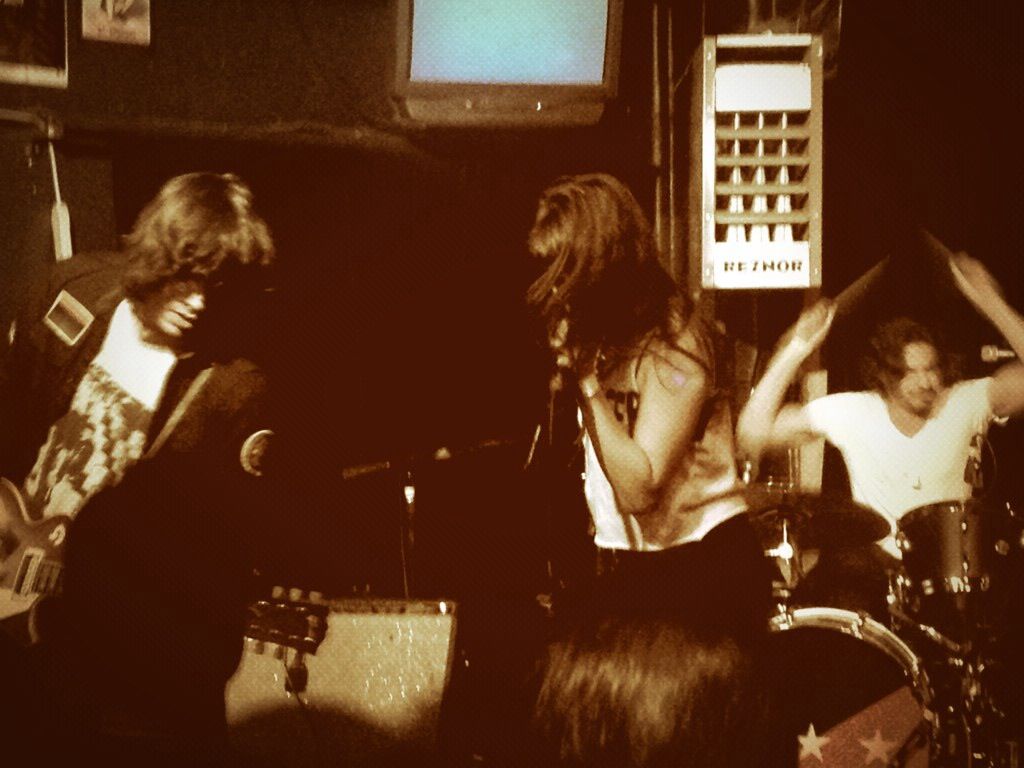 This band is the real deal…their front woman, Delila Paz, is a bonafide rock star – she had all of us in the palm of her hand…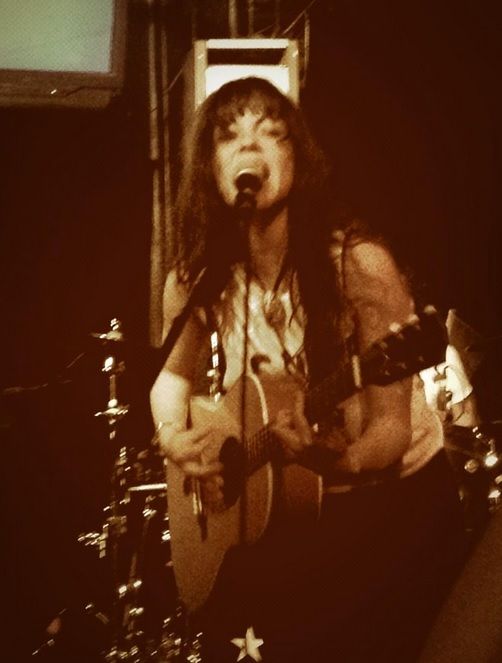 Their guitarist is a rock guitar God in the making… Edgey Pires shreds on the guitar and had all of us rocking out along with the band!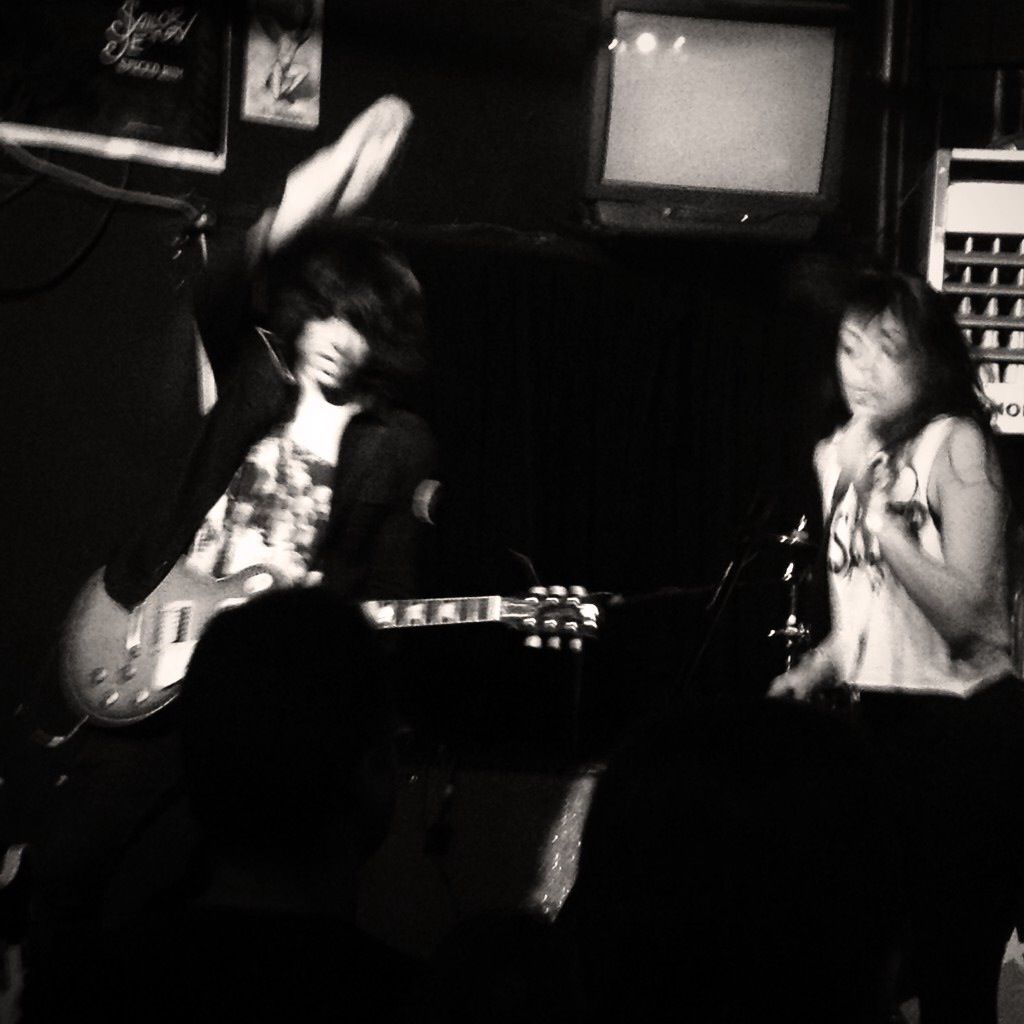 Huge thanks to the band for letting me introduce them on stage!





The Last Internationale swung by the STP-CAST yesterday to chat and play a few acoustic songs. Here they are playing "Wanted Man".



Check out the full interview on iTUNES, STITCHER (search STP-CAST), or HERE.


---
Howdy once again, good people! Let's see if we can help out a fellow Rock-A-Holic with some Group Therapy!

Today's situation comes from 21-year-old Eric, who has been dating his girlfriend for two years. Eric's girlfriend and his mother have become very close: shopping, talking on the phone, and just generally getting along like the best of friends. For some guys, this might seem like one less hurdle in the way of a relationship, but Eric is experiencing the downside: the last few times that he and his girlfriend got into an argument, she called the mom for advice. Even worse…Eric's mother takes the girlfriend's side!

Eric's girlfriend insists that this kind of mother-girlfriend relationship is common amongst her friends, but he isn't feeling too great about that. I'm a little bit surprised by that, but it's different for a father. I've said it a million times, but most dads don't want to acknowledge the fact that another man is involved with his daughter. Even though it's a mother-girlfriend dynamic, I still lean in the direction of this situation being inappropriate. Maybe if they were married, I could cut the concept a little slack, but I don't know.

I believe I'm on Eric's side in this instance, gang. What do you have to say about it?


---
Sit N Spin! Richest Bass Players!


Both Spin.com and TheRichest.com did pieces on the richest bassists out there. Check out the articles if you like!
http://go.spin.com/XeAzNo & http://bit.ly/1qqF436

And a playlist for you!! http://bit.ly/1BKvkVw

10. Nirvana's Krist Novoselic – $40 million "SMELLS LIKE TEEN SPIRIT"
9. No Doubt's Tony Kanal – $45 million "JUST A GIRL"
8. Black Sabbath's Geezer Butler – $65 million "FARIES WEAR BOOTS"
7. Led Zeppelin's John Paul Jones – $80 million "COMMUNICATION BREAKDOWN"
6. Red Hot Chili Peppers' Flea – $115 million "GIVE IT AWAY"
5. U2's Adam Clayton – $150 million "SUNDAY BLOODY SUNDAY"
4. Pink Floyd's Roger Waters – $270 million "YOUNG LUST"
2. KISS' Gene Simmons – $300 million "DETROIT ROCK CITY"
2. The Police's Sting – $300 million "ROXANNE"
1. The Beatles' Paul McCartney – $1.2 billion "HELTER SKELTER"

---
This weather just won't quit. Sun and 80's for months now and I hope you are still enjoying it since fall or autumn is just around the corner. I have been lacking a bit on the blog as summer gets busy and I am giving you bad excuses, my bad I will get back on it. I have also found that some of blog thoughts are easy to get out on my podcast Thee Podcast. One of the reasons I bring up Thee Podcast is because my co-host Cobb said a thing a few weeks ago we try to live by and that is "Come from a place of love, not fear." I thing today with all that is going on with the domestic violence discussion in the NFL and USA right now it is also to time to talk about violence in our society. We are a warring culture and rage war almost continuously for 15 years now. We also talk tough all the time to people and for some reason believe that violence is the answer. If you are in a bar and someone brushes by you and want to fight, then I know you are not smart. Street cred is another thing that is just a joke, you don't need it and at no point is your street cred going to get you that job. I often hear things like if I was him I would beat his ass, why? In all the fights these kind of angry upset people get in, they never win. Sure they are good street fighters and don't get beat up but within themselves is the real fight and they are losing badly. Violence in our system is OK to use sometimes but not others? Put me in the camp of non-violence movements and it should be a last resort. Sorry for the deep blog post but this last week has been a serious one.
---
Hey there, Rock-A-Holics! Can I just say that you are looking f-i-n-e FINE right now? Seriously, your face is just so beautiful, reflected in the screen like that. I've always found you attractive, but you are ROCKIN' IT today!

What's that?

Why, yes…I have been hitting the caffeine and sugar extra hard today. Why do you ask?

In all seriousness: Jamie needs some Group Therapy, folks. It seems that her boyfriend's pal (a guy, of course) met them at a bar for some drinks recently, and was starting to be a little insulting to the boyfriend, as he tends to do when he gets drunk. He didn't finish his beer before he left, so Jamie's boyfriend gave her his number, and told her to text the pal a picture of the unfinished drink. Jamie sent the picture, along with a text joking about how disappointed she was.

(I'm just going to jump in here and plant a warning flag. Please continue.)

Is anyone surprised to learn that the drunken friend responded with some eyebrow-raising conversation starters? This fine gentleman suggested that Jamie should get in touch with him if she ever gets bored and wants to have some real fun, promising her an amazing night if she's interested.

Jamie's boyfriend was seeing these texts in real time, and they didn't bother him a bit. He claimed that his friend was just drunk, and didn't know what he was saying. The friend apologized the next day, but Jamie feels like things will be eternally awkward.

Jamie's other big complaint is with her boyfriend. She thinks that he should take his friend out behind the woodshed for a good old-fashioned warning conversation. The fact that he's not upset about the whole thing has Jaime pretty irked, and she wants to hear your opinions.

Here's my take on it: I think the boyfriend is choosing to avoid the type of drama that some women tend to seek out in their lives, and I applaud him for it. The stereotype of the jealous boyfriend is a real thing, and there are many women who won't allow that kind of thing in their lives (and rightfully so), but I think there are more than a few of you ladies out there who actively encourage that kind of behavior.

As always, your mileage may vary. Let's hear it from you, gang!



---
Huge thanks to Cliff Avril from the Hawks for coming on the show today! Cliff is one cool dude…I got to meet him briefly a few months back when we were filming stuff for that TV project called "The Michael Bennett Show". If you missed the clip I posted a while back…here is a clip that features Cliff, Michael, John Moffitt, and Jesse Williams…



Cliff was awesome on one of my favorite shgows on ESPN called "Highly Questionable" – he was on soon after the Hawks won the Super Bowl.



Cliff joined us to get the word out about an awesome charity event he is hosting… "Dining To Make A Difference"…here is a flyer for it: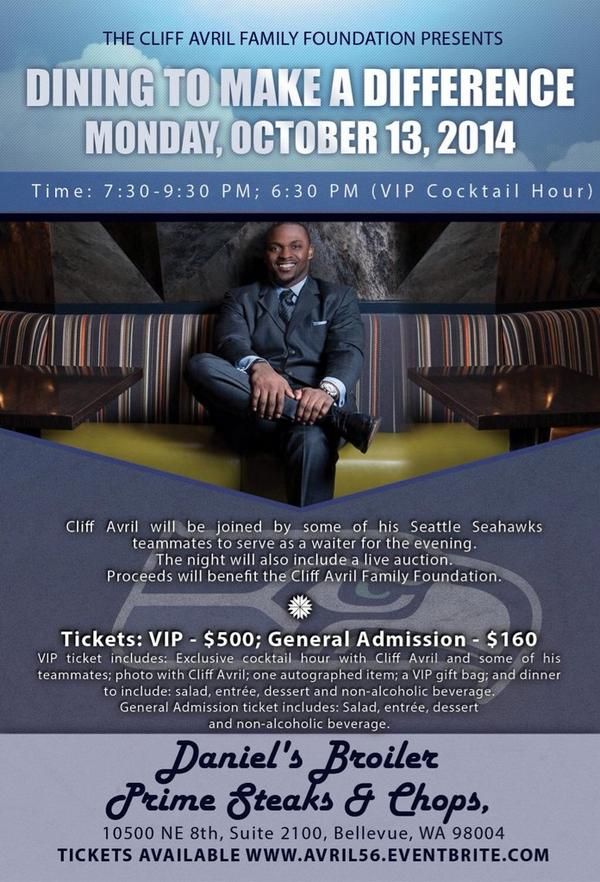 Yes… Cliff and some of his teammates (guys like Richard Sherman, Michael Bennett, Kevin Williams, Brandon Mebane, and more) will serve as waiters on Monday, October 13th at Daniel's Broiler in Bellevue for the evening. Proceeds from the night benefit his foundation – Cliff Avril Family Foundation which is dedicated to encouraging healthy living through nutrition and exercise for youth diagnosed with juvenile diabetes.

Get tickets & info here: www.Avril56.eventbrite.com
---
Holy smokes, Pain In The Grass was AWESOME! I hope you were one of the many that were there! Huge thanks to all of the bands, all of our sposors, and of course every Rock-A-Holic for rocking out! Thasnks to Iron Mike Savoia for these pix!




Thanks to the fellas on the Men's Room for having BJ & me on the broadcast…I think at this moment I'm sharing a story of a guy I ran into at Pain In The Grass that was convinced I was David Draiman from Disturbed!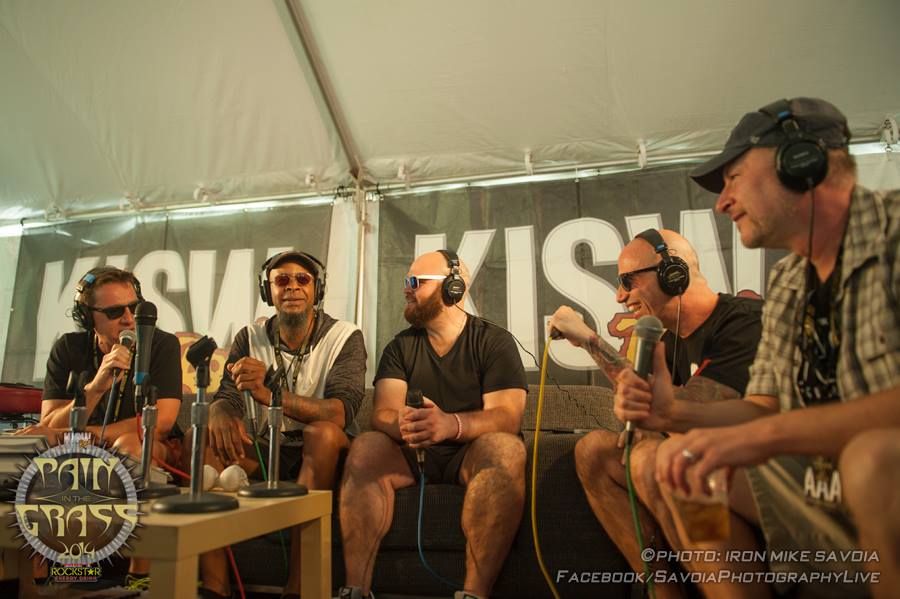 He also thought Disturbed was playing that day…my response: "How high are you?"




I have been lucky enough to jump on stage many times…but it never…EVER…gets old…what an adrenaline rush!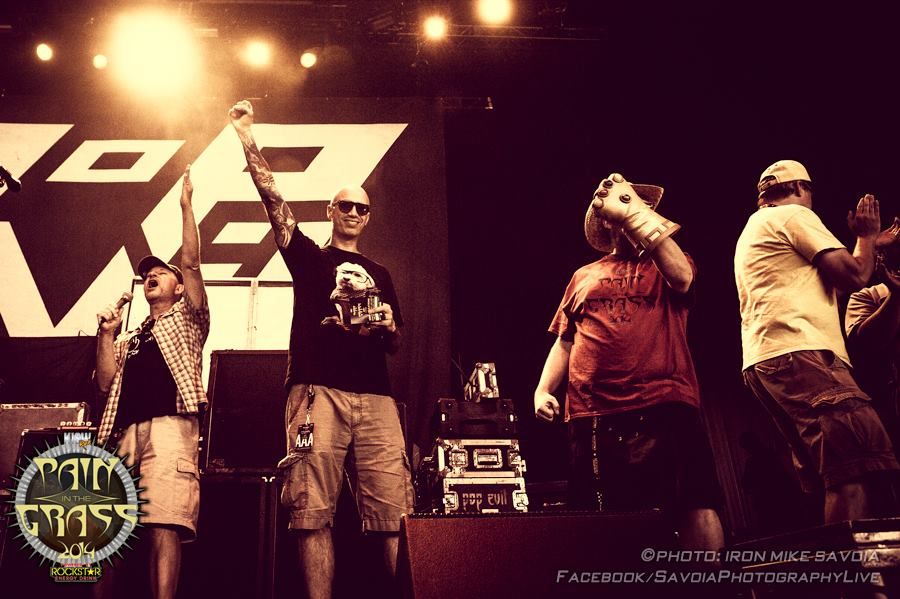 Yes…we are the "Wu-Tang Clan" of morning shows…look at all of us on stage!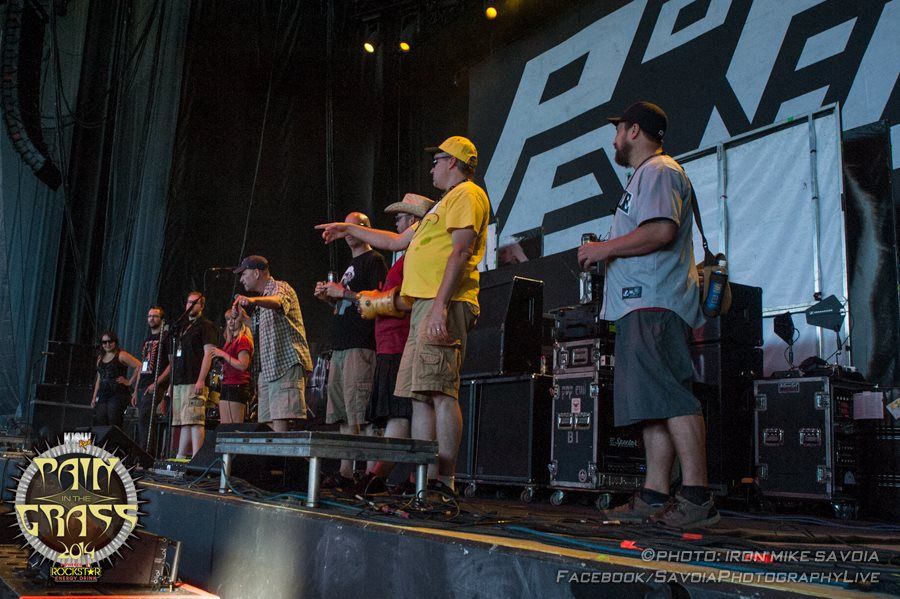 It's always fun to see the Rock Girls there!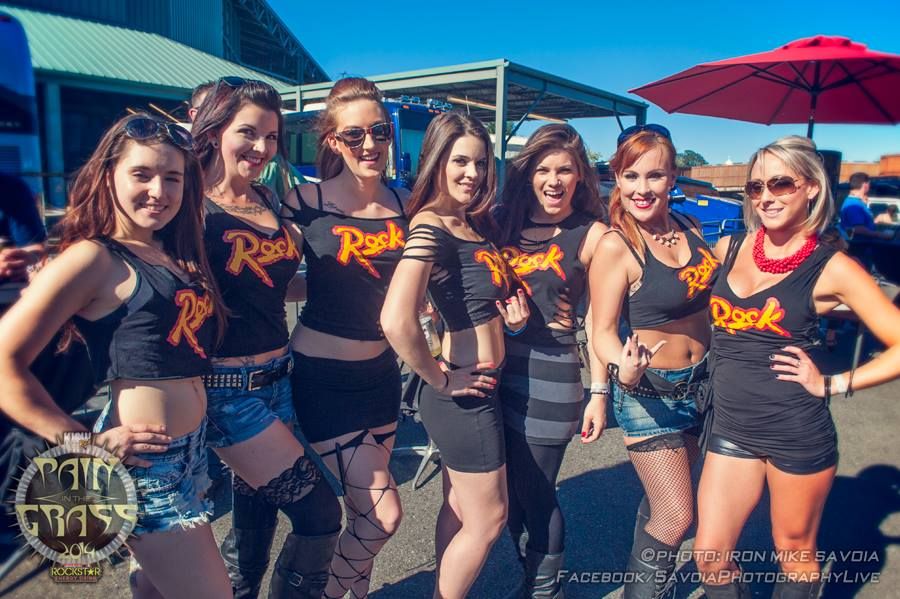 The bands were awesome…both Godsmack and Rob Zombie did not disappoint!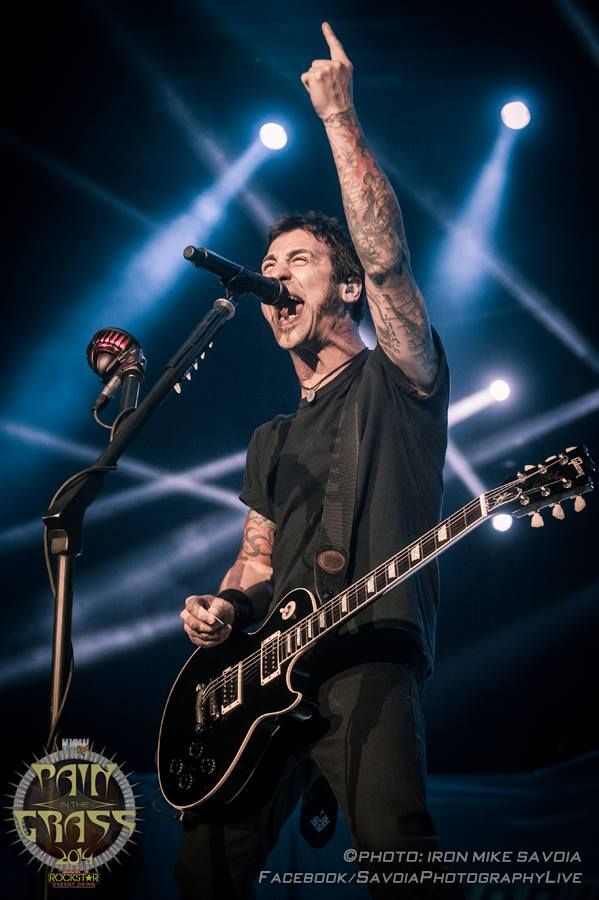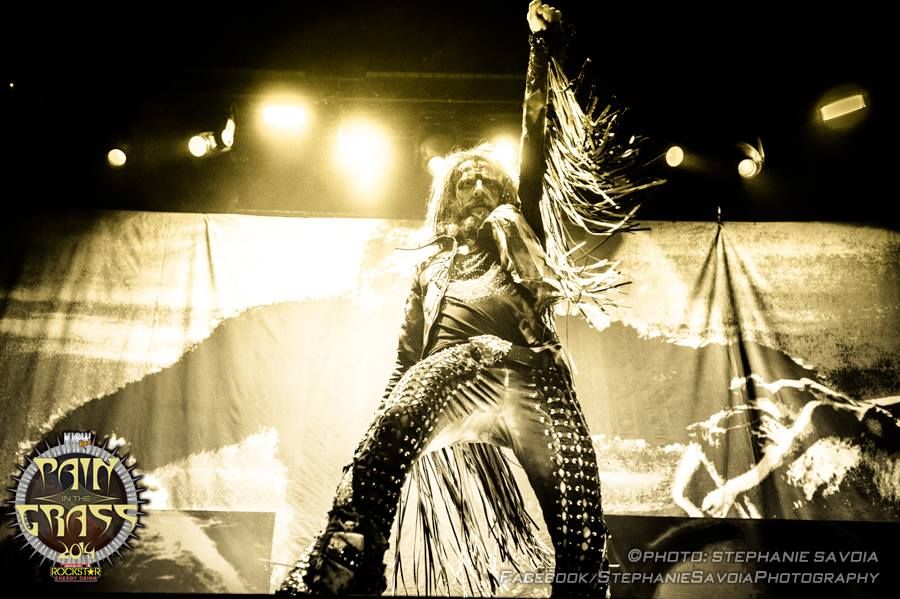 However, the highlight for me was Escape The Fate…these guys blew me away with their intensity!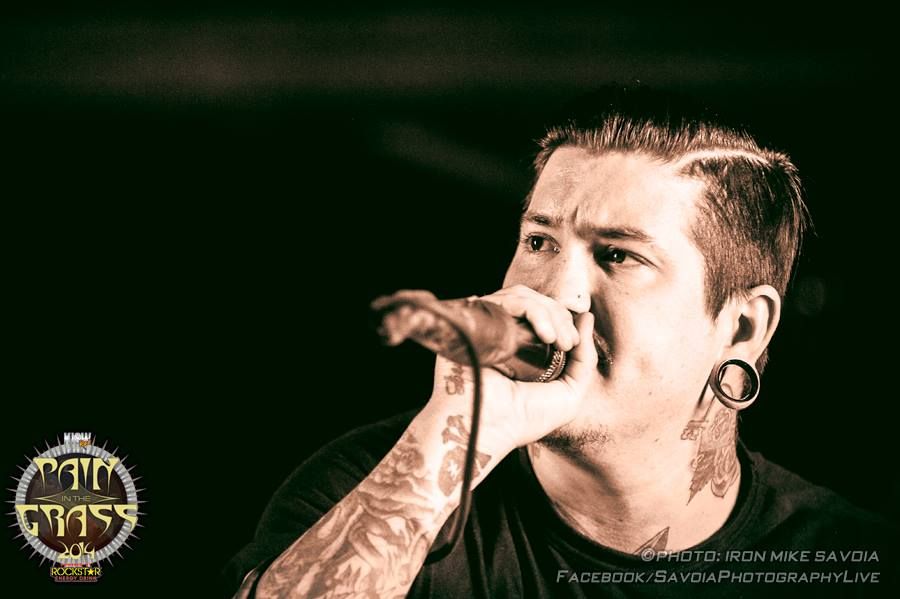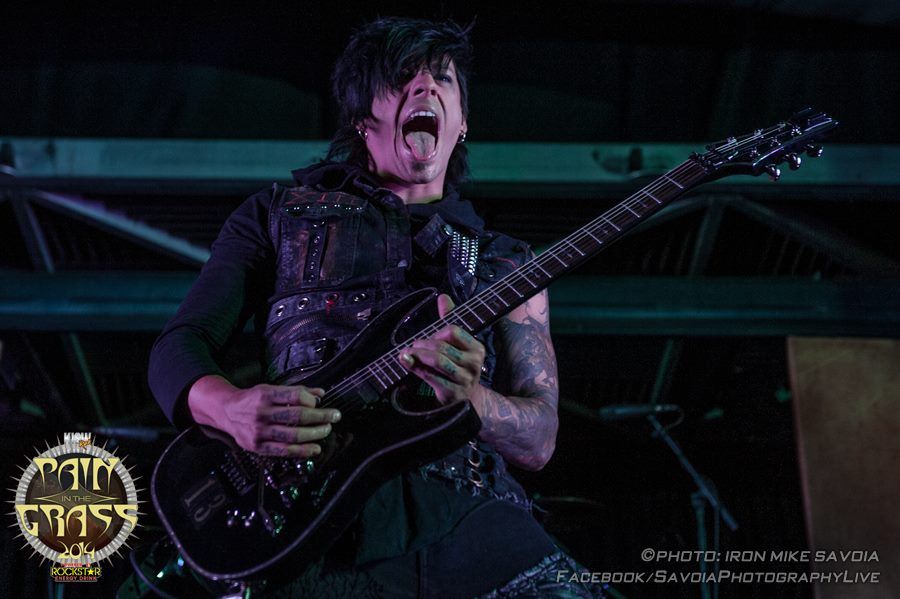 The highlight though had to be when Ted Smith & I walked around and met some of King County's finest…they evenj "deputized" us by giving us sticker badges!!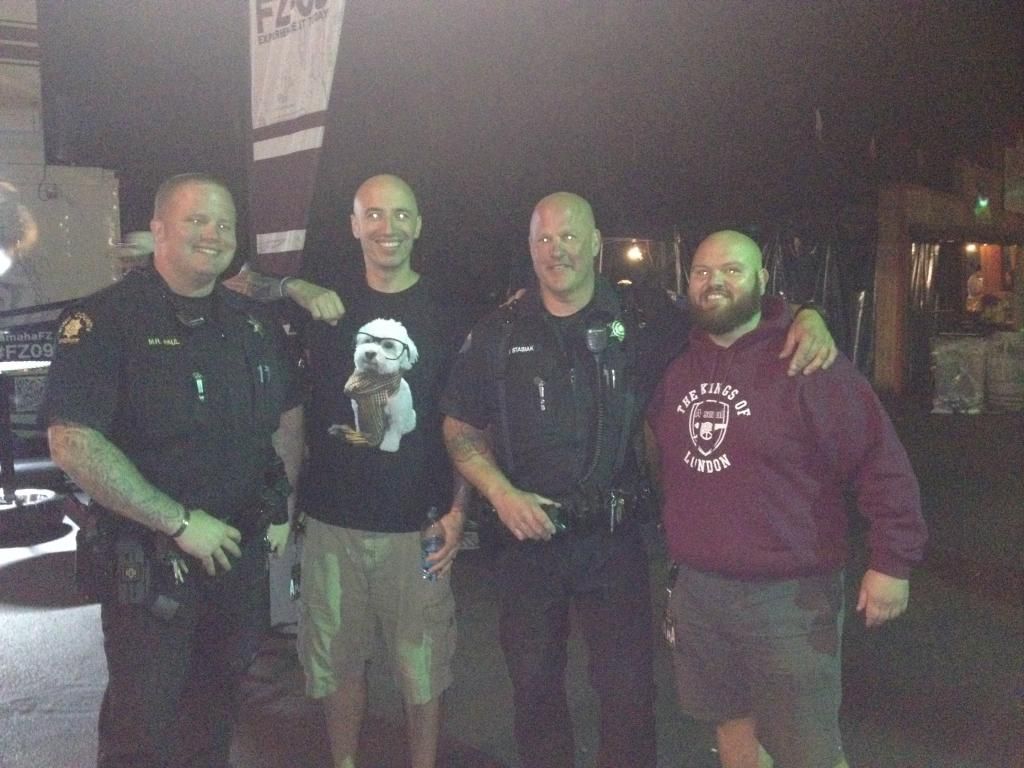 ---
Today's blog comes from one of my mentors, Dan Sanders:

One in every 4 women in the United States has been severely or physically assaulted by an intimate partner. It's appalling.

I know abuse. I was an abused husband. My first wife was not cruel, she was sick. We were married some 46 years ago, and she was 15 years older than me. I carry the scars, both emotionally and physically. Some people need help, so why stomp them when they're down?

Domestic violence is in the news, as it should be. In no way do I condone the actions of Ray Rice, but he does need anger management and counseling, and his wife, Janay, probably needs counseling too. It's not uncommon for a domestic abuse victim to defend the abuser, and she wrote, "I woke up this morning feeling like I had a horrible nightmare, feeling like I'm mourning the death of my closest friend. To take something away from the man I love that he has worked his ass off for all his life just to gain ratings is horrific." Maybe we need to help Ray Rice and his wife, and not make him a scapegoat for all the abusers and other offenders in the NFL.

It's fall, a time of spectacular color in our land. There are fairs, pumpkins, and colors of blue and yellow and red, as in blue and yellow bruises and red blood. It's fall, it's football season. Imagine what a 6'1"man of solid muscle, weighing 198 pounds, who can run forty yards in under 5 seconds—under 5 seconds!—could do.

Deion Sanders ran a 4.27-second 40-yard dash in 1989. Now here comes Deion at that speed colliding with another man who is just as fast and as big, and each one, as my coach use to say, is going in hell bent for leather, and smacko! Is this normal behavior? Or does it take a certain mentality to even think of doing this?

I loved playing football. If I could have, I would have gone pro. We all have a current of violence running through us. It's human. A lot of opposing players took a good beating instead of my math teacher. I saw this gladiator charging at me, I could see his face, his eyes, and suddenly this Irish preppy football player turned into my Professor Isosceles Triangle, and whack! he would go, whack! I would go, arms and legs, contorting through the air. Oh, what sweet relief! But I left it on the field (no, not my brain but the mindset).

Michael Vick could kill dogs and still play, and Dante Stallworth, convicted of manslaughter and DUI, served only 30 days. Ray Lewis, at a Super Bowl party, got into an altercation with two men who were later stabbed to death. Lewis became a prime suspect after blood was found on his suit as well as in his limo. He went to trial and had all counts dropped, and the murder remains unsolved. Don't make Ray Rice pay the price when others have gotten away with a slap on the wrist. The NFL should treat players equally, and then, when appropriate, offer help.

There are more thoughts on the mud and the blood of football, and who knows what else, on the shores of Rambling Harbor. Come on over and give a listen.

http://dbsanders.podbean.com/e/ray-rice-and-the-mud-and-the-blood-of-football/
---
Happy Blue Friday everyone!!! Some of us at work were feeling it! Here I am showing some Hawk love with Hot Kyle, BJ, and our new intern Erica!




Today is also Pain In The Grass Friday! I hope to see everyone at the White River Amphitheater today…I can't wait to see all of the bands, especially Rob Zombie and Godsmack! I have been LOVING the new Godsmack CD…I especially can't wait to hear this song live!

Yesterday BJ and I were on New Day Northwest for their Hot Topics segment. It's always a blast going on their show…the always awesome Margaret Larson wasn't hosting yesterday, so we got to meet Kim Holcomb…she is one cool lady! Here's a cool pic that they took while we were on…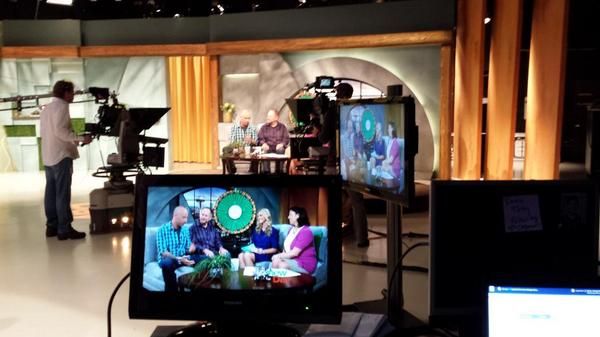 It's always a blast to get to be on the Tee Vee…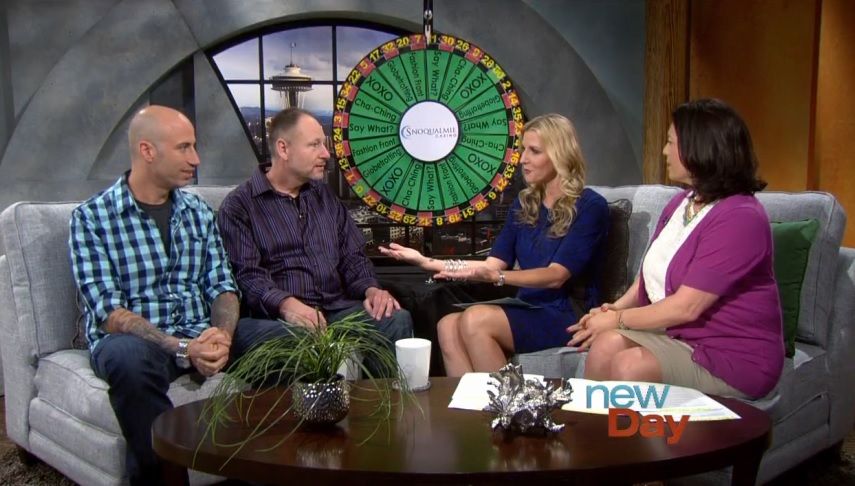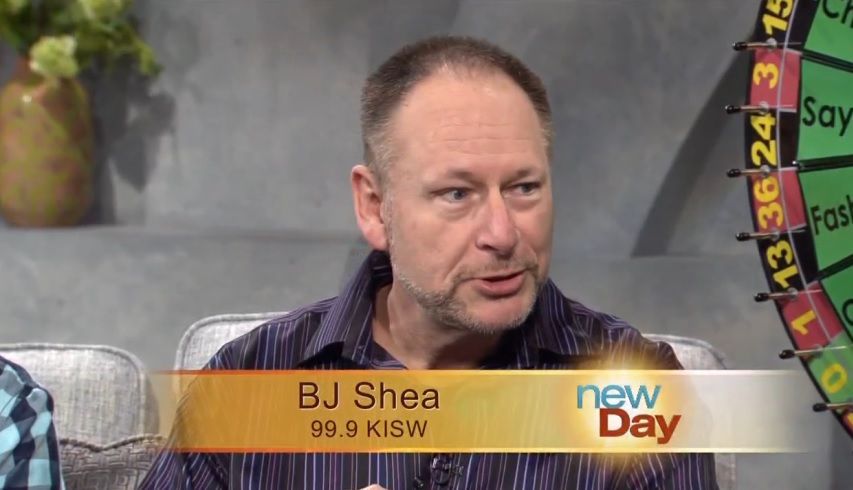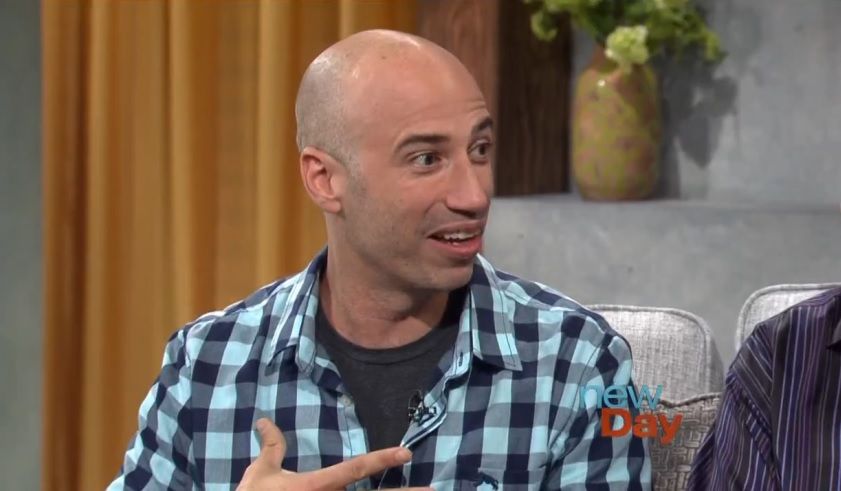 If you missed it, here is our appearance:



If the video isn't showing, click HERE to check it out!
---